Honorary President 2016-2017:
Dr. Pim Cuijpers
Dr. Pim Cuijpers is well-known internationally for his work in depression, anxiety, and other mental health conditions. He has also written some of the most influential meta-analyses of psychological treatments of depression (and other conditions), and will be an asset to further enhancing the work of the CPA's task force on evidence-based practice of psychological treatments on an international scale.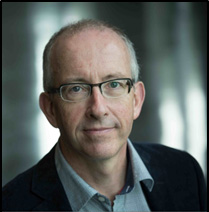 Dr. Cuijpers is Professor of Clinical Psychology at the VU University Amsterdam (the Netherlands) and Head of the Department of Clinical Psychology. He is also program leader of the Mental Health Program of the EMGO Institute for Health and Care Research at the Vrije Universiteit and VU Medical Center in Amsterdam, coordinator of the Global Consortium for Depression Prevention, and advisor for several national and international research projects. Dr. Cuijpers has specialised in conducting randomised controlled trials and meta-analyses on prevention and psychological treatments of common mental disorders. Much of his work is aimed at prevention of mental disorders, psychological treatments of depression and anxiety disorders, and Internet-delivered treatments. Dr. Cuijpers has published more than 700 peer-reviewed papers, chapters, reports and professional publications, including almost 500 papers in international peer-reviewed scientific journals (more than 130 as first author). According to Thompson Reuters, he is one of the "most influential scientific minds" and was listed as a "top 1% cited scientists in the area of psychiatry and psychology" in 2014, 2015, and 2016 (http://highlycited.com).