Canada's student written, edited and published psychology newsletter.





Mind Pad Spring 2014. Full Issue: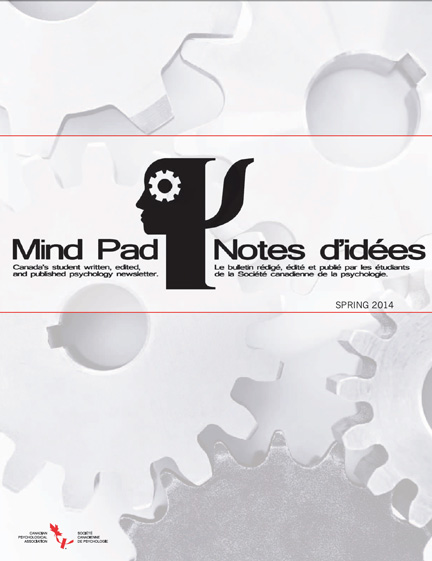 or (PDF)
---
Dear CPA Student Affiliates,

The most recent call for papers is now closed as of February 17th, 2014. We will be announcing a new themed call for papers in the coming months, so stay tuned!
Please email me at jfeeney3@uwo.ca if you have any questions.

Justin Feeney, M.Sc.
Editor-in-Chief