May 1 – 4, 2020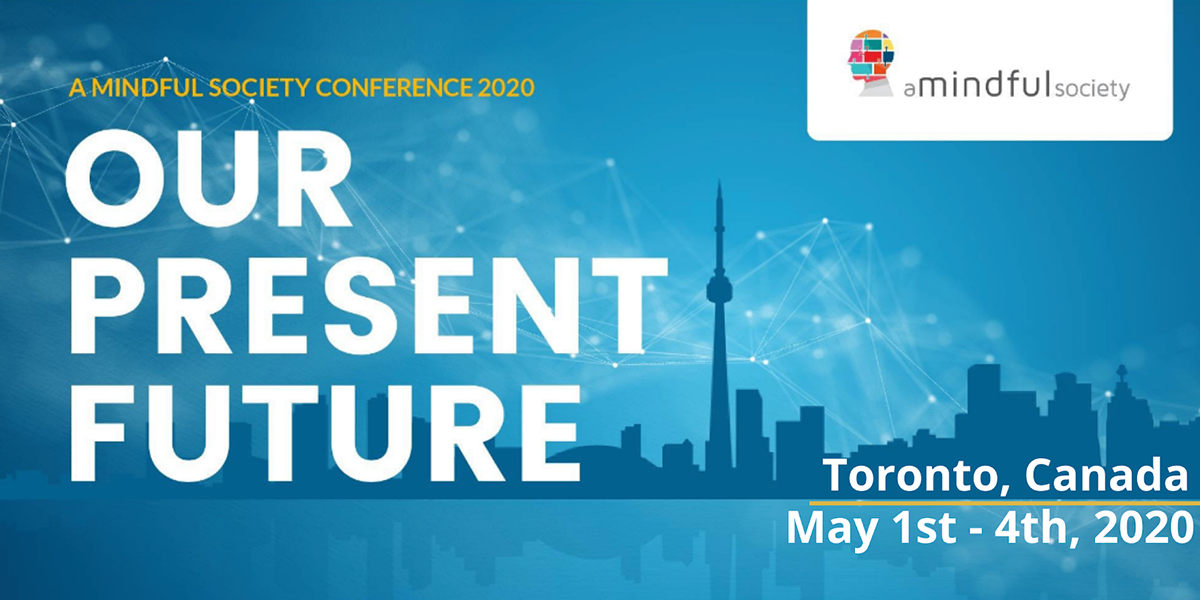 Location: Toronto, ON
Earn CE Credits and Deepen Your Understanding at A Mindful Society Conference 2020

It is vital that mental health professionals have a grounding in the latest research and applications of mindfulness. Evidence for the benefits of integrating mindfulness into mental health care is growing rapidly and it is hard to keep up.

At the annual A Mindful Society conference at the University of Toronto, more than 800 people including mental healthcare providers, clinicians, researchers, educators, business, community and spiritual leaders from around the world come together to learn more about the rapidly developing field of mindfulness. This conference is specifically for professionals interested in bringing mindfulness to their work and life, and those working on the frontlines already supporting individuals with mindfulness.

This year's keynote speakers and pre and post-conference workshop leaders are:
Dr. Rick Hanson: Psychologist, Senior Fellow of the Greater Good Science Center at UC Berkeley, and New York Times best-selling author. His books are available in 28 languages and include Resilient, Hardwiring Happiness, Buddha's Brain, Just One Thing, and Mother Nurture
Dr. Elisha Goldstein: Best-selling author, co-founder of The Centre for Mindful Living and the creator of the six-month online program A Course in Mindful Living. His books are available in 12 languages and include Uncovering Happiness, The Now Effect, Mindfulness Meditations for the Anxious Traveler and A Mindfulness-Based Stress Reduction Workbook.

CE Credits are available for the two-day conference and the one-day pre and post-conference workshops. Click here for more information about CE Credits.

A Mindful Society 2020:
• understand the latest research and how to apply it to your own work
• meet other professionals working with applied mindfulness and compassion
• choose from over 62 presenters and 40 breakout sessions and research-based practices on applied mindfulness in healthcare, education, business, and more.
• experience a variety of research-based mindfulness practices
• design your own personalized conference experience based on your specific professional growth and development needs.

To learn more and to register, visit: amindfulsociety.org

Join us in creating a more mindful society this May!

---