Title:

Trans Inclusion Study

Description: Our study aims to examine how researchers should collect, analyze, and interpret data provided by trans/nonbinary/gender diverse folks. All of our questions were collaboratively created with people in the community, based on fifteen interviews with people who identify as trans, nonbinary, and/or gender diverse.

Specifics: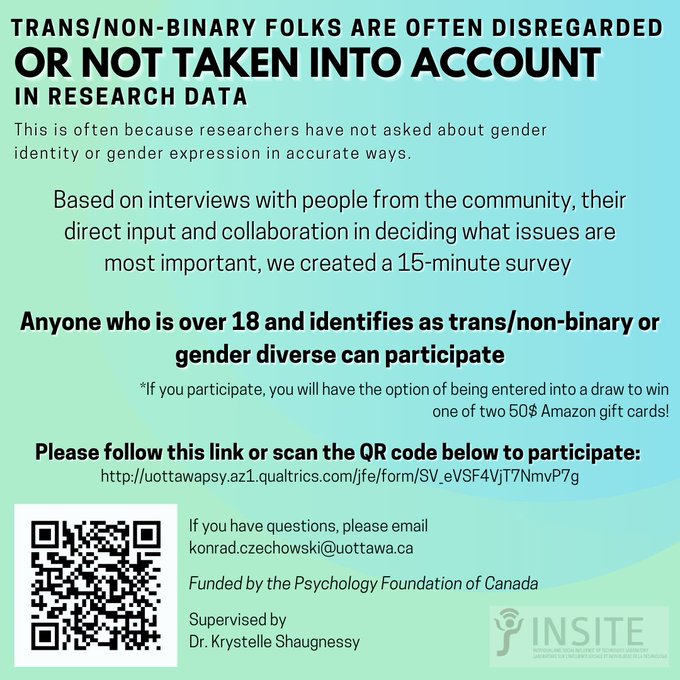 Study Population:
No regional limitations, people must identify as trans, nonbinary, gender diverse or related identities (any non-cisgender identity). Participants must be 18 years of age or older.

Participant Obligation
Complete a 15-minute online survey.
Location: online - Ottawa
Project lead: Konrad Czechowski. Supervisor: Krystelle Shaughnessy
Study Dates: December 23, 2021 to February 6, 2022
Study Website: https://t.co/Rh7HOxt7Yq