November 16, 2021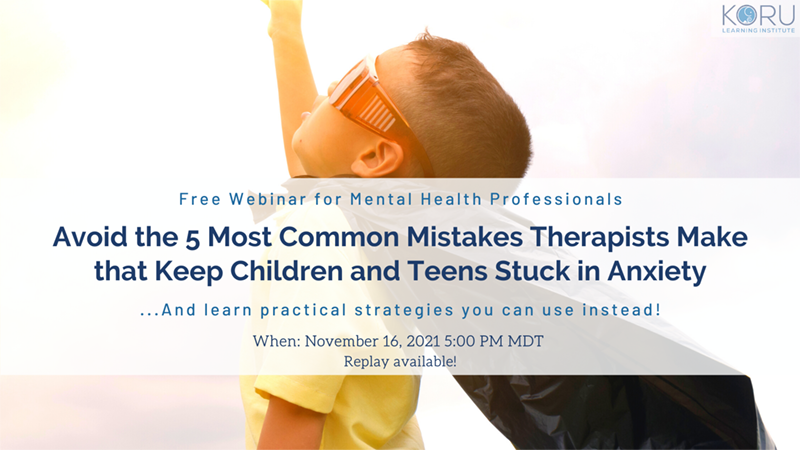 Location: Online
Contact Phone Number: (587) 205-9291
Contact E-Mail: info@korupsychology.ca
Event link: https://korulearninginstitute.ck.page/

NO COST TRAINING FOR MENTAL HEALTH PROFESSIONALS

Avoid the 5 Most Common Mistakes Therapists Make that Keep Children and Teens Stuck in Anxiety

To register visit: https://korulearninginstitute.ck.page/
As counsellors, we are often inundated with so much information about anxiety that it's hard to know what approach is best. The most popular strategies are not necessarily the most effective and can actually stall our clients' progress or even worsen their anxiety.

Graduate training did not teach mental health professionals the specific tools they need to help children and teens with anxiety. And most CE trainings teach more theory and less practical tools, are boring, are plain ineffective, and do not promote skill development.

It's time to take control of your professional development and become a highly effective therapist when working with children and teens struggling with anxiety.

That's exactly why we want to offer this free workshop exclusively for mental health practitioners to learn the common mistakes to avoid and how to start making immediate, meaningful progress instead.
---