October 25-28, 2021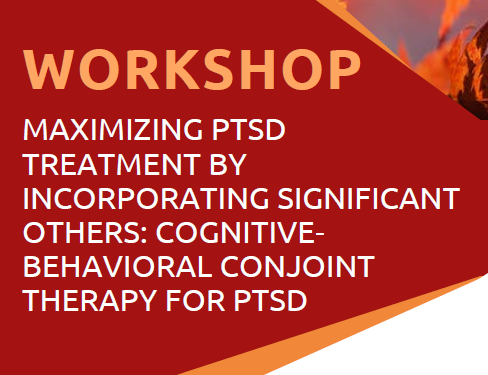 Location: Online
Contact Phone Number: (416) 659-5040
Contact E-Mail: training@candicemonson.com
Event Link: https://candicemonson.com/collections/workshops.

Presented by Dr. Candice Monson and Dr. Philippe Shniader. The CBCT for PTSD workshop helps therapists conceptualize individual mental health problems within a couple context, using specific cognitive-behavioral interventions to improve the individual and intimate lives of their clients. Participants in this workshop will receive specific instruction in the manualized therapy. CBCT for PTSD is time-limited (fifteen 75-minute sessions) and problem-focused, and has the simultaneous goals of improving individual PTSD and enhancing intimate relationship functioning. Case examples and role-plays allow participants to have hands-on experience with the interventions. Clinical considerations in the application of this therapy to different types of couples and specific issues that might arise in the delivery of the therapy (e.g., intimate aggression, substance abuse) are discussed.
---