September 13-14, 2021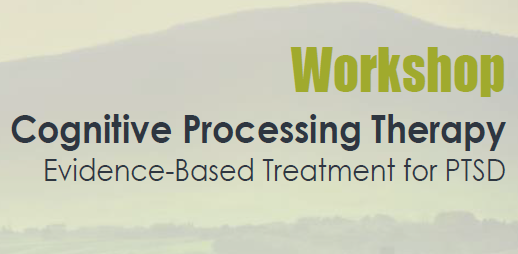 Location: Online
Contact Phone Number: (416) 659-5040
Contact E-Mail: training@candicemonson.com
Event Link: https://candicemonson.com/collections/workshops.

CPT for PTSD is a recommended first line therapy in current treatment guidelines world-wide. This 2-day workshop serves as a foundational training in CPT, highlighting the most recent research. Participants will receive instruction in the theoretical underpinnings of CPT to facilitate individual case conceptualization, session-by-session review of the protocol, demonstrations with video-recorded materials from actual cases, personal experience with the therapy materials through role-plays, and discussion of common problems encountered. This workshop is suitable for healthcare practitioners and trainees in psychology, social work, nursing, counselling, medicine, and related fields.
---