Nominations for the position of Director Representing Practice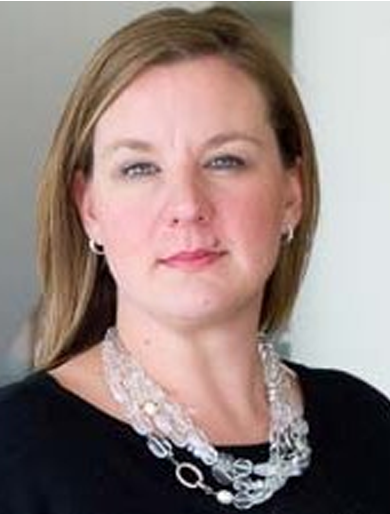 Carmen Bellows
Nominee Statement for Carmen Bellows seeking the Director Representing Practice
I am passionate about the professional practice of psychology. Having worked internationally with Non Governmental Organizations, in private practice and interdisciplinary settings as well as outpatient psychiatry. I am aware of the challenges psychologist in practice face. This varied experience will help me effectively represent the practice group.
My current professional role as Director of Mental Health Solutions for a large insurance company has exposed me to the national challenges psychologists face in a fractured health landscape. The practice seat provides the opportunity for the board to hear those concerns and act as conduit for communication and unification of practicing professionals.
Having had the opportunity to serve on the Canadian Psychological Association Board of Directors for the past three years, has given me a deep understanding of the workings and roles of the board and its members. My desire to continue as a board member is a result of my ongoing commitment to the goals and works of the association. I am seeking the practice seat, as it is the group with which I most identify and feel I can represent effectively.
My dedication to the professional practice of psychology and ensuring practitioners are supported within our professional body is sincere. I seek the opportunity to serve my colleagues and continue to unify the practice group with all other domains represented within the association.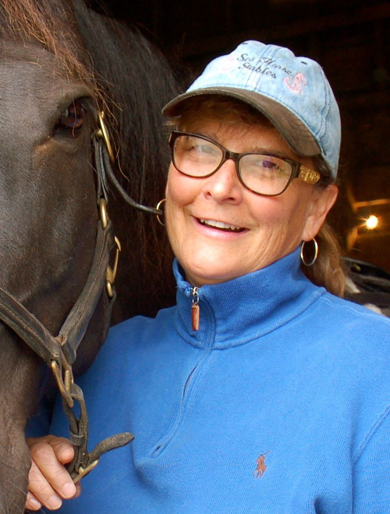 Shelley Goodwin
Nominee Statement for Shelley Goodwin seeking the Director Representing Practice
Service to my community and profession is the value that guides my decision to run for the position of Director representing practice on the Board of Directors (BOD). I have worked in the public mental health care system (13 years) and now practice in independent private practice. I also hold an Adjunct faculty position with the Faculty of Health Professions, Dalhousie University. 
My profession related service includes the roles of president and treasurer of the Association of Psychologists of Nova Scotia (APNS). I also am the chair of the APNS Private Practice Committee. I have served as Chair and Secretary/Treasurer of the Rural and Northern Section of the CPA, a member of the Council of Professional Associations of Psychology (NS representative), and a member of the CPA Professional Affairs Committee (5 years). I am a reviewer for several peer reviewed journals. Currently, I sit as the Nova Scotia representative on the APA Council of Representatives. 
My peer reviewed publications have mainly focused on interprofessional collaborative practice from a rural perspective, ethical issues, and equine facilitated psychotherapy efficacy.
My community service is varied and reflects my interests. This includes volunteering at the local food bank, positions on the BOD of the local Women's Center and Shelter, Canadian Horse Association, and my community cemetery association.  I also enjoy providing psychological knowledge to the public through freelance writing.  My past experiences have prepared me for this next step, and with your help and support I look forward to serving you and our profession. 
---
Nominations for the position of Director-At-Large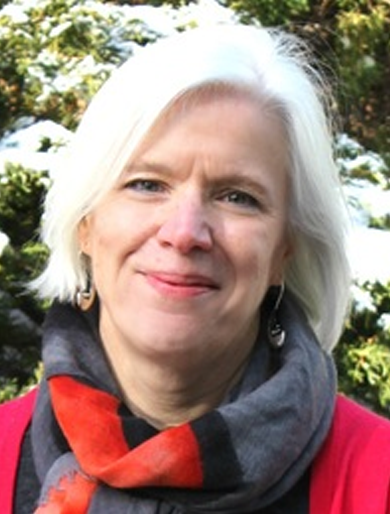 Elizabeth Church
Nominee Statement for Elizabeth Church seeking the Director at-Large
As Director at Large, I would help promote and advocate for greater recognition and support for psychological research and practice in Canada, I would engage with members to identify further ways CPA can continue supporting their work, education, and professional development, and I would advance CPA's work with government, partners, and policy makers.
My background and experience encompass all three domains of CPA's mission: research, education, and practice. As a faculty member, I have been involved in research, teaching, and supervising student research. I was Director of a pre-doctoral internship and Coordinator of a master's program in school psychology. Most recently, as Vice-President Academic and Provost at Mount Saint Vincent University (Halifax) from 2010-2019, I gained a deep understanding of the issues for Canadian universities and was involved in government advocacy and policy development. I have extensive experience with governance on national and regional boards: most recently, I chaired the committee which oversees the approval and quality assurance of academic programs in Maritime universities and am currently Board Chair of Phoenix Youth, a non-for-profit for youth at risk. I also maintain a part-time clinical practice.
A longstanding supporter of CPA since I was a student, I have been active in CPA in many ways, including as a member of the Board (2005-2008), Co-Chair of the Task Force on the Supply of Psychologists, Coordinator of the Section on Women and Psychology, and co-author of the Guidelines for Ethical Psychological Practice with Women. I have been a CPA Fellow since 2011.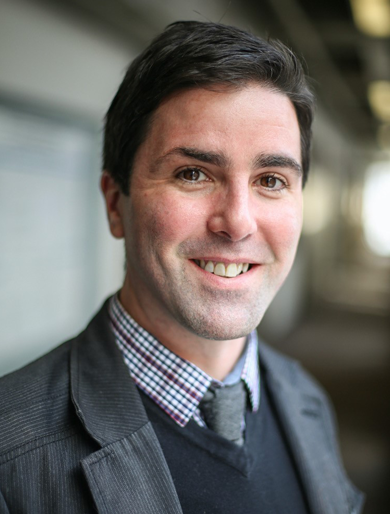 Randall Jamieson
Nominee Statement for Randall Jamieson seeking the Director at-Large
I am a Professor in the Department of Psychology at the University of Manitoba with a long history of involvement with the Canadian Psychological Association (CPA). Since 2013, I have been Editor/Associate Editor for the Canadian Journal of Experimental Psychology, Chair of the CPA's Brain and Cognitive Science Section, and a Member of the CPA's Scientific Affairs and Publication Committees. I have served the discipline more broadly as President of the Canadian Society for Brain, Behaviour, and Cognitive Science, President of the Society for Computers in Psychology, Acting Department Head at the University of Manitoba, and a Member of the Natural Science and Engineering Research Council of Canada's Discovery Grants Evaluation Group. My NSERC funded research program uses experimental and computational methods to investigate how people and other animals learn, remember, think, and know. I am particularly interested in the problems of memory, unconscious learning, knowledge representation, and cognitive computing. Through my various roles, I have acquired a broad knowledge in many subfields in psychology. If granted this opportunity, I will represent and advocate for the interests of all members, offer insight from my history serving the CPA and its sibling organizations, and ensure that all areas of psychology are included in the calculus that drives CPA's decisions and initiatives.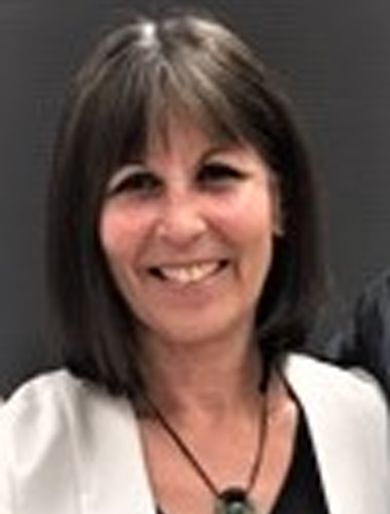 Maria Kokai
Nominee Statement for Maria Kokai seeking the Director at-Large
During my career as a school psychologist I have had the privilege serving children, youth and their families in a variety of school settings and positions, as well as serving the profession of psychology through various roles and activities through the Ontario Psychological Association, Canadian Psychological Association, Psychology Foundation of Canada, and Association of Chief Psychologist with Ontario School Boards. My background as an immigrant has increased my sensitivity to diversity and equity issues.
In my different roles, I have strived to make psychology accessible: to make school psychology services accessible in an equitable manner to the students and their families;  to make the results of psychological research available for application in educating students,  for improved parenting, as well as for implementation for improving the quality everyday life for the general public. At the same time, I have been continuously working on expanding and improving the quality of school psychology services for students and families.
A collaborative approach, passionate and creative leadership, persistence, resilience, reliability, hard work, and an ability to motivate others are qualities that facilitated success in working towards these goals.
The gaps and inequities in access to psychological services for children and youth in Canada is an issue that needs urgent and continued attention. Advocating for access to mental health services through collaboration between school-based and community-based psychologist, through extending the reach and improving the quality of these services is an over-arching goal that I set for myself when I seek the nomination for this position.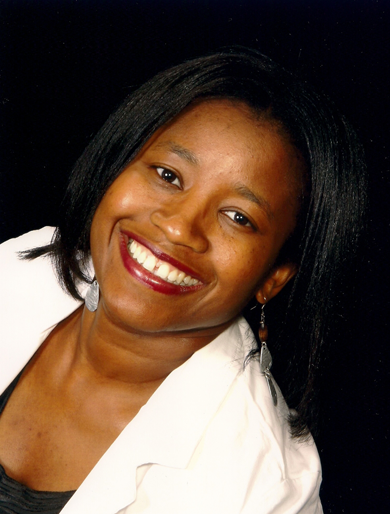 Kafui Sawyer
Nominee Statement for Kafui Sawyer seeking the Director at-Large
My name is Kafui Sawyer and I am enthused to participate in this year's election for the position of Director-at-Large with the CPA. My goal is to improve access for members of visible minorities wishing to work in the field of mental health by holding educational leaders accountable in working towards a more diverse cohort.
For over 10 years, I have contributed effectively to community mental health as a clinician and as a consultant for Health Canada. I provide mental health services across Canada to diverse populations. I have also worked diligently with other governmental organizations such as the Canadian Institute of Health Research. I received my education in Psychology at the University of Ottawa and at Trinity Western University in British Columbia. After graduate studies, I furthered my interests in Community Mental Health in Queensland, Australia while working for the Ministry of Children and Family Development in British Columbia.
I am a competent clinician whose joy for positive mental health has enabled me to train over 300 mental health practitioners in treating complex cases. I am a creative entrepreneur with a passion for advocacy that engages Indigenous peoples, low socio-economic groups, complex clients, family therapy and varying cultures. I expanded my practice to provide trainings to local community members in the Arctic Region of Canada.
Recently, I launched a scholarship fund for visible minorities interested in studying Psychology at the University of Ottawa. This scholarship was created to promote diversity in the profession. I stand for the marginalized groups and access to community mental health.
---
Nomination for the position of Director Representing Education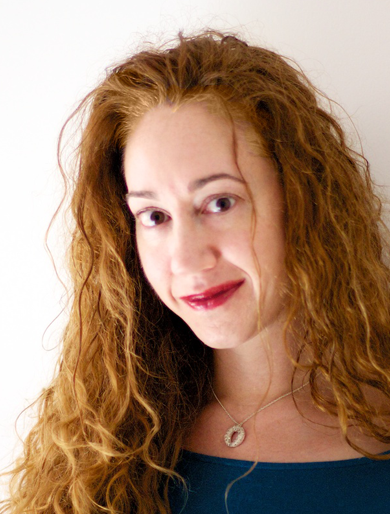 Kerri Ritchie (Acclaimed)
Nominee Statement for Kerri Ritchie seeking the Director Representing Education
Education has a pivotal role to play across this next decade, as psychologists work together through these unprecedented times, in partnership with our communities, to advance science and to improve the lives of Canadians. Diversity and Inclusivity needs to be at the forefront of our professional education and training.
For the past three years, I have represented the Canadian Council of Professional Psychology Programs (CCPPP) as a partner organization with the CPA Board of Directors. This experience has underscored my commitment to the CPA board and, in particular, my interest in the Director Representing Education seat.
Education has long been an area of focus for me. I am the Professional Practice Coordinator for psychology at The Ottawa Hospital, where I have been a team member since 2001. I work on the consultation service for inpatients and am involved in staff and physician wellness. I have been a Director of Training for our Internship Program since 2009 and have contributed nationally to education and training since 2012 as a member of the Executive of CCPPP.
I would be honoured to serve CPA members through the Director Representing Education seat on the Board. My longstanding commitment with CPA includes membership in the Psychologists in Hospitals and Health Centers and Health Psychology and Behavioural Medicine Sections, and the Education and Training Committee. I have served as an accreditation site visitor, chair of the MAiD Practice Guidelines Task Force, co-chair of the Title Task Force, and co-chair of the upcoming Diversity Working Group.
---