August 29 – September 2, 2022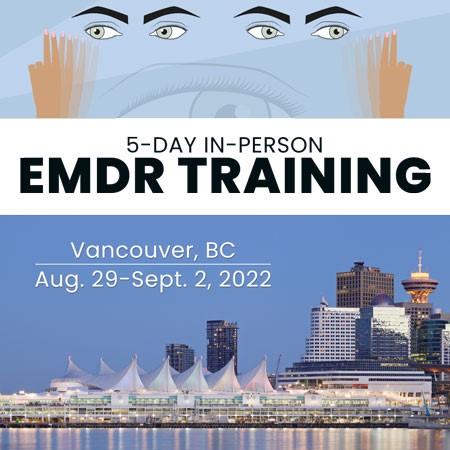 Location: Vancouver, British Columbia
Contact Phone Number: (416) 964-1133
Contact E-Mail: emily@leadingedgeseminars.org
Ready to add EMDR to your psychotherapy skill set or refresh your basic training?
Then, mark your calendar for Integrating EMDR Into Your Clinical Practice: 5-Day Intensive in Vancouver, taking place August 29 – September 2, 2022!
This EMDRIA-approved 'next generation EMDR' training led by Esta Porter is renowned for its flexibility and for providing new clinical pearls of wisdom that will allow you to integrate EMDR effectively into your practice immediately. Supplemented with over 43 videos, downloadable training materials, and free access to a community-wide listserv, this EMDR training also provides support before, during, and after the course, so that you will be confident every step of the way.
Register or learn more here: https://leadingedgeseminars.org/event/emdr-vancouver/
What You Will Learn
The foundational EMDR concepts and procedures
13 interventions to help prepare your clients for EMDR
Strategies to prepare your client for processing
7 treatment planning approaches
How to customize the pace of treatment using the Processing Continuum
Interventions to facilitate safe, effective, and efficient processing
How to work with children
How to treat acute stress
What's Included
40 hours of in-person lecture/practicum training in Vancouver
10 hours of post-training consultation* with approved consultants via small group phone/online video conferencing
Advanced instructional materials
*Automatically included with the Regular and Student rates. Available at extra charge with the Refresher rate.
Learn more and register here: https://leadingedgeseminars.org/event/emdr-vancouver/
Early Bird registration closes July 29, 2022.
---