April 27th, 2023

As the world continues to endure the ever-evolving COVID-19 pandemic, those of us providing health care and mental health care continue to play a crucial role in the healing process of those under our care. Taking on additional shifts, working longer hours and experiencing more stress, increases our exposure to the risk of toxic stress, compassion fatigue and burnout. These conditions can ultimately impact the quality of care we provide and our relationships with family and loved ones.
This session will offer ten evidence-based resiliency strategies to support mental health and wellness. Learn how to integrate best practices of psychology, public health and neuroscience into a format that supports your unique mental health and personal wellness needs that is easy to implement. Upon completion of this training, you will have new insights into how to survive and thrive, in both your personal and professional life.
Participants will be able to:
Define toxic stress, trauma stewardship, compassion fatigue, vicarious trauma, and burnout.
Identify factors that put you at risk for compassion fatigue, vicarious trauma, and burnout in health care and mental health settings
Learn 10 evidence-based resiliency strategies that support mental health and wellness
Find out how to apply the concepts of Cognitive Flexibility, Emotional Tolerance and Finding Meaning and Purpose, incorporating them into our daily lives as clinicians.
Generate three personalized strategies that address your unique needs and will support resilience and can be easily implemented into your practice and your life.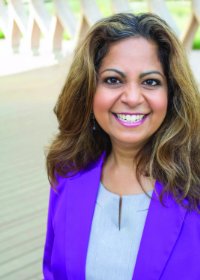 About the Speaker:
Sheela Raja, PhD is a Licensed Clinical Psychologist and author of Overcoming Trauma and PTSD, The Sexual Trauma Workbook for Teen Girls, The PTSD Survival Guide for Teens, and the Resilient Teen. She is an Associate Professor at the University of Illinois at Chicago where she teaches Health Communication and Behavioral Medicine. Dr. Raja received her PhD from the University of Illinois at Chicago and completed internship and post-doctoral training at the National Center for Post-Traumatic Stress Disorder in Boston, MA. Dr, Raja previously joined Solutions On Site in facilitating the workshop "Overcoming Trauma and PTSD Integrating Skills Using ACT, DBT & CBT" .
Join this 3-hour workshop livestream on April 27th (1pm-4pm EST) or view on-demand between April 28th and December 31st.
Special Winter Promotion- Only $99+hst (discount applies until March 15th only). E-mail Register@SOSWorkshops.ca to inquire about student discounts and group rates.
Visit www.SOSWorkshops for details.
---