Friday June 16 & Friday June 23, 2023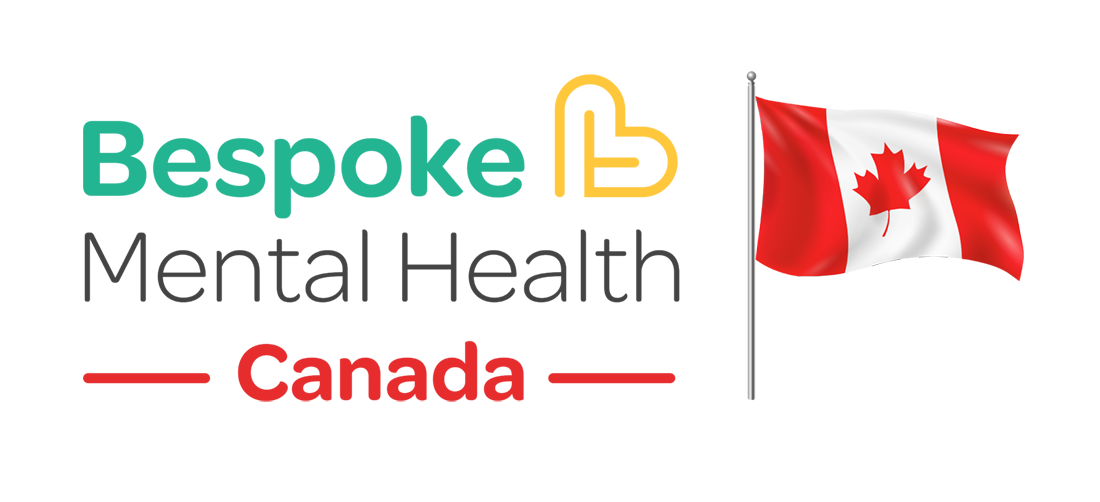 Bespoke Mental Health Canada is proud to host this full-day workshop presented over two half-days by Dr. Rachel Menzies & Dr. Ross Menzies on the assessment and treatment of death anxiety using a range of evidence-based procedures and protocols.
EVENT DETAILS:
Friday June 16, 2023 & Friday June 23, 2023
1:00pm – 4:30pm (Pacific)
4:00pm – 7:30pm (Eastern)
REGISTRATION FEES:
Professionals: $175
Students: $140
* For a limited time, get 25% off this workshop, and all workshops hosted by Bespoke Mental Health Canada, using the code: LAUNCH25
WEBINAR OUTLINE:
Research suggests that death anxiety may be a transdiagnostic causal factor in a variety of mental health disorders. Learning how to treat existential dread may be critical for achieving stable, long-term recovery in individuals with a broad range of anxiety and mood-related mental health problems.
Although death anxiety can be associated with the development of productive coping strategies (e.g. seeking achievement, extending the self through family and relationships), it may also drive crippling fear and maladaptive coping mechanisms. As such, it has been argued that the dread of death is a transdiagnostic construct with the potential to underpin a range of mental health problems including panic disorder, illness anxiety disorder, agoraphobia, OCD, the specific and social phobias, separation anxiety disorder, PTSD and depression.
If the dread of death is at the heart of various clinical presentations, treatment approaches which explicitly address these existential fears may be necessary. Conventional treatments which fail to target death anxiety may result in a 'revolving door' of individuals presenting with a shifting array of mental illnesses across their lifespan. Notably, recent research has reported relationships between fear of death and various markers of clinical severity, including overall distress, number of lifetime diagnoses and number of hospitalisations. This workshop will present a variety of innovative procedures to manage death anxiety that can be used in conjunction with standard CBT to provide a more comprehensive treatment of a range of mental health disorders.
PRESENTER BIOS:
Rachel Menzies is a National Health and Medical Research Council (NHMRC) Fellow at the University of Sydney, where she completed her honours, masters and doctoral degrees in psychology. Rachel published her first paper on death fears in Clinical Psychology Review as an undergraduate student, and followed this by convening a symposium on the topic at the 8th World Congress of Behavioural and Cognitive Therapies in Melbourne in 2016. Her experimental work on fear of death and psychopathology has been published in several leading journals (e.g. Journal of Abnormal Psychology, British Journal of Clinical Psychology) and she can regularly be heard on national and international radio, popular podcasts and at relevant public events (e.g. The Festival of Death and Dying, Adelaide Writers Week). In 2017, she gave her first invited plenary address on death anxiety, and an invited workshop, at the 47th Congress of the European Association of Behavioural and Cognitive Therapies (EABCT). Since then, she has published five books on existential issues and completed an invited workshop tour on the dread of death across seven cities for the Australian Association for Cognitive Behaviour Therapy (AACBT). In 2021, she won the national PhD Prize from the Australian Psychological Society for her work of death anxiety and its relationship with mental health. In 2022, along with her co-author and father, Rachel won the Nib People's Choice Literary Award and the Alex Buso Shortlist Prize for her book, Mortals. Rachel lives with her husband and runs a private practice in the inner city of Sydney.
Ross Menzies completed his undergraduate, masters and doctoral degrees in psychology at the University of NSW. He is currently Professor of Clinical Psychology in the Graduate School of Health, University of Technology Sydney (UTS). In 1991, he was appointed founding Director of the Anxiety Disorders Clinic at the University of Sydney, a post which he held for over 20 years. He is the past National President of the Australian Association for Cognitive Behaviour Therapy (AACBT). He was the editor of Australia's national CBT journal, Behaviour Change, for 17 years and has trained psychologists, psychiatrists and allied health workers in CBT around the globe. Professor Menzies is an active researcher with three decades of continuous funding from national competitive sources. He has produced 10 books and more than 230 journal papers and book chapters and was the President and Convenor of the 8th World Congress of Behavioural and Cognitive Therapies (WCBCT) in Melbourne in 2016. He has recently been appointed a founding director of the newly formed World Confederation of Cognitive and Behavioural Therapies (WCCBT) based in New York.
CONTINUING EDUCATION (CE) CREDITS
Participants who complete this workshop are eligible to receive 6 CE credits.
Bespoke Mental Health Canada is approved by the Canadian Psychological Association to offer continuing education for psychologists. Bespoke Mental Health Canada maintains responsibility for the program.
---