Description
The CPA is pleased to designate Therapy Live as the Official Practice Management Platform of the association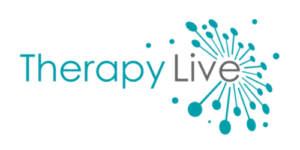 We are pleased to designate Therapy Live as the Official Practice Management Platform of the CPA and to announce the first phase of their launch called Project Connect. In this phase, Therapy Live will be opening the platform to mental health professionals who are independent providers/practitioners and/or educators; it is also open to graduate students. As a CPA member benefit, Therapy Live is pleased to offer CPA members a 30-day free trial and a preferential rate (40% discount) to any of the platform's three tiers for the first year; each year thereafter, CPA members will enjoy a 20% discount, as long as their CPA membership is in good standing.
In addition, the first 200 members to sign up for the platform will receive a 30-day free trial and a 60% discount, on the tier of their choice for the first year, in exchange for completing a survey and providing feedback on their experience with the platform.
To find out more about the Therapy Live 20+ offerings and solutions platform, and to obtain your CPA-member benefit discounted pricing, please visit https://www.therapylive.ca/cpa-signup.