Welcome Ada L. Sinacore, PhD, CPA President-Elect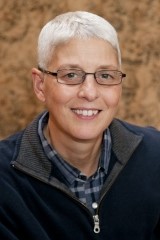 The CPA is happy to announce that Professor Ada L. Sinacore has been elected by the CPA board as President for 2021-2022. Professor Sinacore will serve as President-Elect between now and the Annual General Meeting, at which point she will replace current president Dr. Kim Corace. While all members of the Board are elected by the membership, the President is elected by the Board.  Professor Sinacore's appointment followed from a process inviting all members of the Board to submit a candidacy statement to the Board for consideration. After a review, the Board voted to elect Professor Sinacore from among the candidates.
Ada L. Sinacore, Ph.D. is a professor in, and the Graduate Program Director for, the Counselling Psychology Program at McGill University. As well, she is an associate member of the Institute for Gender, Sexuality, and Feminist Studies, and the Director of the Social Justice and Diversity Research Lab.  Professor Sinacore has over 25 years of experience working in the U.S., Canada, and abroad, and is internationally recognized for her expertise and extensive presentations, publications and activism addressing social justice and human rights concerns at the individual, institutional, societal and policy levels.
She is actively involved in research that addresses topics related to societal inequities and disparities in education and mental health such as workplace harassment, bullying, gender based violence and sexual violence. Additionally, Professor Sinacore has chaired the accreditation panel and has been active in a range of activities with CPA.  As well, she is a member of the advisory council of the Global Network of Psychologists for Human Rights. Professor Sinacore has received numerous honors and awards and is actively sought out for her expertise in consultation and program evaluation.
Professor Sinacore says,
"It is imperative during these uncertain times that we have leadership that is informed by Human Rights and Social Justice. Goal five of CPA's Strategic Plan explicitly states: "To be an association that promotes and models equity, diversity and inclusion (EDI) in all we do." As we have seen in this past year the organization has a great deal of work to do with regard to EDI. As an academic who has devoted her career to producing scholarship and informing teaching using the lens of social justice and diversity, I believe any initiatives related to EDI need to be informed by the principles of human rights and social justice."
Congratulations Professor Sinacore, we look forward to your leadership and collaboration in the coming year.
---