July 26, 2023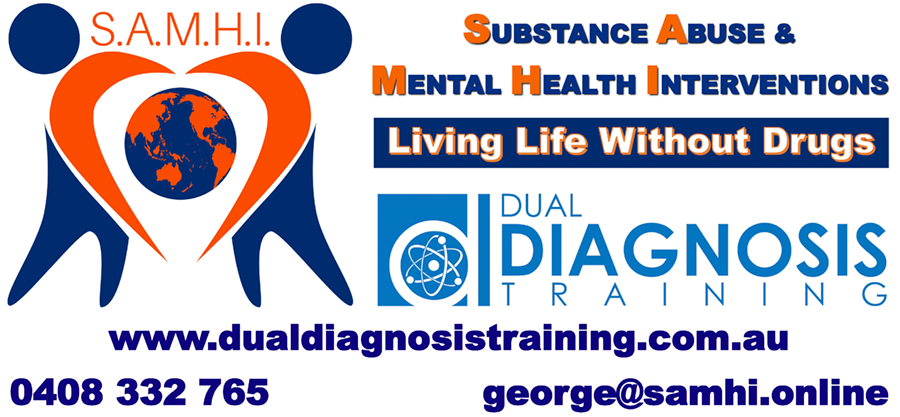 To obtain a certificate of attendance and also qualify for 12 points (ONLINE) or up to 15 points (Live) of CPD (Continuing Professional Development) for their professional peak body (APS, ACA, AASW, CPA, PACFA, ACWA etc), you must complete the full 2 days of intensive training, either live or online.
This advanced training covers all of the current evidence based, best practice in the Alcohol & Other Drugs (AOD) and Mental Health from an integrated, holistic framework.
This is explained here;
https://www.dualdiagnosistraining.com.au/dual-diagnosis-training-for-professional-development/
The Dual Diagnosis Consultant delivering the training, has over 7 years lived experience as an ex-addict himself and spent over 10 years accessing various treatment and recovery programs to work through the underlying issues. Since then, he has 29 years of clinical experience as a counsellor and 22 years as an educator to Government and Non-Government organisations in Australia and in 116 countries worldwide.
The Dual Diagnosis Training Intro video on the website (www.dualdiagnosistraining.com.au/) introduces the 2 day advanced training that explains Substance Abuse, (with Alcohol & Other Drugs), as well as Mental Health Issues.
The training is outlined in detail on the website. This training will equip workers to be able to deliver a brief & early intervention to people struggling with substance abuse and mental health issues as well as advanced psychotherapeutic skills. This will also equip you to be a Sponsor / Buddy with a drug user who wants to implement the tripod of support to stay clean.
Module 1. Drugs & Effects
Cycle of Addiction
Alcohol
Drink & Drug Driving
Tobacco
Cannabis
Stimulants (Speed, Ice, Ecstasy, Cocaine)
Inhalants (volatile substances)
Module 2. Addictions & Mental Health
Dual Diagnosis
Integrative Holistic Model
Needs & Underlying Issues that drive addictions
Module 3. Harm Minimisation & Optimal Health
Pharmacotherapies
Orthomolecular Science, Functional Medicine & Optimal Health
Module 4. Neuropharmacology & Neurophysiology (Brian Works)
Neuroplasticity
Neurotransmitters
Psychosis vs Dissociation
Psychospirituality
Module 5. Trauma model & Keys to Treatment
Memory formation
Locus of control shift
Guilt vs Shame
Anger, Rage & Forgiveness
Dealing with ambivalence
Module 6. Brief & Early Intervention and Tripod of Support
Stages of Change
Costs vs Benefits – doing a brief intervention
---