CPA Student Mentorship Program
Brought to you by the CPA Section for Students in Psychology
The CPA Student Mentorship Program offers Student Affiliates the opportunity to engage in peer-mentorship relationships with fellow students. The primary purpose of this program is to facilitate the exchange of information and the sharing of personal and professional experiences amongst CPA Student Affiliate Members with varying levels of education across Canada. Student mentors have the opportunity to develop and hone their mentoring skills, which can be extended to various professional domains, whereas mentees have a unique experience to extend their knowledge of the various subject areas in psychology, develop their communication skills, and receive guidance around their personal and professional decisions.
Some examples of the benefits of peer mentorship include:
Acquiring area-specific information in psychology (e.g., Clinical vs. Counselling Psychology, etc.)
Learning about the importance of research and knowledge dissemination
Gaining insights on graduate school admissions and application processes
Obtaining guidance on funding and scholarship information
Gaining professional and leadership experience
Increasing networking opportunities
Gaining perspectives on career opportunities outside of psychology
Receiving emotional support, friendship and personal feedback
Prospective mentees (undergraduate students) and mentors (graduate students/post-doc) should complete their respective applications (apply to be either a mentor or mentee) and e-mail it to the Program Coordinator to become paired up in a peer mentorship relationship. The application forms and instructions can be found below. This year, the number of selected applicants is limited as we are looking for mentors and mentees who are motivated and deeply want to get involved.
Next, the Program Coordinator will review applications and match mentees with mentors through a connecting e-mail. Mentors and mentees will then receive a short training manual which will help guide the mentoring process and relationship. The specifics of peer mentoring are then up to each pair to decide on what works best in that mentorship relationship. Mentoring interaction may occur in person, over the phone, by e-mail, on Skype, or through any other modes of communication that are mutually convenient for students. The design of this program is meant to be simple and straightforward, allowing the process to be individually tailored to the specific needs and concerns of the mentorship pair. The program is designed to run throughout the Fall and Winter academic terms; mentors and mentees will be matched in September and will be paired until the end of the academic year in April. Mentees and Mentors will also be asked to evaluate their progress in the program on two occasions: midway (December/January) and following completion of the program (April/May). Both mentors and mentees may also choose to record the details of the mentorship meetings and interactions in a Mentorship Log.
For French-speaking students: We are happy to announce that all program materials (application forms, manuals, logs) are now available in French. Please note that applications may be submitted in French. We will also do our best to pair French-speaking students together to facilitate access to this program for both English and French-speaking students.
Please note: You must be a CPA Student Affiliate in order to participate in the program.
If you are not a member yet, you may join here: https://cpa.ca/membership/becomeamemberofcpa/ ($75.00 plus applicable taxes).
If you think you already are a student affiliate and have an active membership that has been renewed for 2020, then you just need to log in to get your ID number here: https://secure.cpa.ca/apps/Membership?returnUrl=%2Fapps%2FPages%2Fmy-profile
Please contact Alejandra Botia, the Program Coordinator, for more information. We look forward to hearing from you soon!
Alejandra Botia
Program Coordinator, CPA Mentorship Program
Chair-Elect, Section for Students in Psychology
Email address: botia.ale@gmail.com
Zarina Giannone
Founder & Program Developer, CPA Student Mentorship Program
Email address: zarina.giannone@gmail.com
---
Applications
The deadline to submit your application materials to Alejandra Botia (botia.ale@gmail.com), the Program Coordinator, by Monday August 31, 2020.
The mentor application package should include:1) the application form (available below), 2) a statement indicating why you want to participate in this program and, if applicable, your past experiences as a mentor (maximum 1 page), and 3) your CV. The subject of the email should include: CPA Mentor Application.
Mentor Application Form (2020-2021) (version français ici)
The mentee application package should include: 1) the application form (available below); and 2) your CV.
The subject of the email should include: CPA Mentee Application.
Mentee Application Form (2020-2021) (version français ici)
---
Un message de la Coordonatrice du Programme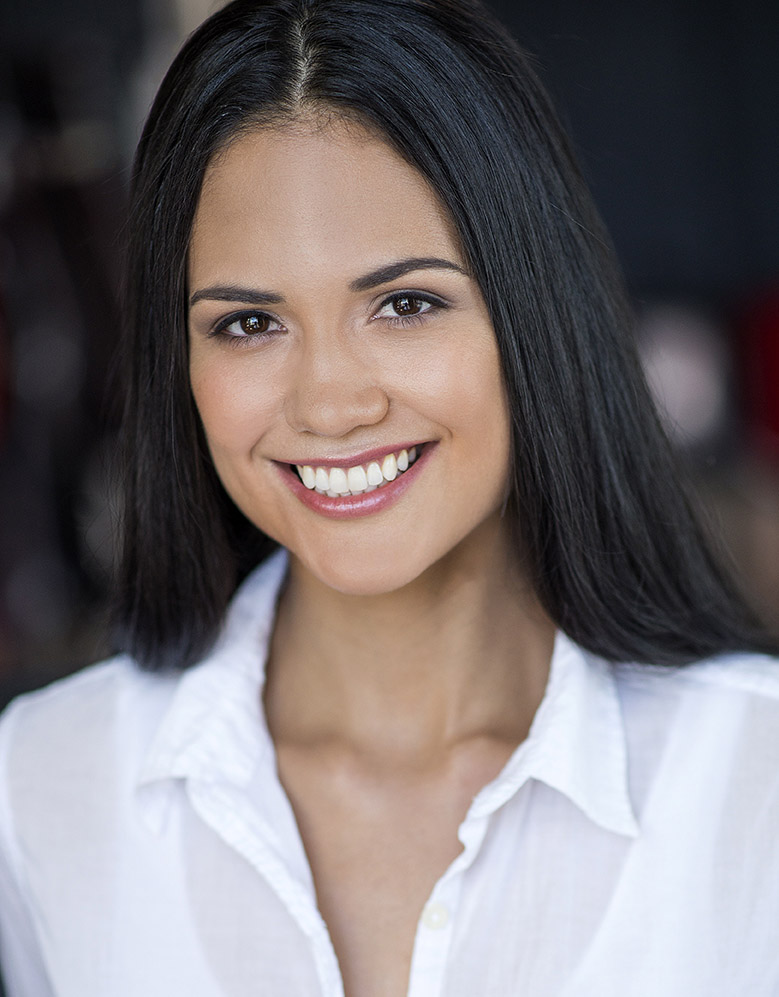 Alejandra Botia (Coordinatrice de Programme, 2020-2021)
Je suis ravi de continuer le travail important de la fondatrice du programme, Zarina Giannone, et des anciens coordonnateurs de programme, nommés ci-dessous, qui ont façonné ce programme pour soutenir les étudiants à travers la formation de connections et de liens significatifs. J'ai participé à divers programmes de mentorat tout au long de mes études au baccalauréat et aux cycles supérieurs, et ceux-ci m'ont permis de tisser des liens positifs, de créer un sentiment de communauté, de réseauter et de partager de l'informations et mes idées avec des pairs partageant mes mêmes idéaux et objectifs. Je suis profondément reconnaissante à mes mentors, qui m'ont aimablement soutenu de diverses manières. En tant que mentor, j'ai été honoré par les liens significatifs que j'ai tissés avec mes mentoré.es.
En tant que mentor du programme de mentorat SCP, vous serez en mesure de partager vos expériences et de fournir certaines des réponses que vous aurez souhaitées connaître en tant qu'étudiant de premier cycle. C'est aussi l'occasion de pratiquer et de développer vos compétences en leadership et en communication. En tant que mentoré.e, vous pourrez demander du soutien dans les domaines sur lesquels vous souhaitez en savoir plus (par exemple, les candidatures aux études supérieures, les options de carrière, en apprendre davantage sur les différents domaines de la psychologie), ainsi que partager vos propres expériences.
Le programme de mentorat CPA offre aux étudiants une occasion unique de se connecter avec d'autres sur des intérêts communs. J'espère que les mentors et les mentoré.es pourront trouver des moyens significatifs de profiter positivement de ce programme, comme beaucoup d'autres étudiants l'ont fait dans le passé.
Cordialement,
Alejandra Botia
Juillet 2020
---
Un message de la Fondatrice du Programme
Zarina Giannone (Founder & Program Developer)
Il y a eu plusieurs moments au cours de mon parcours scolaire où j'ai eu le sentiment que j'aurais pu bénéficier du soutien et des conseils d'un mentor. Comme beaucoup d'autres étudiants, j'ai appris par essais et erreurs pour la majeure partie de mon baccalauréat. Ce n'est que lors de mes expériences récentes aux études supérieures que j'ai ressenti le véritable pouvoir du mentorat. À ce jour, je chéris le cadeau de mentorat que j'ai reçu des mentors actuels et précédents
Le mentorat était pour moi la solution que j'avais espérée mais que je n'avais sue trouver au départ. Je ne savais pas par où commencer ni à qui demander. Mon expérience personnelle et les récits recueillis par des collègues et des amis qui ont raconté des histoires de confusion, d'ambivalence et de désorientation, tout en poursuivant leurs études de premier cycle, ont inspiré ce programme.
J'espère que vous aurez tous la chance de connecter avec quelqu'un qui fait une différence dans votre vie (cela inclut à la fois les mentors et les mentorés). Je sais que pour moi ce fut inestimable.
Cordialement,
Zarina Giannone
Juillet 2015
---
Past Program Coordinators
2019-2020 – Joanna Collaton
2018 – 2019 Alexandra Richard
2017 – 2018 Chelsea Moran
2016 – 2017 Jean-Philippe Gagné
2015 – 2016 Zarina Giannone