CPA Student Mentorship Program
Brought to you by the CPA Section for Students in Psychology
The CPA Student Mentorship Program offers Student Affiliates the opportunity to engage in peer-mentorship relationships with fellow students. The primary purpose of this program is to facilitate the exchange of information and the sharing of personal and professional experiences amongst CPA Student Affiliate Members with varying levels of education across Canada. Student mentors have the opportunity to develop and sharpen their mentoring skills, which can be extended to various professional domains. Mentees will have the unique opportunity to expand their knowledge of the various subject areas in psychology, develop their communication skills, and receive guidance around their personal, academic, and professional decisions.
Some examples of the benefits of peer mentorship include:
Acquiring area-specific information in psychology (e.g., Clinical vs. Counselling Psychology, etc.)
Learning about the importance of research and knowledge dissemination
Gaining insights on graduate school admissions and application processes
Obtaining guidance on funding and scholarship information
Gaining professional and leadership experience
Increasing networking opportunities
Gaining perspectives on career opportunities outside of psychology
Receiving emotional support, friendship and personal feedback
How Does the Mentorship Program Work
You must be a CPA Student Affiliate in order to participate in the program. Note:  CPA Student Section membership is included free of charge with your CPA Student Affiliate membership.
Prospective mentees (undergraduate students) and mentors (graduate students/post-doc) should complete their respective applications (apply to be either a mentor or mentee) and e-mail it to the Program Coordinator to become paired up in a peer mentorship relationship. The application forms and instructions can be found below. Please note that this year, the number of selected applicants is limited as we are looking for mentors and mentees who are motivated and deeply want to get involved.
Next, the Program Coordinator will review applications and match mentees with mentors through a connecting e-mail.
Mentors and mentees will then receive a short training manual which will help guide the mentoring process and relationship. Mentors and mentees will also be expected to attend a 1 hour Zoom training and networking session at the beginning of the program. The specifics of peer mentoring are then up to each pair to decide on what works best in that mentorship relationship. Mentoring interaction may occur in person, over the phone, by e-mail, on Zoom, or through any other modes of communication that are mutually convenient for students.
The design of this program is meant to be simple and straightforward, allowing the process to be individually tailored to the specific needs and concerns of the mentorship pair. The program is designed to run throughout the Fall and Winter academic terms; mentors and mentees will be matched in September and will be paired until the end of the academic year in April. Mentees and Mentors will also be asked to evaluate their progress in the program on two occasions: midway (December/January) and following completion of the program (April/May). Both mentors and mentees may also choose to record the details of the mentorship meetings and interactions in a Mentorship Log.
For French-Speaking Students: We are happy to announce that all program materials (application forms, manuals, logs) are now available in French. Please note that applications may be submitted in French. We will also do our best to pair French-speaking students together to facilitate access to this program for both English and French-speaking students.
Existing Student Affiliate – f you are an existing CPA Student Affiliate and wish to join the program, you can find the application below. You will need your ID number, which you can find when you log into your profile here –  https://secure.cpa.ca/apps/Membership?returnUrl=%2Fapps%2FPages%2Fmy-profile.
New To the CPA – if you are looking to join the program and are new to the CPA –
You can Join the CPA anytime from January to August, the cost to join is $75 (and your membership will run from when you have signed up until December).
If you are joining in September, the cost is $25, and you can participate in the program until December. If you wish to participate in the Mentorship Program the following year, you will need to renew at the standard $75 Student Affiliate yearly fee.
If you are new to the CPA and looking to sign-up to the program in September, please contact the Program Coordinator, Anisa Nasseri at chairelect.cpastudentsection@gmail.com
Anisa will also be happy to answer any other Mentorship Program questions.
We look forward to having you be part of the program!
---
Applications – Now Open
Applications for the September 2023 – May 2024 cohort will open in late July. The deadline to submit your application materials to Anisa (chairelect.cpastudentsection@gmail.com), the Program Coordinator, will be Sunday September 3rd, 2023.
The mentor application package should include:
the application form (available below)
a brief statement indicating why you want to participate in this program and, if applicable, your past experiences as a mentor (maximum 1 page)
your CV.
The subject of the email should include: CPA Mentor Application.
Mentor Application Form (2023-2024) (version français ici)
The mentee application package should include:
the application form (available below)
a brief statement indicating why you want to participate in this program
your CV.
The subject of the email should include: CPA Mentee Application.
Mentee Application Form (2023-2024) (version français ici)
---
A Message from the Program Coordinator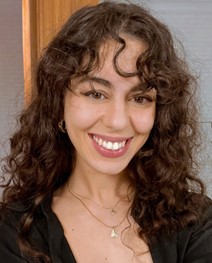 Anisa Nasseri (Program Coordinator, 2023-2024)
Hello everyone, a warm welcome to the CPA Student Mentorship Program! I feel very fortunate to be coordinating this program for the year. Mentorship holds a special place in my heart as it has played an important role in my life. My hope is that each mentor will walk alongside their mentee, exchanging insights, and empowering them to carve their own path. Mentees, I encourage you to forge strong bonds with your mentors and embrace the wealth of wisdom they have to offer from their experiences.
Navigating undergraduate studies and exploring options for graduate school can often feel confusing and overwhelming. Personally, I know that I would not be where I am today without the help of some incredible mentors and senior students who shared their experiences and encouraged me along the way. Through the CPA Student Mentorship Program mentees will gain access to valuable advice and insights regarding graduate school, your specific areas of interest within psychology, and the various career paths open to you. As a mentor, you will have the chance to refine your leadership, supervisory, and communication skills by drawing upon your own experiences and expertise to support and guide your mentee on their unique journey. I cannot wait to meet you all and am excited for the year ahead.
Sincerely,
Anisa Nasseri
July 2023
---
A Message from the Program Founder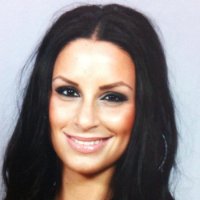 Zarina Giannone (Founder & Program Developer)
There have been a few moments throughout my educational history when I felt that I could have benefitted from the support and guidance of a mentor. Like many other students, I learned by trial and error for most of my undergraduate degree. It was not until my recent experiences in graduate school when I felt the true power of mentoring. To this day, I cherish the gift of mentorship that I have received from current and previous mentors.
Mentoring, for me, was the solution that I had I hoped for but did not seek out initially. I did not know where to start or who to ask. My personal experience and the narratives gathered from colleagues and friends who told tales of confusion, ambivalence, and disorientation, while pursuing their undergraduate education, have served as the inspiration for this program.
I hope that you all are able to connect with someone who makes a difference in your life (this includes both mentors and mentees). I know I did.
Kindly,
Zarina Giannone
July 2015
---
Past Program Coordinators
2022 – 2023 Melissa Lazo
2021 – 2022 Linnea Kalchos
2020 – 2021 Alejandra Botia
2019 – 2020 Joanna Collaton
2018 – 2019 Alexandra Richard
2017 – 2018 Chelsea Moran
2016 – 2017 Jean-Philippe Gagné
2015 – 2016 Zarina Giannone