Chair, 2018 – present: Lindsay J. McCunn, Ph.D.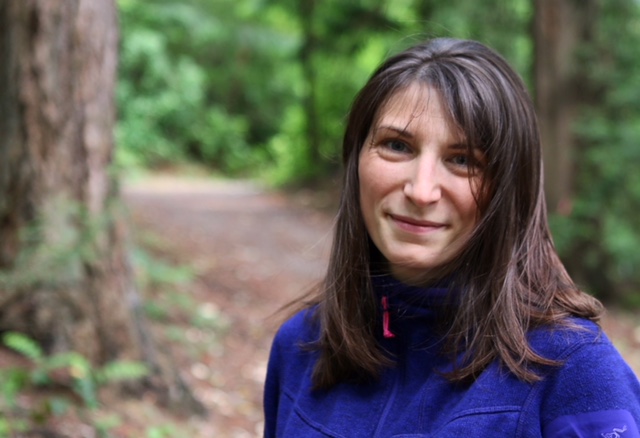 Professor, Department of Psychology
Director, Environmental Psychology Research Lab, Faculty of Social Sciences
Principal, McCunn & Associates Consulting
Vancouver Island University,
Nanaimo, BC
Email: lindsay.mccunn@viu.ca
https://drlindsaymccunn.com
Mission
How can we encourage people to live more sustainable lifestyles? What are the psychological and physical health benefits of time spent in nature? How do people respond to extreme environmental conditions and to environmental disasters? How do we design features of buildings and neighbourhoods to increase health and well-being?
If questions like these interest you, join our Environmental Psychology section. Our members study the relationships between behaviour and the physical environment—both built and natural. Areas of interests include management of scarce natural resources, psychological effects of lighting, noise, and extreme environments, territoriality and personal space, perception and evaluation of buildings, and much more.
Members of our section are subscribed to an e-mail discussion listserv. The annual section fee for members of CPA is $15.00 for Members/Fellows and $5.00 for Student Affiliates. Individuals who are not members of CPA can join as a "Section Associate." These fees support communication activities of the section, student research awards, and the costs associated with invited speakers for our section at CPA's annual Conventions.
---
News and Events from the Section
Robert Sommer Memorial Award winners:
2022 – Yasmeen Ibrahim (Dalhousie University)
2021 – Jenn Leckey (Dalhousie University)
2020 – Karine Lacroix (University of Victoria)
2019 – Youval Aberman (University of Toronto)
2018 – Elizabeth Williams (University of British Columbia)
2017 – Caroline MacKay (Simon Fraser University)
2016 – Emmanuelle Gagné (Université Laval)
2015 – Colin Capaldi (Carleton University)
Undergraduate Student Research Award winners:
2021 – Tish Lewis (Vancouver Island University)
2021 – Sara Cochrane (Dalhousie University)
Getting in Touch With the Membership
Current section members can send an email to the membership of the section using this email address: envpsyc@unbc.ca
Get Involved with the Section
If you are interested in getting involved with this section please contact our Chair, Lindsay McCunn (lindsay.mccunn@viu.ca).