December 2023 Confirmed Mentors
Dr. Michael Arfken, PhD, Experimental Psychology
President & Chief Grievance Officer, UPEI Faculty Association
Keynote address – "Negotiating an Employment Contract"
Scott MacDonald, PhD, Neuroscience
Director of Field Sales [US Sector] at Info-Tech Research Group
Eric Bulmash, MA, Clinical Psychology
Director, People & Culture at Nicola Wealth
Emily Cote, MA, School Psychology
School Psychologist at Chignecto-Central Regional Centre for Education
Nathaniel Barr , PhD, Cognitive Psychology
Scientific Advisor at BEworks and Faculty at Sheridan College
Sam Bienias, BScH, Psychology
Diagnostic Medical Sonographer and Echocardiographer at Guardian Radiology

---
January 2023 Mentors
Erin Maloney, Ph.D., University of Ottawa
Nadia Martin, Ph.D., Brain Canada Foundation
Carla Sowinski, Ph.D., Department of National Defence
Chrissy Chubala, Ph.D., Department of National Defence
Chris Nicholson, Ph.D., Shopify
Dorna Rahimi, School Psychology
Richard Bolduc, Ph.D., C.Psych., Mental Health and Well-Being Lead,
Special Education & Student Services Department
Ottawa Catholic School Board
---
November 2021 Mentors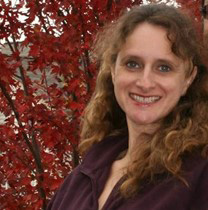 Cynthia Tran, M.Sc.
Sr. Insights Project Manager at Rockwell Automation
An accomplished marketing research expert with over 25 years proven experience overseeing high-value projects, programs, and strategic initiatives across large enterprises; encompassing a wide range of methodologies and audiences – B2B and B2C, International and Domestic, supplier and client slide. Educated in both Cognitive Psychology and Marketing Research, I easily blend this knowledge to provide actionable insights to my business partners, at all levels of an organization, across multiple lines of business.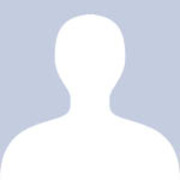 Ester Moher, Ph.D.
VP, Business Intelligence and Collective Impact
UJA Federation of Greater Toronto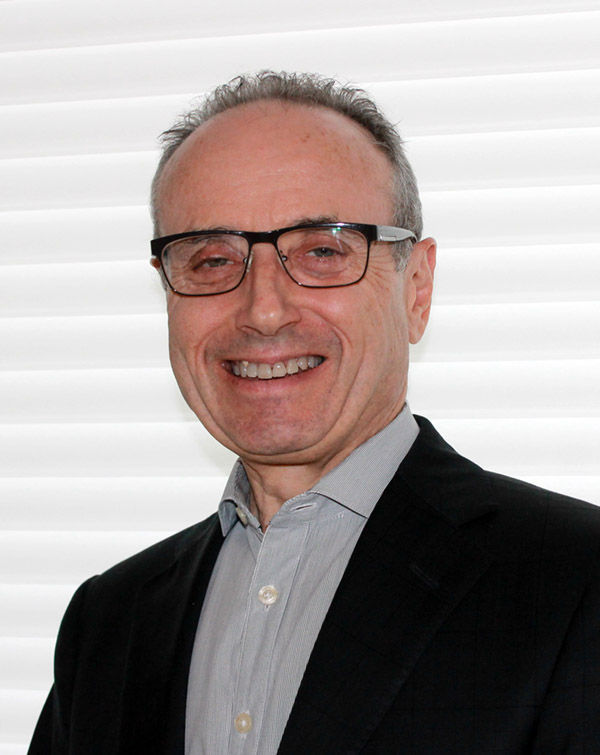 Rick Lash, Ph.D.
Industrial Organizational Psychologist – Independent Consultant
Rick has worked extensively with many Fortune 500 CEO's and their teams globally. His areas of expertise include leadership transformation, executive team alignment, corporate values, competency-based development, career pathing and succession planning. He is a highly engaging facilitator and sought-after keynote speaker. Rick has authored numerous articles for the Globe and Mail's Leadership Lab series and has written other pieces for Harvard Business Review, Ivey Business Journal, Chief Executive Magazine and has appeared on national media outlets including CNN, The Wall Street Journal, Forbes and other trade publications. He was a contributor in a global research initiative with the Harvard Business School on the book Senior Leadership Teams. Rick received his Ph.D. in psychology from the University of Toronto.
N. Zoe Hilton, Ph.D., C.Psych. (she, her)
Waypoint Research Institute
Department of Psychiatry, University of Toronto
The Royal's Institute of Mental Health Research, University of Ottawa

Dr. Hilton is Associate Professor of Psychiatry at the University of Toronto, and Senior Research Scientist at the Waypoint Centre for Mental Health Care. She earned degrees in psychology and criminology in the UK, and her Ph.D. in psychology from the University of Toronto. Her research is primarily in the field of domestic violence risk assessment and forensic psychiatry, and involves multi-site, multi-stakeholder projects. She has given plenary presentations around the world, and received multiple competitive research grants and awards for research, teamwork, and community service.
Dr. Hilton is the Steering Committee Chair for the Fifth North American Correctional and Criminal Justice Psychology Conference (N5), taking place alongside CPA2023 in Toronto.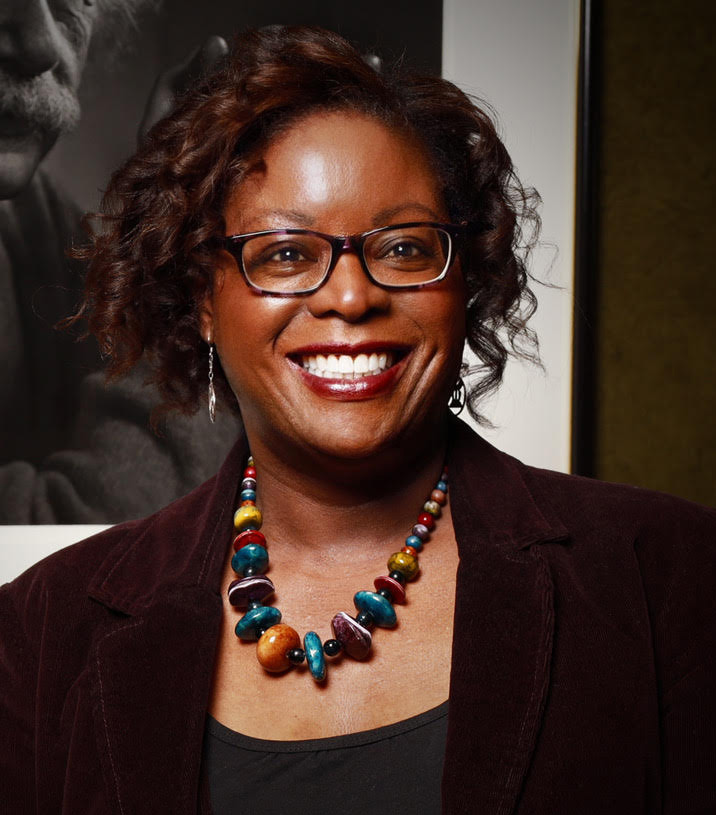 Helen Ofosu, Ph.D.
Industrial Organizational Psychologist and Consultant
I/O Advisory Services Inc
Dr. Helen Ofosu completed her studies at McMaster University and the University of Windsor. In addition to Career & Executive Coaching, her specialties include the assessment and development of leadership skills, inclusive recruitment and selection of staff and executives, and navigating the complex issues of workplace bullying, harassment, diversity, equity, and inclusion.
Prior to starting her consulting practice I/O Advisory Services in 2012, Dr. Ofosu worked for the federal government at the Department of Foreign Affairs and International Trade (now Global Affairs Canada), the Department of National Defence, and the Public Service Commission. She has developed online screening tests, structured interviews, role-plays and simulations, etc. for evaluating job applicants' skills and behaviours as part of the hiring and promotion process. She continues to do this work in the private, non-profit, and public sectors through her consulting practice. Her work has been recognized with three national awards and it has been used by hiring managers to identify talented job candidates across a range of occupations.
Website: https://ioadvisory.com/ | Facebook Page: https://www.facebook.com/IOAdvisoryServices | Twitter Handle: @drheleno_ca | LinkedIn: https://www.linkedin.com/in/helenofosu | YouTube: https://www.youtube.com/user/ioadvisory | Instagram: https://instagram.com/drheleno_ca/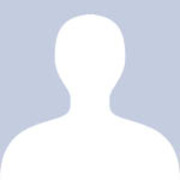 Dafna Kohen, Ph.D.
Statistics Canada and the University of Ottawa
Dr. Dafna Kohen is Assistant Director at the Health Analysis Division at Statistics Canada and Adjunct Professor at the Dept. of Epidemiology and Community Medicine at the University of Ottawa. Trained as a developmental psychologist, her research areas include the use of secondary data for policy relevant research in the areas of child and youth health and well-being as well as social determinants of health particularly for vulnerable populations.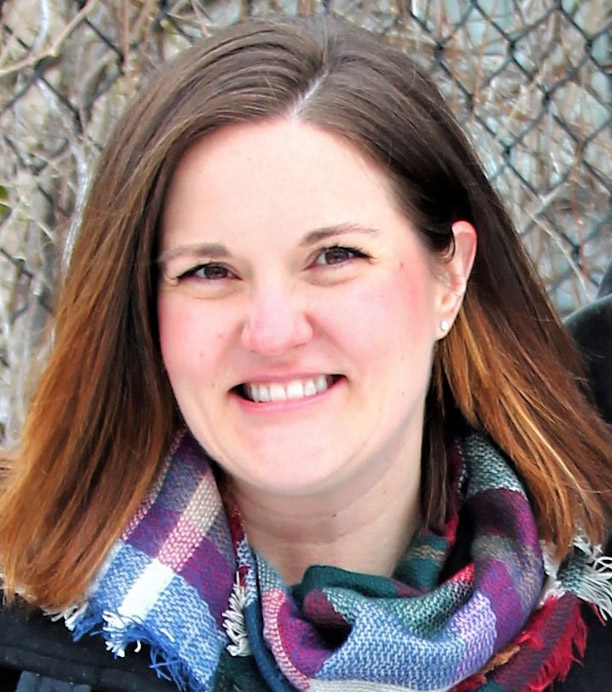 Erin Maloney, Ph.D.
University of Ottawa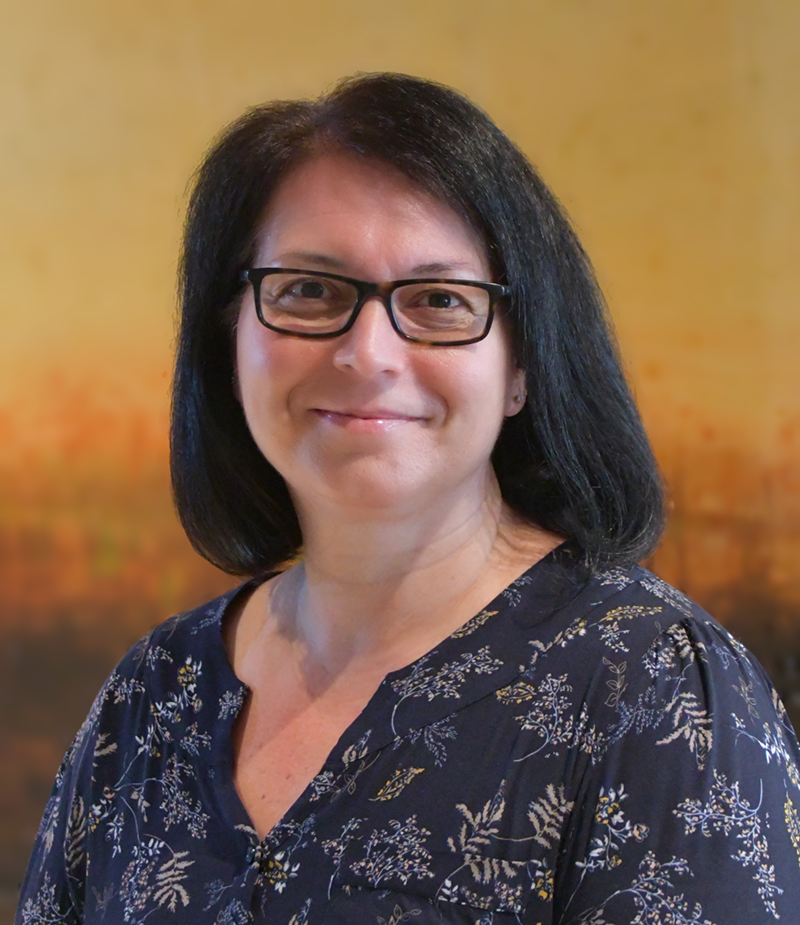 Lisa Votta-Bleeker, Ph.D.
Deputy Chief Executive Officer, Canadian Psychological Association
Dr. Votta-Bleeker has a PhD in Psychology which she attained from Carleton University in 2001. Her areas of research have included youth homelessness, injury prevention, obesity, mental health promotion, and the social determinants of health.
Prior to joining the CPA in 2009, Dr. Votta-Bleeker held positions with the Canadian Institute for Health Information (Senior Researcher), the University of Ottawa (Research Associate, Research Fellow, Lecturer), and the Children's Hospital of Eastern Ontario (Research Coordinator).
In her position as Deputy CEO, Dr. Votta-Bleeker is responsible for promoting excellence and innovation in psychological research, as well as for promoting the advancement, development, dissemination and application of psychological knowledge through numerous portfolios including the CPA's annual convention, publications and journals, scientific affairs, career development activities, and science advocacy.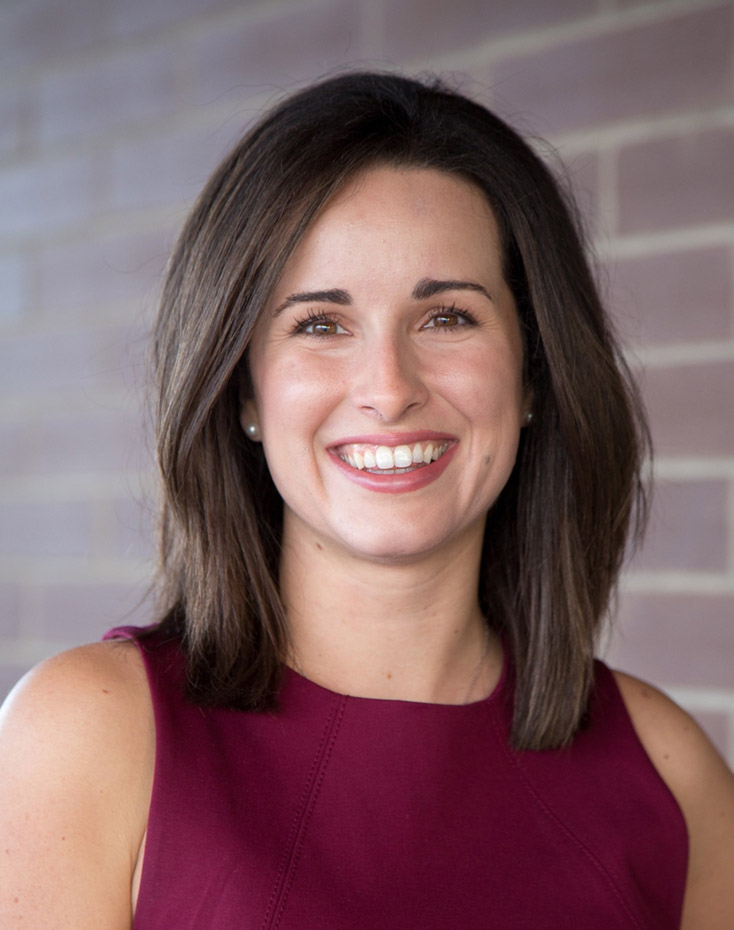 Kyleigh Schraeder, PhD R.Psych
Team Lead, Health Services Research and Implementation Science /
Institute of Neurosciences, Mental Health and Addiction
Canadian Institutes of Health Research /
Government of Canada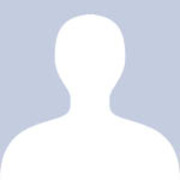 Dr. Wendy Darr
National Defence / Government of Canada

Section Head, Director Research Personnel Generation 5/Director General Military Personnel Research and Analysis/Chief of Military Personnel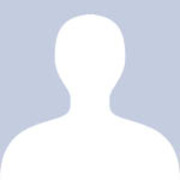 Ms. Kaitlynn Dewhirst
Continuum North
Comprehensive Education and Health Services
---
November 2020 Mentors
The following mentors participated in the Virtual Career Fair on November 12th, 2020.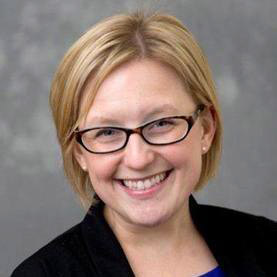 Meghan Norris, Ph.D.
Chair of Undergraduate Studies
Queen's University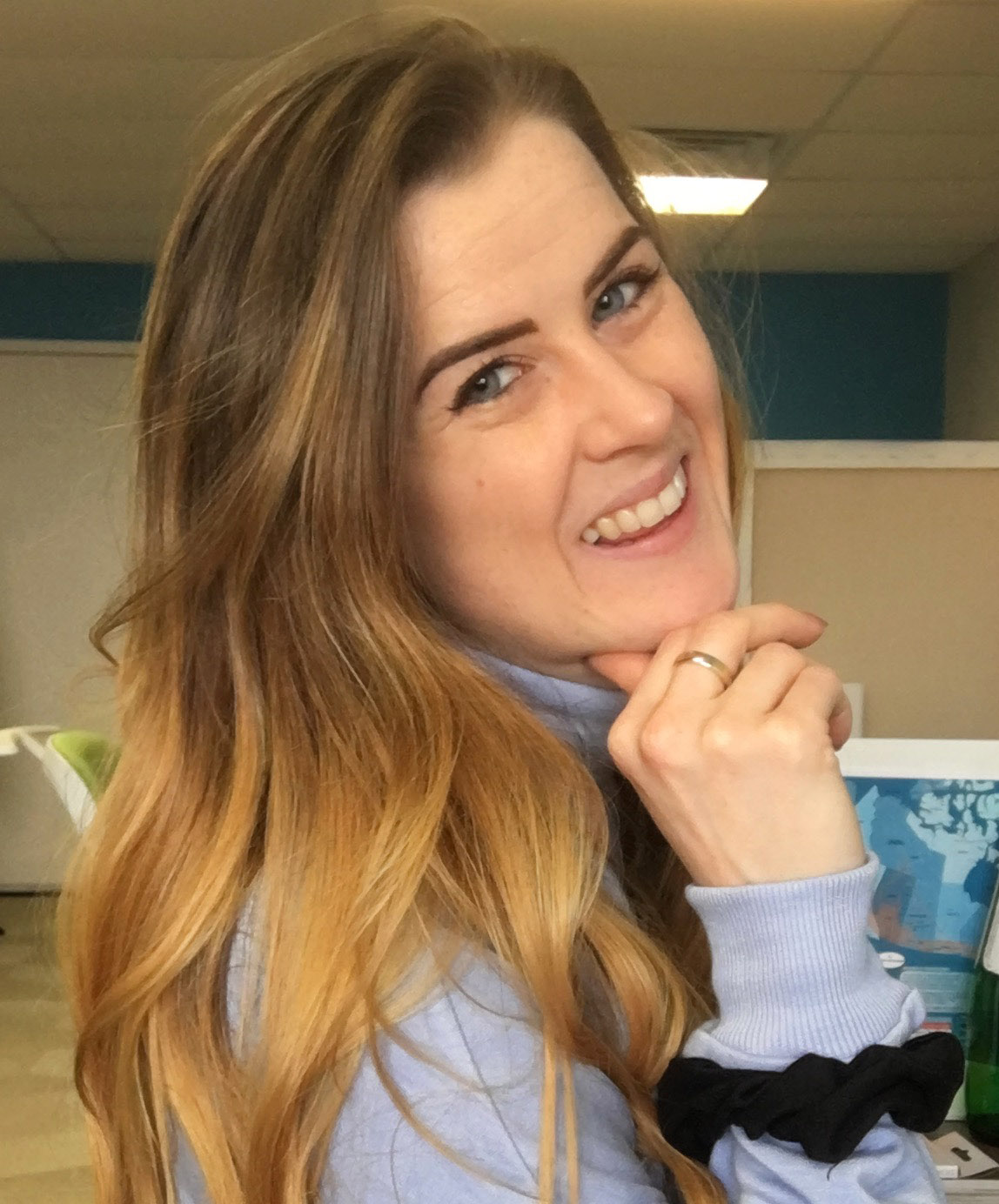 Anne-Marie Côté, MA
Online Learning and Team Development Coordinator at TakingITGlobal
Anne-Marie's position requires her to coordinate the personal and professional development of staff, coordinate virtual field trips for remote Indigenous schools in Nunavut through the Connected North program, and lead and expand the Francophone counterpart of Connected North.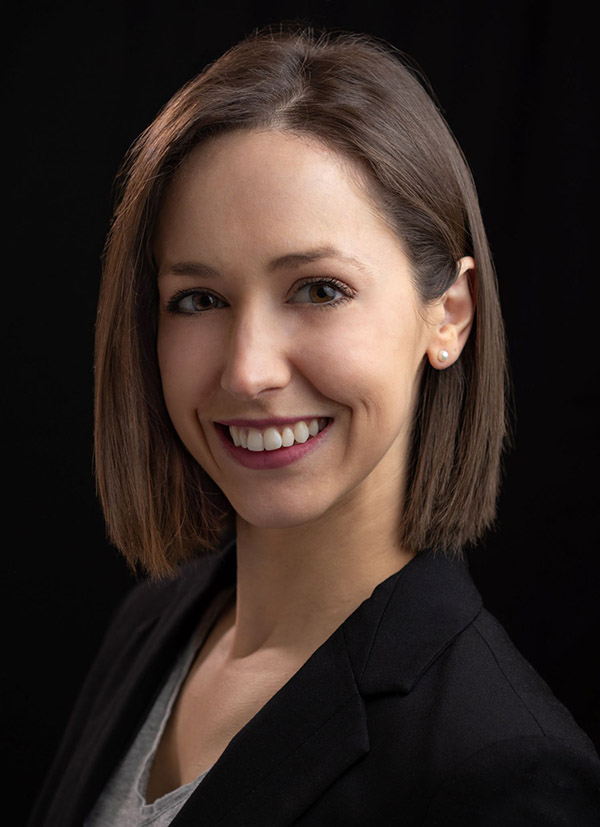 Sophie Kenny, Ph.D.
Staff Scientist
VPixx Technologies Inc.
Somewhere in the world, right now, there are researchers using a specialized device manufactured by VPixx Technologies. These researchers might be working in a behavioural laboratory, an MRI or MEG space, or even working with non-human primates. That device might be an eye tracker, a video projector, a sound system or a calibrated visual display.
Whichever device they are using, there is a strong possibility that Sophie Kenny helped to bring their work to fruition. As a staff scientist for VPixx Technologies, Sophie works directly with the academic community. Her role is not only to understand the current needs of researchers, but also to identify research trends and opportunities for growth of the company.
More precisely, Sophie provides consultation services for lab setups. She writes work orders for custom software and hardware development, designs and presents product or technology-oriented workshops, and gives seminar lectures and invited talks. She also visits conferences (Society for Neuroscience, the Vision Sciences Society, the Psychonomics Society) to interact with academic clients and partners. It is there that she sets up independent and collaborative research projects, such as conducting literature reviews, methods papers, and perceptual/cognitive experimental research.
Sophie obtained her PhD in Brain, Behaviour, and Cognitive Sciences from Queen's in 2017, and says that her academic studies have prepared her admirably for her current career.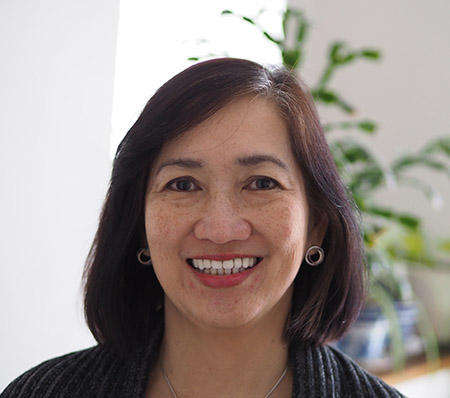 Evangeline Danseco, Ph.D.
Senior Researcher
Ontario Centre of Excellence for Child and Youth Mental Health
Evangeline Danseco, PhD, CE is a Senior Child & Youth Mental Health Researcher at the Ontario Centre of Excellence for Child and Youth Mental Health. She is also a Credentialed Evaluator through the Canadian Evaluation Society. She leads various projects relating to evaluation and performance measurement, working with government policy-makers and senior leadership in community-based agencies in Ontario. Prior to coming to Canada, she worked on various clinical research projects involving children and families such as homelessness, developmental disabilities, pre-natal cocaine exposure and childhood injuries in the U.S., Costa Rica and the Philippines. She obtained her masters degree in developmental psychology at The George Washington University and her doctoral degree in Applied Developmental Psychology at the University of Maryland Baltimore County.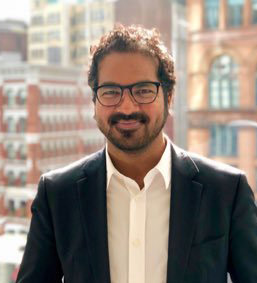 Nigel Gopie, Ph.D.
Director, Artificial Intelligence Applications and Blockchain Marketing
IBM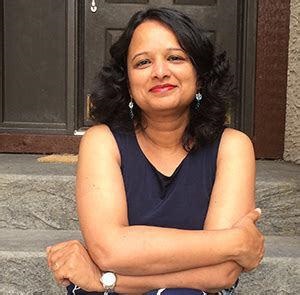 Mamata Pandey, Ph.D.
Research Scientist
Saskatchewan Health Authority, Regina Saskatchewan
Dr. Mamata Pandey is a research scientist at Saskatchewan Health Authority Regina. She employs innovative research techniques to identify evidence-based strategies that can improve the quality of care delivered to patients in the health region and in rural and remote First Nations communities in Saskatchewan. Originally trained as a clinical psychologist in India, she then completed her second Masters and PhD in Experimental and Applied Psychology from University of Regina in 2013. She was a post-doctoral fellow at Indigenous Peoples Health Research Center. Her expertise lies in engaging First Nation communities, refugees and immigrants in health research. Taking a patient centered approach she employs health research as a tool to identify innovative solutions to improve the quality of care delivered to patients.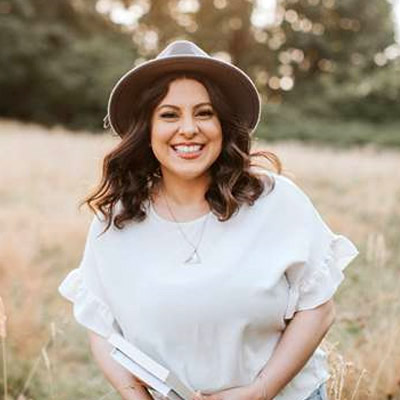 Naza Nalani, Ph.D.
CEO & Founder
Vibrant Minds
Dr. Naza Nalani is an entrepreneur running her online digital business, Vibrant Minds, from Vancouver, Canada. She has earned her PhD in Cognitive Neuroscience and Master's in Behavioral Neuroscience from the University of Waterloo. Her mission through Vibrant Minds is to help growth mindset individuals all over the world tap into their unlimited potential to create lives full of love, joy, purpose, and freedom! Naza is the creator of the transformative Intentional Dreamers program, designed to uniquely combine modern insights about the brain with ancient teachings. Through her digital program, Naza teaches motivated learners how to plan, set and achieve their goals, pursue their passions, and share their genius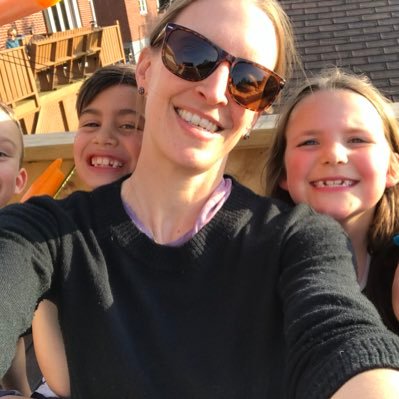 Jennifer Major, Ph.D.
Senior Improvement Lead / Responsable principale de l'amélioration
Canadian Foundation for Healthcare Improvement.
Fondation canadienne pour l'amélioration des services de santé