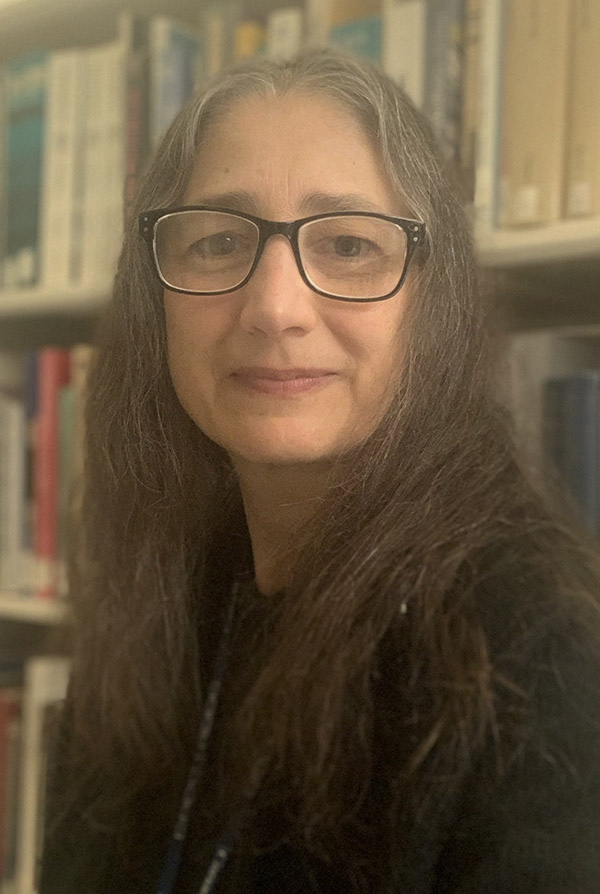 Angela Febbraro
A defence scientist with Defence Research and Development Canada, Angela Febbraro works to create messaging that counters the recruitment propaganda put out by extremist groups like ISIS.
Angela Febbraro
What messaging does an extremist group, like ISIS, use to recruit young people to join? Is their messaging different for young men than it is for young women? And how can we create a counter-messaging strategy to dissuade those people from a life of extremism? These are the questions currently being tackled by Angela Febbraro and her team of (mostly social psychologists) at Defence Research and Development Canada (DRDC).
Angela is a Defence Scientist, and has studied all kinds of issues pertaining to national defence, most of them around gender. Early on, she studied the leadership styles of women in leadership positions in the military. Did they feel the need to conform to a more stereotypically "masculine" leadership style, or were they comfortable forging their own? It turns out that women in those leadership positions did not feel the pressure to behave in a more "masculine" fashion, but at the same time women in more subordinate positions felt this pressure quite acutely.
In discussing the studies in which she's involved, Angela speaks a lot about context. Early on in her school journey, she was struck by the notion that human behaviour depends in such an enormous way on the context in which that behaviour occurs. Now, after all that school and a PhD in Applied Social Psychology from the University of Guelph, context still matters a great deal.
Yes, the messaging from extremist groups target men and women differently. But counter-messaging must take into account much more than just gender. Angela and her team look at the local landscape in the areas that are being targeted. The culture in that part of the world, the method through which they receive the extremist messaging. A counter-messaging campaign to prevent the radicalization of a young woman in the Idlib Governorate in Syria might be vastly different than one targeting a young man in Maple Ridge BC. Or even one targeting a similar young woman in a neighbouring province of Syria.
There are many highlights in Angela's job, but she says this, specifically, is the best part:
"The opportunity to apply my expertise (e.g., on gender and diversity, developed during my graduate training in psychology) to current defence and security challenges (to work on interesting/exciting challenges, such as gender and counter-radicalization!); the opportunity to communicate my research findings/analyses through written reports and articles; and the opportunity to mentor junior scientists."
Angela's scientific training in psychology, both content-related and methodological, has helped her carry out her responsibilities as a defence scientist. At DRDC her focus is on conducting applied, defence-related research, and broadening her expertise to address current and future defence and security challenges. Her responsibilities include planning, organizing, conducting, analyzing, and reporting basic and applied social- and organizational-psychological research; interacting with the Canadian Armed Forces and other national/international security partners; and building the scientific capabilities of the entire organization.
And currently, of course, using psychology to counter the propaganda of extremist groups all over the world.