---
Happy Black History Month!
The Black Psychology Section is hosting a few events this month. Our theme for this month is "Are we there yet?" Please see below and share with others.
Monday, Feb 6th at 12pmEST – Jennifer McWilliams (one of our student representatives) from New Brunswick will lead a Kick-off event for Black History Month. Please take a look at the attached flyer and join us. Register on zoom at: https://us02web.zoom.us/meeting/register/tZMpde6orj8oHNB_K_C1eU4kFsqQCmi682w3
Monday, Feb 13th at 12pm EST – Dr. Rick Bradshaw from British Columbia will lead a Trauma Presentation on using Observed and Experiential Integration (OEI) – a trauma technique used in trauma therapy and developed to work with Indigenous people in mind. He will speak from a White Psychologist's perspective working with Black clients. This is a very important presentation as most Psychologists in Canada are White and may need help working with Black clients. This presentation is open to Black Psychology section members only. Please invite your colleagues to join our section if they want to attend this presentation. More information about registration will follow shortly. This presentation is sponsored by Joy Health and Research Centre and brought to you free of charge. For more information about OEI in treating PTSD, please see the attached flyer or visit: https://www.sightpsych.com
Monday, Feb 27th at 12pmEST – Dr. Evans (APA CEO) and Dr. Akbar (APA Chief Diversity Officer) will lead a 2hr presentation on our theme: Are we there yet? Please note our CPA CEO, Dr. Karen Cohen will be present for this presentation and will also have a few words to share with us. All are invited to this free event, but you must register to attend! Please take a look at the attached poster to distribute widely.Register in advance for this meeting:
https://us02web.zoom.us/meeting/register/tZcld-CspzsvGtJ_ONKLIjrPWemqNn2X-vG5
After registering, you will receive a confirmation email containing information about joining the meeting.
Exciting things are happening this month. Please do your best to join our virtual celebrations for Black History Month wherever you are!
We are counting on your support for Black people and their communities!
Peace,
Kafui Sawyer
Chair, Section on Black Psychology
---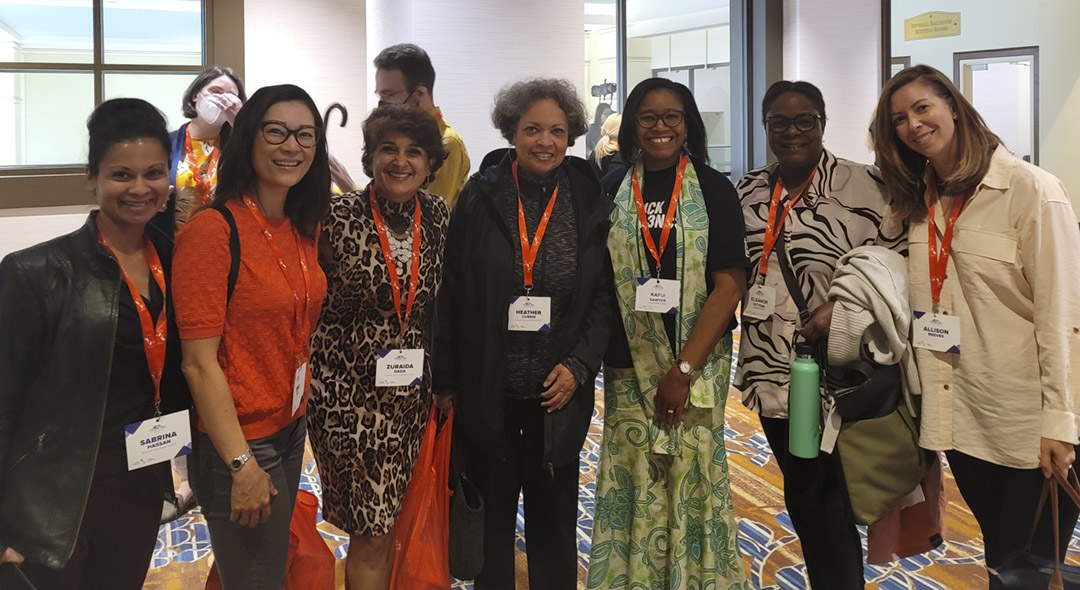 version française à venir
Statement of Purpose and Goals
The purpose of the section will be to serve the particular and specific needs of members interested in Black Psychology.
Hereinafter, the word "Black" will include but is not limited to any person with African and/or Caribbean lineage, including biracial and multiracial persons who have such heritage.
The Section on Black Psychology sees its mission as promoting and advancing practitioners, educators, students, and scientists of psychology who identify as Black and who are concerned about psychology-related issues that impact Black people.
Founding Chairpersons: Ms. Kafui Sawyer,
Founding Officers: Ms. Anita Shaw, Dr. Helen Ofosu, Dr. Monnica Williams, Dr. Erin Beettam.
---
2022 – 2023 Section Executive
CHAIR: Mrs. Kafui Sawyer
CHAIR-ELECT: Dr. Helen Ofosu
SECRETARY-TREASURER: Dr. Erin Beettam
OFFICER-AT-LARGE: Dr. Monnica T. Williams
STUDENT REPRESENTATIVE: Ms. Barbara Afram
STUDENT REPRESENTATIVE: Ms. Jennifer McWilliams