Nominations for the position of Director-At-Large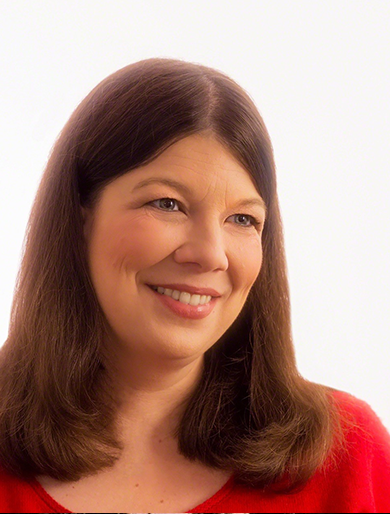 Janine Hubbard
Nominee Statement for Janine Hubbard seeking the Director at-Large Position
I am delighted to accept a nomination for the position of CPA Director At Large. I provide inpatient Pediatric Psychologist services at the Janeway Children's Hospital in St. John's, NL and have a private practice where I provide assessment and intervention services for children, youth and post-secondary students. I hold a Ph.D. in Clinical-Developmental Psychology from York University. I am currently the President and Communications Director of the Association of Psychology Newfoundland and Labrador (APNL), I have represented NL on the Council of Professional Association of Psychologists (CPAP) for the past 7 years, and am currently a member of the CPA Professional Affairs Committee. I am sessional instructor at Memorial University for the Psy.D. program and provide clinical supervision to graduate students and residents. I previously served two terms as a Director on the Newfoundland and Labrador Psychology Board (NLPB). I am highly passionate and dedicated in my advocacy for the profession. I have endeavoured to raise the profile of Psychology both provincially and nationally by establishing a strong media and social media presence for APNL. I participate in frequent media interviews and currently appear in a weekly Psychology segment live on the local evening television news entitled "Get Psyched with Dr. Janine". My background as a clinician, instructor, supervisor, regulator and advocate have enhanced my understanding of many of the roles of Psychology , as well as the importance of a national presence and collective voice. I would be honoured to bring this experience to the CPA Board of Directors.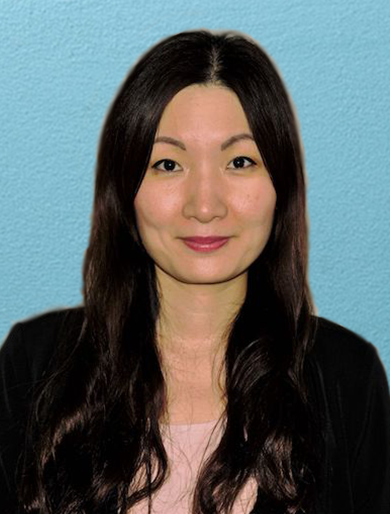 Alice Kim
Nominee Statement for Alice Kim seeking the Director at-Large Position
I completed my PhD in experimental psychology at the University of Toronto with the support of National Sciences and Engineering Research Council (NSERC) fellowships. My research focused on the electrophysiological processes involved in memory formation. My research has evolved to investigate how learning can be enhanced in real-world contexts and has received continued support from NSERC. Culturally appropriate research and advocacy for evidence- based pedagogical practices anchored in cognitive neuroscience and psychological science are the foundation of my work as the Managing Director at Teaching and Learning Research In Action, a non-profit corporation that conducts and disseminates research on effective teaching and learning practices via traditional and non-traditional means. To continue developing my own teaching practice, I lecture sessionally in the Psychology Program at the University of Guelph- Humber. I have served on a variety of boards, committees, and community outreach initiatives, most recently including research on teaching during COVID-19. I am currently an Associate Editor for the Canadian Journal for the Scholarship of Teaching and Learning. My goal is to continue advocating for effective educational practices anchored in psychological research on a national level through service to the Canadian Psychological Association (CPA). Additionally, as a woman and racialized minority, advocating for equity, diversity and inclusion (EDI) is of central importance to me and critical for researching, teaching and learning in culturally appropriate ways. I would be honoured to serve CPA in advancing the discipline regarding research, education, ethics, Indigenous wellness, EDI and human rights.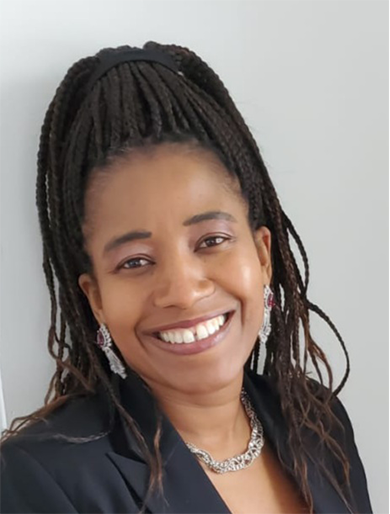 Kafui Sawyer
Nominee Statement for Kafui Sawyer seeking the Director at-Large Position
My name is Kafui Sawyer. For over 10 years I have been one of the few Black women in the psychology profession. I have contributed effectively to community mental health as a Registered Psychotherapist and Trauma Consultant for Health Canada. I provide mental health services to diverse populations including, Indigenous peoples in the Arctic and throughout Canada. I also worked diligently with other governmental organizations such as the Canadian Institute of Health Research. I studied Psychology at the University of Ottawa and Trinity Western University. I hold a Master's degree in Counselling Psychology. I later furthered my interests in Community Mental Health in Australia while working for the Ministry of Children and Family Development in British Columbia. In Canada and globally, institutions and governments realize that policies and procedures that allow Blacks, Indigenous, and People of Colour to thrive is the only way out of our colonization structures which have systemically encouraged white dominance in our society. Unfortunately, the current CPA board is not racially diverse, giving the appearance of a colonialist leadership structure that is NOT representative of Canadian diversity. I want to encourage inclusivity, engagement, and racial diversity within Psychology. We need to actively create graduate-level educational opportunities for racialized groups. Inclusive psychology means that we care and truly understand the needs of racialized groups whose mental health challenges maybe best addressed by racialized Psychologists with similar cultural experiences. This is congruent with CPA's vision and mission. Vote for me and together let's build a more inclusive psychology.