Practice, research, and education directs the CPA's mandate. In support of this, the CPA focuses on such issues as access to service, health human resources, culturally competent care for diverse groups, evidence-based practice, collaborative practice, surveillance; engages in various advocacy activities and partnerships; and chairs or is a member of mental health alliance focussed alliances.
As part of its mission statement, the CPA is committed to improving the health and welfare of Canadians; promoting excellence and innovation in psychological practice; and promoting the advancement, development, dissemination, and application of psychological knowledge. It meets these objectives through some of the following activities:
Development of advocacy papers on the role and scope of practice for psychologists
Partnerships with mental health-related associations such as the Canadian Alliance for Mental Illness and Mental Health (CAMIMH)
Developing and updating printed materials on the effectiveness of psychological services
Representation of psychological practice at the CPA's convention
Survey the membership regarding psychological practice activities
Participating in consultations and experts tables on practice-related matters
Consultation with Professional Affairs Committee
Serving as a resource regarding legislation and regulation of delivery of psychological services
Organizing/responding to the federal budget consultations and announcements
Exploring opportunities to contribute to policy development in psychology
Contributing to the development of professional development activities
For information about the CPA's activities on behalf of practice at the federal level, please contact Dr. Karen Cohen, Chief Executive Officer, CPA, via email (executiveoffice@cpa.ca) or by phone (613-237-2144, ext. 323 or toll-freeL: 1-888-472-0675 ext. 323).
---
Practice News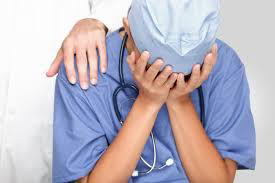 COVID-19 is having a significant impact on the mental health of Canadians, none more so than those who are working on the front lines of health care. Canadians with COVID-19 depend on the expertise of health care providers. The health and well-being of those providers are critical to them being able to deliver this expertise. Hundreds of registered psychologists have signed on to an initiative of the CPA to provide psychological services, via tele-health, to health care providers working at the front lines of the COVID-19 crisis. Click here to read more about this initiative and to find a psychologist in your area who has volunteered to provide psychological services at no charge.
If you are a psychologist registered to practice in Canada and would like to donate some of your time to provide psychological services to front line health care providers who may be feeling stressed, overwhelmed or distressed by being on the front lines of this COVID-related health crisis, please click here to register: https://web2.cpa.ca/membersurveys/index.php/451688?lang=en.
---