---

REGISTER NOW: 2023 VIRTUAL CAREER FAIR
The Canadian Psychological Association (CPA), in collaboration with the Canadian Society for Brain, Behaviour and Cognitive Science (CSBBCS), is pleased to announce that it will be hosting a Career Fair on Thursday January 12th, 2023, from 12pm – 4pm EST. The Fair marks continuing work the CPA is undertaking to help students understand the multitude of career paths available to them with a psychology degree.
Students participating in this event will have an opportunity to learn about various career paths and positions for psychology graduates outside of the health services and academic settings directly from individuals in those positions; connect with the people in these positions about their experiences via virtual break out rooms; and have an opportunity to talk to the CPA about what they would find helpful in terms of career-related resources and information.
For more information go to https://cpa.ca/careerfair/

---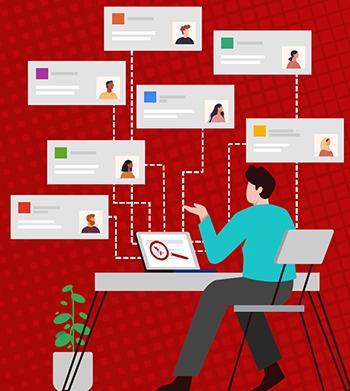 2022 Job Fair: March 3rd, 2022
On March 3rd, the CPA hosted its first-ever virtual job fair.  Over 40 employers from across Canada, many of whom had multiple positions, participated in the fair.  Registered delegates can still access the booths of the employers to obtain information about the employers and their vacancies.  If you missed the Fair, visit the Virtual Job Fair page to see which employers participated and to find out more about them and the numerous positions they are seeking to fill.
Visit the Virtual Job Fair page for more information.
---