Students play an active role in the CPA's infrastructure:
As one of the CPA's 32 Sections, the Section for Students in Psychology crosses all section boundaries and provides a forum in which students may learn from each other and begin to prepare for their careers in psychology. The principal objective of the Student Section is to help students participate within the CPA. The Section provides a forum in which students can learn from each other, more fully experience their postsecondary and postgraduate journeys, and begin to prepare for their careers in psychology. It recognizes the need to have a strong voice in the psychological community and thus sustains communication between students in psychology across the country.
Find out more about the Section for Students.
---
Student News
Do you need to complete a history of psychology course for provincial licensing or to get your grad degree? Or maybe you are just interested in learning how historical concepts are relevant to current issues in psychology?
Either way, we have you covered.
Click here to learn more about the new HISTORY AND SYSTEMS OF PSYCHOLOGY course and how to apply.
The Traumatic Stress Section of the Canadian Psychological Association (CPA) is excited to offer three (3) Student Scholarships in 2021 to Canadian graduate students working on topics relevant to traumatic stress in research and/or clinical programs in a Canadian university.
Funding of $2,000 is available per student. Applications are due September 5, 2021.
Applications must be submitted electronically via https://cpa.ca/machform/view.php?id=56710
Please click here for eligibility criteria and more information on the call.
---
---
Student Spotlight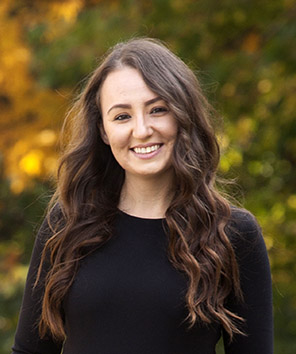 photo credit Bianca Sabatini Photography
Kaytlin Constantin is the CPA Campus Representative at the University of Guelph. She's helping children get over their fear of needles, and looking forward to a return to kickboxing competition.
---