Students play an active role in the CPA's infrastructure:
As one of the CPA's 32 Sections, the Section for Students in Psychology crosses all section boundaries and provides a forum in which students may learn from each other and begin to prepare for their careers in psychology. The principal objective of the Student Section is to help students participate within the CPA. The Section provides a forum in which students can learn from each other, more fully experience their postsecondary and postgraduate journeys, and begin to prepare for their careers in psychology. It recognizes the need to have a strong voice in the psychological community and thus sustains communication between students in psychology across the country.
Find out more about the Section for Students.
---
Student News
Are you looking to boost your CV? Do you have an article or ongoing research that you would like to share?
Mind Pad is seeking submissions for its next issue. Mind Pad is CPA's student-written, edited, and published newsletter. We are looking for submissions that are 800 to 2000 words in length.
The content of the submission should be of interest to all who are practicing and studying psychology, but the primary audience of Mind Pad is psychology students. Mind Pad publishes a range of submissions, including but not limited to:
– Original research summaries
– Review summaries
– Psychology career-related articles
– Reflections on new trends in psychology or psychology research
– Reflections on psychology in the media
– Reports on conferences or workshops attended
Empirical papers are prioritized.
Submission should follow APA formatting guidelines and may include graphs, tables, and photographs. For more information on submission procedures, visit:
https://cpa.ca/students/MindPad/EditorialPolicy

Articles should be submitted to Joanna Collaton (pastchair.cpastudentsection@gmail.com).Submissions are accepted on an ongoing basis; however, the deadline to submit for consideration in the next issues of Mind Pad is February 1, 2021.
Please contact Joanna Collaton (pastchair.cpastudentsection@gmail.com) with any questions.
Sincerely,
Joanna Collaton
Editor-in-Chief, Mind Pad
Past-Chair, Section for Students in Psychology
Canadian Psychological Association (CPA)
---
Student Spotlight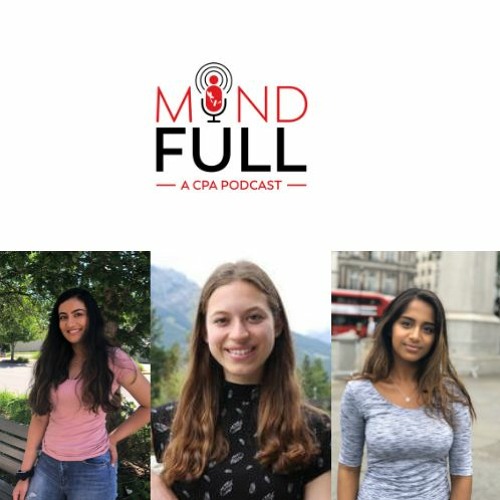 Students at the University of Calgary created podcasts for their final project in Jim Cresswell's History of Psychology course. Listen here to learn more about Cognitive Dissonance Theory with one group, and the Bystander Effect with another."
---