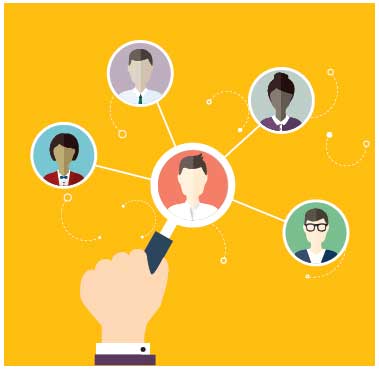 REGISTER NOW: 2021 VIRTUAL CAREER FAIR
The Canadian Psychological Association (CPA), in collaboration with the Canadian Society for Brain, Behaviour and Cognitive Science (CSBBCS), is pleased to announce that it will be hosting a Career Fair on Friday November 12th, 2021.
Students participating in this event will have an opportunity to learn about various career paths and positions for psychology graduates outside of the health services delivery and academic settings directly from individuals in those positions; connect with the people in these positions about their experiences via virtual break out rooms; hear from and talk to employers about the skill sets that psychology graduates have that are most valued by employers; and obtain information on job searching, approaches to applying, and companies and people that trainees can contact.

LEARN ABOUT DIFFERENT CAREER PATHS IN PSYCHOLOGY
TALK TO AND LEARN FROM POTENTIAL EMPLOYERS
IDENTIFY AREAS WHERE YOU COULD BENEFIT FROM CAREER RESOURCES & INFORMATION
If you are interested in learning about possible career paths, talking to potential employers, and identifying the types of resources and information you would find helpful in pursuing a career, this event is not to be missed!
When: Friday November 12th, 2021, from 12pm – 4pm EST
Where: Virtual
Cost: $15 for CPA & CSBBCS Members, $40 for non-members
Registration priority will be given to CPA student affiliates and members and CSBBCS students and members (limited spaces available)
November 2021 Mentors
Ester Moher, Ph.D.
VP, Business Intelligence and Collective Impact

Rick Lash, Ph.D.
I/O – Independent Consultant

Zoe Hilton, Ph.D., C.Psych. (she, her)
Senior Research Scientist, Waypoint Research Institute

Helen Ofosu, Ph.D.
I/O Advisory Services Inc

Dafna Kohen, Ph.D.
Public Health Agency of Canada

Erin Maloney, Ph.D.
University of Ottawa

Lisa Votta-Bleeker, Ph.D.
Deputy Chief Executive Officer with the Canadian Psychological Association

Kyleigh Schraeder, PhD R.Psych
Team Lead, Health Services Research and Implementation Science / Institute of Neurosciences, Mental Health and Addiction
Canadian Institutes of Health Research / Government of Canada

Save the Date – Career Fair 2021.pdf

---
November 2020 Virtual Career Fair
CPA Members can view the recordings from the last Career Fair, held Nov.12, 2020, by logging into the Member Portal

November 2020 Mentors
Meghan Norris, Ph.D.
Chair of Undergraduate Studies
Queen's University
Anne-Marie Côté, MA
Online Learning and Team Development Coordinator
TakingITGlobal
Sophie Kenny, Ph.D.
Staff Scientist
VPixx Technologies Inc.
Evangeline Danseco, Ph.D.
Senior Researcher
Ontario Centre of Excellence for Child and Youth Mental Health
Nigel Gopie, Ph.D.
Director, Artificial Intelligence Applications and Blockchain Marketing
IBM
Mamata Pandey, Ph.D.
Research Scientist
Saskatchewan Health Authority
Naza Nalani, Ph.D.
CEO & Founder
Vibrant Minds
Jennifer Major, Ph.D.
Senior Improvement Lead / Responsable principale de l'amélioration
Canadian Foundation for Healthcare Improvement.
Fondation canadienne pour l'amélioration des services de santé
---