Olivia Hooker was six years old when she lived through the 1921 Tulsa race massacre in the Greenwood District of Tulsa, Oklahoma. She went on to become the first Black woman in the US Coast Guard, joining during World War II in February of 1945. She later went back to the Coast Guard, joining the Auxiliary in Yonkers, NY at the age of 95 in 2010.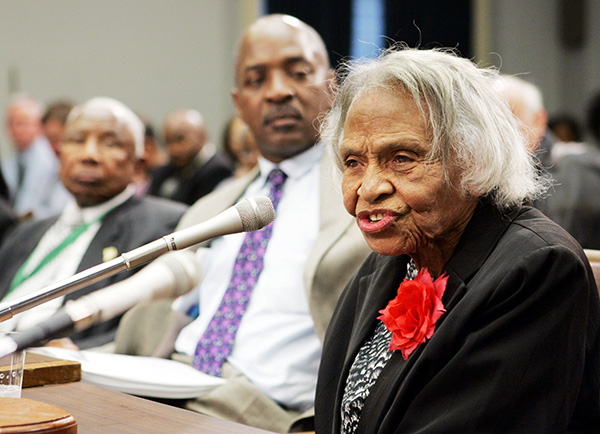 Her GI benefits allowed her to get a Masters from Columbia University, followed by a PhD in psychology at the University of Rochester.
As a psychologist, Hooker worked to change the unfair treatment inflicted upon inmates at a New York State women's correctional facility. In 1963 she went to work at Fordham University as an APA Honours Psychology professor, and was an early director at the Kennedy Child Study Center in New York City.
Honoured by the American Psychological Association, the Coast Guard, President Obama, and a Google Doodle, Olivia Hooker died in 2018 at the age of 103.
#BlackHistoryMonth