CPA Accreditation Panel launched Public Consultation Survey for 6th Revision of the Accreditation Standards and Procedures for Doctoral Programmes and Internships in Professional Psychology.
You can download a copy of the document here: Proposed Revisions 6th Revision CPA Accred Stds.pdf and forward any questions or comments to Dr. Stewart Madon, Registrar, Accreditation at accreditation@cpa.ca.
---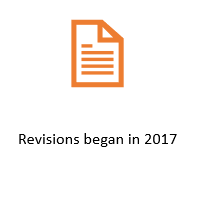 The CPA Accreditation Panel formally decided to begin the revision process for the CPA Accreditation Standards, and at that time, outlined the process for those revisions. Revisions have typically taken place approximately every ten years or so.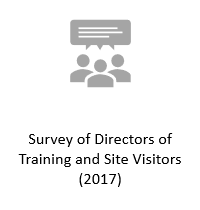 A survey was sent to current training directors of CPA-Accredited programs and current CPA Site Visitors about key areas of interest for the upcoming revisions to the Standards, including:
Addressing the needs of diverse, minority, and marginalized peoples and groups
Addressing the needs of students to work across different service delivery areas
Addressing changing needs of clients in different settings across Canada
Addressing evidence-based practice requirements for programs
Addressing technology use in training and service delivery
Addressing practitioner self-evaluation and outcome monitoring
Addressing entry-to-practice competencies
Addressing any gaps in the Standards and/or accreditation procedures.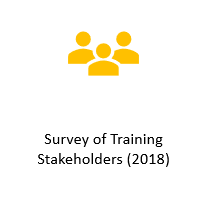 Following the analysis of the data for the initial consultation survey, a comprehensive survey was developed that was distributed to the stakeholders below. This survey included questions about the areas noted in the initial consultation survey, as well as a standard-by-standard review of the current accreditation Standards. This survey was distributed to the following groups:
Faculty members and students in Canadian departments of Psychology
Members of CPA Sections
Members of Provincial Psychology Associations
Directors and faculty of Professional Training Programs and Internships
Canadian Regulatory Bodies in Psychology
Registered Psychologists in Canada
Members of General Public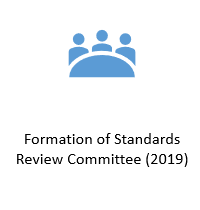 Following the completion and analysis of the data from the Survey of Training Stakeholders, the Panel put out a call for interested parties to join the Standards Review Committee, which was designated as a body that would provide input, expertise, and continuity to the Standards Review process. Twenty members of the psychology training community submitted applications for this Committee, of which ten were chosen by the Panel. The Panel attempted to balance the composition of the committee to ensure the inclusion of regional and practice speciality (e.g., clinical, counselling, and school psychology and neuropsychology) representation. The members of that committee are:
Dr. Paul S. Greenman, Université du Québec en Outaouais, co-chair
Dr. Kerry Mothersill, Alberta Health Services, co-chair
Dr. David Hodgins, University of Calgary
Dr. Mary Caravias, University of Toronto
Dr. Harold Wallbridge, University of Manitoba
Dr. Michelle A. Drefs, University of Calgary
Dr. Julie Gosselin, Université du Québec en Outaouais
Dr. Richard Young, University of British Columbia
Dr. Brad Hallam, Vancouver Coastal Health
Dr. Joshua Madsen, University of Calgary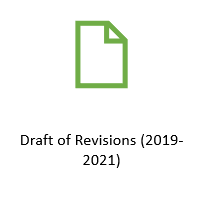 Following their formation in May 2019, the Standards Review Committee began the redrafting of the Standards, based on a review of the survey data collected by the Panel in 2017-2018, previous feedback received from training stakeholders, as well as a review of the CPA's formal committee reports released since the last revision of the Standards was approved in 2011. Those committee reports included:
The Standards Review Committee held numerous meetings between May 2019 and August 2020, including an in-person meeting in March 2020 in which they reviewed, synthesized, and discussed suggested changes to the Accreditation Standards. These changes were brought to the CPA Accreditation Panel in the Fall of 2020, at which time the Panel agreed to proceed with the focused consultation phase of the review process.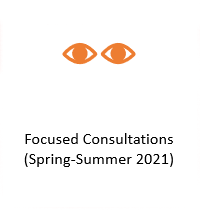 The Focused Consultation Period began with a distribution of the draft Standards to the CPA Indigenous Peoples' Psychology Section in December 2020. In light of the recommendations made in Psychology's Response to the TRC Report, a specific consultation with the Indigenous People's Section was held first; consultation with other formal, internal stakeholder groups and partners began May 2021. The purpose of the Focused Consultation Period is to seek feedback from internal training stakeholders and organizations that have a formal relationship with the CPA. Those stakeholders include:
Association of Canadian Psychology Regulatory Organizations (ACPRO)
CPA Committee on Ethics
CPA Indigenous People's Psychology Section
CPA International and Cross-Cultural Psychology Section
CPA Sexual Orientation and Gender Identity Section
CPA Section on Women and Psychology
CPA Clinical Section
CPA Counselling Section
CPA School Psychology Section
CPA Neuropsychology Section
CPA Hospital Psychology Section
CPA Student Section
Canadian Council of Professional Psychology Programs (CCPPP)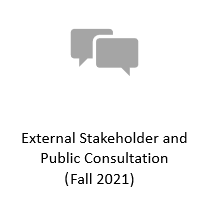 Following the review of feedback from internal stakeholders and organizations with a formal relationship with CPA, the CPA's Accreditation Panel and Standards Review Committee will be inviting external stakeholders, as well as members of the general public, to provide feedback on the proposed revisions to the Standards. This period is expected to begin in the Fall of 2021, and will include seeking feedback from groups such as:
Association of Black Psychologists-Toronto Chapter
Asian-American Psychology Association
American Psychological Association
Association of State and Provincial Psychology Boards
Canadian Provincial Association Members
Members of the General Public
If you believe that we have overlooked a group on this list, or if you have any questions about providing input on the CPA's Accreditation Standards, please contact Dr. Stewart Madon, Registrar, Accreditation at accreditation@cpa.ca.
Comment period closed on December 31, 2021.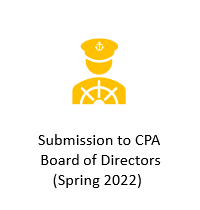 Once the public consultation process is complete, the draft Standards will be submitted to the CPA Board of Directors for discussion and approval. At this stage, the Board, as well as their committees, will have an opportunity to review the draft Standards and make any additional suggestions for changes to the Panel.