The Canadian Psychological Association (CPA) is the national association for the science, practice and education of psychology in Canada. With more than 7,000 members, affiliates and associates, the CPA is Canada's largest association for psychology.
The CPA is currently seeking: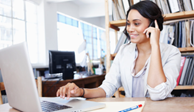 We are currently looking to fill 2 positions that could be separate, or combined, depending on the skills and experience of the incumbent – French Communications Specialist and Psynopsis Editor.
A key role within the organization, the Communications Specialist will develop, implement, and evaluate the French language communications plan for all the Association's communications efforts. Principal activities will include crafting internal and external communications that convey how the CPA supports and services members and affiliates of the Association, illustrate to the public and stakeholders how psychology contributes to society, and help to attract new members.
The CPA is looking for a Managing Editor for its flagship association publication, Psynopsis. Psynopsis is a news magazine, produced quarterly, both digitally and in print. Its four issues are themed along topics and issues current to professional, public and community interest and its readership includes psychologists, other health providers, government and other stakeholder and decision-makers with an interest in psychological research and practice.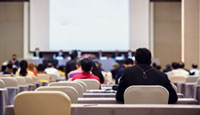 This individual will be responsible for leading a distributed team in the development and delivery of events for the CPA. This is an opportunity to envision how in-person and remote events, including the annual convention, in person workshops, forums, career fairs, and other events can be delivered to meet the varied needs of and increase the value proposition for the CPA's membership. The new landscape of blending the delivery methodology of events will allow for innovation and creativity to contribute to making the CPA a best-in-class organization for events.
As part of the management team, the Events Director will provide strategic guidance and operational planning to enhance the convention and other events to ensure that members are provided with excellent educational, engagement, and networking opportunities; grow the CPA's membership base; and augment the CPA's non-dues revenue. This is an Ottawa-based, hybrid position requiring in-office work and accommodating remote work within Ontario.
---
Please note: We thank all applicants for their interest in these positions. However, we will only contact candidates we have selected for an interview.
CPA is committed to an inclusive environment and respects candidates from all backgrounds regardless of race, gender, ethnicity, religion, age, national origin, disability, sexual orientation, or any other category protected by applicable law.