Message from CPA's President,
2021-2022: Dr. Ada L. Sinacore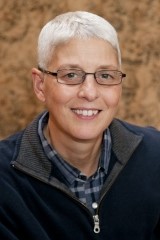 First, it is truly an honor to be the president of CPA. I hope I can steward the organization thoughtfully, with humility, integrity, and courage during this unique moment in history.
Over the past, year and a half we have been living through unprecedented times, which have resulted in many challenges globally, nationally, and locally.  The CPA has worked diligently to address the many emerging issues facing the discipline, its membership, and our communities. The strength of the CPA lies in its range of expertise as demonstrated by the diversity of its sections and the breadth of the focus of its members. Though members do not always agree on how, all the pillars (practice, education and science) are essential to meeting the mission of the organization. I plan to bring forth initiatives that will reiterate the importance of psychological science, practice and education to improving the human condition in general, and specifically human rights and social justice.
It is imperative that during these uncertain times we address inequities in society and the discipline and that our actions are guided by the principles of human rights and social justice. Goal five of the CPA's Strategic Plan explicitly states: "To be an association that promotes and models equity, diversity and inclusion (EDI) in all we do." As we have seen in this past year, the CPA, and psychology as a discipline and profession, have a great deal of work to do with regard to EDI. As an academic who has devoted her career to producing scholarship and informing teaching through the lens of social justice and diversity, I believe that any initiatives related to EDI need to be informed by the principles of human rights and social justice. In addition, to meet Goal 6 of the strategic plan: "To be an organization that is accountable to Indigenous Peoples through the CPA's response to the Truth and Reconciliation Commission of Canada Report.", an orientation to human rights and social justice is essential.  Moreover, Goals 5 and 6 need to be carefully heeded when meeting each of the other four goals to ensure that our discipline represents the diversity of the populations it serves.
Human rights and social justice require the ability to have difficult dialogue across diverse viewpoints, such that the voices of those underrepresented in the discipline are highlighted, heard, and valued. At this time in the CPA's history, it is particularly important for the organization to closely examine its organizational systems and structures, in order to meet both the TRC and EDI goals put forth in the strategic plan. In my nomination for president, I stated that my presidential goal would be to centralize human rights and social justice work, increase the visibility and role of psychological science and advocate for change at the organizational and governmental levels.  This work is already happening as the Human Rights and Social Justice (HRSJ) steering committee and its working groups create work-plans to address challenges with respect to:  a) Climate Change, b) Decolonizing and anti-Racism, c) Homelessness, Poverty and Food Insecurity, d) Societal and Sexual Violence, e) Ableism and Accessibility, and f) Immigrant, Refugee, Ethno-cultural and Racialized Peoples.   I expect that over the course of this year, the CPA, its committees and sections will lay the foundation such that EDI, TRC and HRSJ is reflected in all we do moving forward.
I intend for the CPA to continue its advocacy at the government level for populations that are underserved and for whom access to equitable and appropriate mental health care is limited or non-existent. As well, I will continue to work with the CPA to increase awareness about accessibility and inclusion for individuals with disabilities, specifically related to supporting the Accessible Canada Act and advancing Canada's Disability Action Plan. I am aware that research funding and support is essential for psychological science and that it is critical to hold government bodies accountable to increase this funding to ensure that innovative research, education and training are achievable.  As members of the profession of psychology, we are committed to moving forward ethically and in ways that are empirically grounded. I look forward to working with you to bring your strengths, and the influence of our shared pillars of science, education and practice, committees, and sections to bear upon the challenge of improving life for the least seen and heard members of our local, national and global communities.