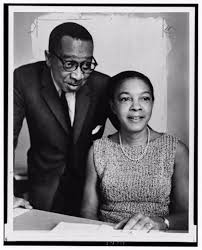 Kenneth & Mamie Phipps Clark
February is Black History Month and to celebrate and acknowledge the contributions that Black Psychologists have made to the discipline and the world, the CPA will be highlighting historically significant Black Psychologists throughout the month (#BlackHistoryMonth).
Kenneth & Mamie Phipps Clark were psychologists famous for their 'doll experiment'. Their findings, that even black children showed preference for white dolls from as early as three years old, played a role in outlawing segregation.
---