Practice Resources
For a Complete List of Publications for Sale click here.
---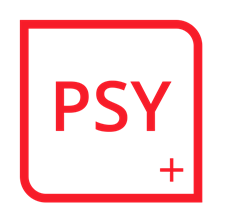 The Best Practices in Psychology Portal is a free online hub for psychologists, psychological trainees, other mental and behavioural health providers, and users of mental health services across Canada. It connects research and practice by providing the latest evidence-based resources, useful information to guide clinical practice, as well as free clinicals scales and tools that clinicians can download.  The website will help psychologists learn more about using evidence-based practice, progress monitoring in psychotherapy, clinical practice guidelines, practice research networks, and clinical tools in their work.  The website also includes videos to learn from clinicians, researchers, and students.
The Best Practices in Psychology Portal is available in English and in French. It was developed by a national team of researchers and clinicians, funded by the Social Sciences and Humanities Research Council (SSHRC), the Clinical Section of the CPA as well as the Section for Psychologists in Hospitals and Health Centres. The website was created by Drs. Martin Drapeau, Maxine Homlqvist, Annett Korner, and David Dozois with help from many other psychologists and students in psychology.
Visit https://www.mcgill.ca/psy/
---
Ken Pope
Government and Non-Government Reports
Government of Canada Report
Office of the Correctional Investigator of Canada (OCI)
Canadian Institute for Health Information (CIHI)
Psychology-Specific Reports
Canadian Psychology Associations
Council of Professional Associations of Psychologists (CPAP)
International Psychology Associations
Psychology Resource Sites
The Mental Health Promotion Unit (MHPU)

The mandate of the restructured unit is to promote and support mental health and reduce the burden of mental health problems and disorders, by contributing to the development, synthesis, dissemination and application of knowledge, and the development, implementation and evaluation of policies, programs and activities designed to promote mental health and address the needs of people with mental health problems or disorders.
Canadian Institute for Health Information (CIHI)

CIHI is an independent, pan-Canadian, not-for-profit organization working to improve the health of Canadians and the health care system by providing quality, reliable and timely health information.
Healthlinks.Net

Making the Internet a practical tool for research and collaboration within the healthcare community.
It's Your Health

A Health Canada publication that provides reliable information on a range of health-related topics.
Psych Central

Run by psychologist Dr. John Grohol, it is an information service providing an excellent selection of links under "Mental Health & Psychology Resources," "What is…?," and "Have I got…?".
Psychnet-Uk

PsychNet-UK is a privately owned web site developed to provide access to a host of sites which may be often sought by persons engaged in the mental health professions.
Applied Research Consultants (ARC)

A service organization within the Psychology Department at Southern Illinois University at Carbondale which provides professional services in applied research, evaluation, and consulting.
A New Understanding of Attention Deficit Disorder

This website offers a new perspective on this disorder, one based on current clinical and neuroscience research. It presents a model of ADD/ADHD as essentially a problem with executive functions, the management system of the brain. It describes how a child or adult with ADD/ADHD can focus very well on a few activities that intensely interest them, yet be unable to focus adequately on most other tasks of daily life. It explains how ADD/ADHD often looks like a weakness in willpower, but isn't.
Young and Healthy.Ca

The Canadian Association for Adolescent Health (CAAH) seeks to ensure that Youth receive the best possible health care and services. CAAH offers quality health information to help youth make choices and stay healthy.