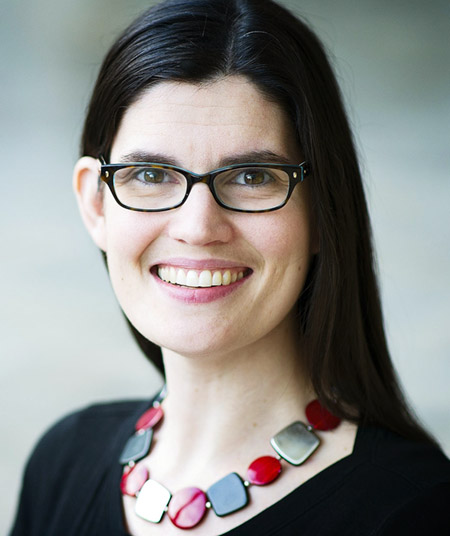 Dr. Veronica Hutchings

Dr. Reagan Gale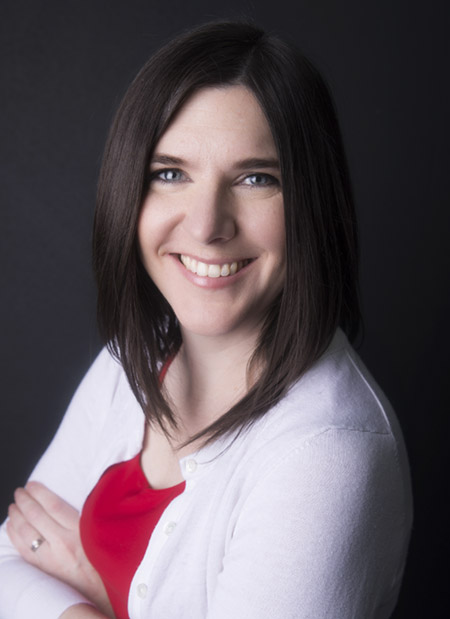 Charlene Bradford
Dr. Veronica Hutchings, Charlene Bradford, and Dr. Reagan Gale, Rural and Northern Psychology
There are unique challenges that come with living in small communities – especially those far in the north. Being a psychologist in these areas brings unique challenges as well. We spoke to Dr. Veronica Hutchings, Charlene Bradford, and Dr. Reagan Gale about their work in Yukon and Newfoundland.
About Dr. Veronica Hutchings, Charlene Bradford, and Dr. Reagan Gale
"Cops probably have it really easy in a small town.
Cop: 'can you describe who mugged you?'
Victim: 'yeah, he was about 5'10"…'
Cop: 'uh-huh'
Victim: 'he was wearing a brown coat…'
Cop: 'uh-huh'
Victim: 'and he was…Jim.'"
I'm paraphrasing a comedy sketch I once heard by a Canadian comedian on Just For Laughs. Who it was and when the routine took place have proven to be un-Googleable! I remember thinking at the time, yeah – but it must be pretty tough on the cop too. The victim knows Jim, because he knows everyone in the town, but it must be the same for the police officer, who also knows Jim. So it is with psychologists who work in rural and northern settings
Dr. Veronica Hutchings is a Psychologist at Counselling and Psychological Services at the Grenfell Campus of Memorial University on the West Coast of Newfoundland and Labrador. She is also an Associate Professor cross-appointed to the faculties of medicine and psychology. Dr. Hutchings is currently the Chair of the Rural and Northern Psychology Section of the CPA.
"Burnout is a big thing in rural areas, when you look at the dual relationships and the boundary challenges you're faced with in small communities. Imagine your waitlist is getting long, and you're in a small place where people know you're the only psychologist or maybe one of a handful. You end up with a lot of pressure – 'can you take this person on, they're really struggling, can you squeeze in one more?' Dealing with that can take a toll on you. I do all my work here on the Grenfell campus, and half the stores I go to the workers are my students. I was in Halifax ten years, and in that time I think I ran into a client only twice!"
There are other challenges to providing service in rural and remote communities, one of which – especially now during the pandemic – is internet access. Ms. Charlene Bradford is a registered psychologist – registered in Alberta, operating at a private practice in Yukon. Ms. Bradford is the President of the Psychological Society of the Yukon.
"In the Yukon we definitely have internet issues, it's a common complaint. We have really expensive internet, and in the communities more north of us it's very spotty. You really wouldn't want to do a lot of forms of therapy virtually because there's going to be a lot of lag time, or the screen is going to freeze and you'll lose someone at the wrong time. When the pandemic hit and we started to do things virtually, I was doing some training on how to provide therapy virtually and I thought – sure, that's going to work here in Whitehorse where the internet connections can handle that, but there's no way in the rural communities that I would trust the internet to be reliable.
We're lucky in Yukon that we have a really amazing airline that hits quite a few of our northern communities regularly, so there's a lot of fly-ins happening. This helps, but you also have to have clinicians who are able to travel."
Dr. Hutchings says that some communities in Labrador have the same internet issues. Both in Newfoundland and the Yukon, some small communities closed their doors entirely so there could be no fly-in psychological services. Ms. Bradford saw small communities get hit really hard with the virus which she describes as 'devastating'. The pandemic had already created a massive demand and very long wait times, and communities getting hit really hard by COVID only increased the need for psychological help.
The pandemic, and the small size of the communities where psychologists work in rural and northern settings, are just two of the ways psychologists operate differently than they do in urban areas. Dr. Reagan Gale is the Director of Psychology for the Government of Yukon. She is registered to practice in Alberta, the Northwest Territories, Nunavut, and Ontario, and is currently the vice-president of the Psychological Society of the Yukon.
"I grew up in Ontario, and one thing I'll say since coming to the north is that I've noticed the necessary emphasis on cultural safety and ways of knowing and ways of understanding for Indigenous people becomes even more crucial as you move north, and as you work in some of the smaller communities in other provinces where we see a greater proportion of First Nations, Inuit, and Metis people.
I do think there's a different skill set, a different way of being flexible in helping the people we see. I'm just traveling back through Ontario from a week doing assessments in a community where food security is a profound issue, where children are consistently hungry. While I'm sure that's the case for many in urban settings, in a small community we're talking about a cultural norm of hunger. It's not aberrant or an outlier, it's the community norm that children are hungry. It calls on us as clinicians to approach practice differently."
You may have noticed that both Ms. Bradford and Dr. Gale are 'registered to practice in Alberta', even though they both operate in Yukon. This is because Yukon is the only province or territory in Canada where psychologists have yet to have any kind of regulation. Says Dr. Gale,
"The Yukon is the last Canadian jurisdiction where anything goes with respect to professional psychological practice, in the absence of regulation."
If a psychologist in the Yukon wants to be regulated (and many do) they must do so with a provincial body outside their jurisdiction. Ms. Bradford says that while this is a partial solution, it doesn't address some fundamental issues associated with Yukon's lack of regulation.
"We do not have a regulation college of any form in the Yukon, so many of us who are practicing as psychologists have taken it upon ourselves to regulate in another jurisdiction. It's great, because we're going through the regulation process, but it's also problematic because there isn't any regulation in the Yukon which means a few things. One, the colleges we're regulated with have a limited ability to enforce anything outside their jurisdiction – which the Yukon is. And the other problem is that we do have people who are practicing as psychologists who are not actually regulated anywhere in Canada, and they can do that because it's not a restricted title here."
There are a lot of things that might happen when folks who aren't needing to adhere to particular standards of practice can call themselves psychologists. Maybe they haven't met the criteria to enter the profession in another territory. There are sensitive and important functions a psychologist performs, like diagnostic assessments. It's hard to think about what process might look like for clients, many of whom are quite vulnerable, when those are performed by someone without the proper qualifications. Dr. Gale sees this often in her job.
"In my role as the Director of Psychology for the Yukon government, I've had people call me and ask about practice opportunities in Yukon. This is often because they've failed the entrance requirements to enter the profession in another jurisdiction. Maybe they've written the EPPP (Examination for Professional Practice in Psychology) the maximum number of allotted times and have not been able to pass, so they can't access regulation in the jurisdiction in which they reside. I have also been approached by clinicians who have been disciplined by their regulator, and who might lose their right to practice as a 'psychologist' altogether. Yukon is the only spot where there is no prohibition whatsoever on that type of practice."
So how can this be fixed? And why is the Yukon the last jurisdiction in Canada to adopt regulation? Ms. Bradford says the other two territories have a system they would like to replicate in Yukon.
"The Northwest Territories and Nunavut have an agreement with the College of Alberta Psychologists who do the regulation piece for them. We would like something like that in Yukon, and there are a lot of great reasons for it. One of the big ones being that we're a small jurisdiction. Regulation really protects people. If things aren't going well with your psychologist, or something seems dodgy, there's a complaints process. With a small community you want to know that when you're making those complaints you want to know they're not going to your friend, your neighbour, someone you see at the grocery store [like Jim]. With a larger college it offers that protection for people in smaller jurisdictions like ours. This is the model we're trying to go with."
The Psychological Society of Yukon is very small, in that it consists of only twelve members – psychologists who have formed a group to collaborate and advocate for the things that are important to them. Says Dr. Gale,
"The society is committed to advocating for evidence-informed high-quality psychological services to be available to Yukoners, many of whom live in remote northern communities. I mean, Whitehorse is northern and rural for much of Canada, but we're talking about much smaller communities than Whitehorse. The other goal is to advocate for regulation. I don't want to speak for all twelve members of the society, but we are open to whatever path is going to be most sustainable for our Department of Community Services, which is the government branch that holds the responsibility. Speaking personally, I think we're too small a group to self-regulate. My personal preference would be to enter into an agreement with a southern jurisdiction. But however the government can make it happen, we want to partner with them to do it."
Ms. Bradford recalls a memorable moment in the Yukon House – yes, there are debates in the Yukon legislature that, though not well-known to the rest of Canada, can be memorable!
"The leader of the opposition was interviewing the person who's kind of supposed to be regulating psychologists. He said 'my understanding is that in the absence of regulation I can put up my own shingle that says Currie's psychological services, is that correct?' The minister in charge said 'yes, that's my understanding'."
The issue of regulation is twofold. Psychologists are regulated because it creates a standard of practice, which ensures that psychologists who are providing services to people in rural and northern communities are doing so in an evidence-based way. That they will be guided by professional standards that, at the very least, try not to harm the people with whom they are working. The second benefit of regulation is that it creates a complaints mechanism, so that people who are harmed by the services provided have a recourse, and a process to follow. Regulation can't prevent all harm, but it does provide a set of rules that minimize the potential harm. Ms. Bradford says it should be a pretty easy problem to solve.
"From our perspective, there isn't a lot of reason why this shouldn't go forward. Reagan did some consultation with legal representatives about what is the easiest way to move this along, and it really can be as simple as a memorandum of understanding with the College of Alberta Psychologists. Our understanding is this is simply an order in council from the government."
And yet, it has not yet happened. Dr. Gale explains a little more.
"The barriers are the normal barriers to the government making law. It's a small government in a small jurisdiction. The members of our society are grateful for the licensing work the government already does. This is not to criticize the important regulatory efforts that are already under way – it's just that in such a small area, the human resource capacity to add in another profession is an ask. We think it isn't a big ask, but any time you expand what a government is offering, it's a political decision. We had some success lobbying during the territorial election in the spring of 2021, and all three parties made commitments toward psychological regulation, but it was the party that had the vaguest level of commitment that ended up forming the government. But we are fortunate in that both other parties are interested, and the topic of regulation is coming up in the house."
One of the additional downstream benefits of regulation is stability. Ms. Bradford has been in the Yukon for 19 years (not all as a registered psychologist), and in that time she has seen a real change in the mental health landscape of the territory.
"People who are operating as psychologists in Yukon, who are regulated, have been here for a while. We're invested in the community, there's that continuity of services, and a relationship of trust that has a chance to build up over the years as people see the same person. In the past there was quite a bit of turnover, when you had people operating in some of these mental health positions who perhaps didn't have the same level of education or knowledge in terms of being able to cope with what's happening. They maybe didn't have the same kind of emphasis that psychology has on self-care and avoiding burnout. So I've really noticed that shift as there are now more psychologists, and people are staying, turnover is reduced and services are getting stronger."
This kind of shift to better practices, evidence-based treatment, and stability has occurred in other jurisdictions as well. Dr. Hutchings is the first psychologist ever to work in Counselling and Psychological Services at Grenfell Campus.
"Seven years ago when I came here, there was a push for my predecessor to be replaced by a psychologist because they recognized the importance of psychology. Ten years ago at this campus, there was no intake form, there was no consent process. The clinicians working there were not regulated by an official body. Now what you're seeing is a process, an informed consent procedure, and a more structured service operating in a regulated framework."
People in remote communities have different needs than those in small communities, although there are a lot of overlaps. For example, communities that have to have supplies flown in might struggle more with access to food, and that has a significant mental health impact. This means that for psychologists working in these areas, there is definitely no 'one size fits all' approach. Statisticians have argued for years of what constitutes 'rural' communities, and Dr. Hutchings tries to define what 'rural' actually means for psychologists.
"Anything that's northern is rural, but not everything that's rural is northern. And there are different levels of rurality of course. For example, Cornerbrook (population roughly 20,000), where I am, is kind of a central hub on the West Coast of Newfoundland. But for any major medical procedure you still have to drive eight hours to St. John's. It's kind of subjective, but I define rurality primarily by the size of the community, then also by how far away you are from a more 'urbanish' centre."
Or, maybe put more simply – the more rural you are, the more likely you are to know Jim.
---