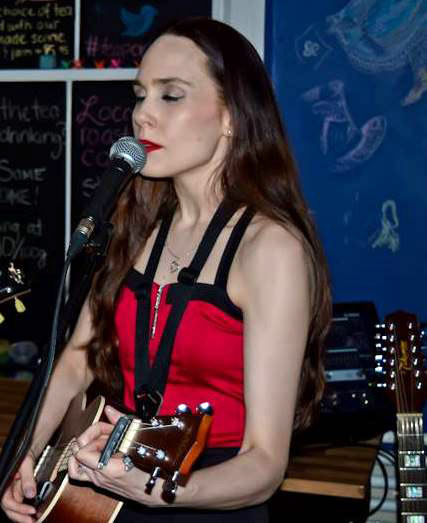 Natalie Jones
A Senior Program Evaluation Officer with the Social Sciences and Humanities Research Council (SSHRC), Dr. Natalie Jones says her colleagues and fellow researchers are the highlight of her job.
Natalie Jones
Dr. Natalie Jennifer Jones wears many hats. Singer-songwriter, perpetual learner, yoga enthusiast, cat person. Today though, we're going to talk about just one of those hats. The one she wears as a Senior Program Evaluation Officer with the Social Sciences and Humanities Research Council (SSHRC).
What this means is that she is part of a team that examines the effectiveness and the efficiency of federal granting programs. They determine whether these funding programs are achieving the goals they were designed to achieve. They go into the field to interview the recipients of those grants, they do data analysis, and a vast range of other things on any given day.
(A note for those who are looking to obtain SSHRC grants – Natalie has nothing to do with that process. So buttering her up will not help you achieve this goal. That said, if you want to ingratiate yourself to Natalie for any other reason, volunteer at a cat rescue.)
Natalie completed her PhD in Forensic Psychology at Carleton, and SSHRC was not on her radar as a career option. And while she acknowledges that the job she's currently doing is outside her area of study from a content perspective, she says,
"All of the research skills, and core analytical skills, that I developed in grad school are highly transferable to my current work environment. Everything from research design to quantitative methods, those are skills that I use every day. So there's actually a lot of overlap – it's really interesting, and I love working there."
Many of us can attest that our co-workers make all the difference in whether we like our job or dread going to work. And so it is with Natalie, whose favourite thing about SSHRC is her colleagues. Half of them work with Natural Science and Engineering Research Canada (NSERC), as theirs is a joint evaluation division with SSHRC. Many have psychology backgrounds just like she does, and many have a background in a wide variety of other scientific fields. They all work together toward a common goal.
"It's really important to have a group of colleagues that you get along with and that you respect. They're all very good at what they do – a lot of attention to detail and they care about quality. We're very like-minded in that way. I'm proud to call them my friends. We help each other out professionally, but I know they always have my back in my personal life as well."
That personal life is as busy for Natalie as her professional life. Her hobbies include: enrolling in a 16-month graduate diploma program in Public Policy and Program Evaluation, which she completed this past December. She suspects that she will still be enrolling in classes and continuing to learn well into her 80s. She's involved with cat rescue charities, and planning to get back on stage at her local cafés as a singer-songwriter. It's a safe bet that when she does, the first three or four tables will be packed with scientists and researchers from SSHRC and NSERC.  Natalie's co-workers and friends, both in the lab and out.