Member Messages

BMS is producing an ongoing series relating to COVID-19.
---
News Posts
The CPA has been continuously monitoring the evolving issues related to the COVID-19 situation in Canada and abroad, inclusive of federal and provincial government decisions taken in the service of community safety. Experts and all levels of government have warned or advised us about the greater transmission risks posed by large gatherings of people.
While we do not know for how long COVID-19 will remain a public health emergency in Canada, we do know that at this time, the Public Health Agency of Canada recommends that event organizers cancel or postpone in-person gatherings of more than 50 attendees, where proper physical distancing measures would be difficult to implement and maintain, in Canada for the next eight weeks in order to delay and reduce community transmission. Accordingly, the CPA has taken the decision to cancel our in-person 81st CPA Annual National Convention in Montreal, QC, scheduled for May 28-30, 2020, inclusive of all pre-convention workshops scheduled for May 27th. We made this decision based on the guidance and directives of experts and governments, and out of concern for the safety and well-being of our members and affiliates, attendees, staff, public and the various teams that support the annual convention. …
"Our approved sponsor Leading Edge Seminars will be doing a "virtual lunch" daily at noon for their community of mental health professionals and clients. This will begin with Lawrence Murphy (online counseling), Janina Fisher (psychotherapist, consultant), and Margaret Wehrenberg (author of books on the treatment of anxiety and depression).
To register for any of these free Virtual Lunches, follow this link."
Education & Training in Health Service Psychology – COVID-19 – Joint Statement Updated 3-19-2020
The Association of Psychology Postdoctoral and Internship Centers (APPIC), the American Psychological Association (APA), the Canadian Psychological Association (CPA) and the Association of State and Provincial Psychology Boards (ASPPB) have received questions and concerns from programs and students concerned about how COVID-19 will impact their training experiences and if it will impact their completion of degree requirements. The range of ever-changing information, sometimes conflicting, from different organizations in which psychology graduate students train throughout the U.S. and Canada has contributed to increasing anxiety. …
Click here for the full statement
---
The CPA has produced a series of Fact Sheets in response to the coronavirus pandemic:
You can find all of our "Psychology Works" Fact Sheets here
The U.S. Center for Disease Control (CDC) issued the following news release: Mental Health and Coping During COVID-19. The outbreak of coronavirus disease 2019 (COVID-19) may be stressful for people and communities. Fear and anxiety about a disease can be overwhelming and cause strong emotions in adults and children. Everyone reacts differently to stressful situations. More …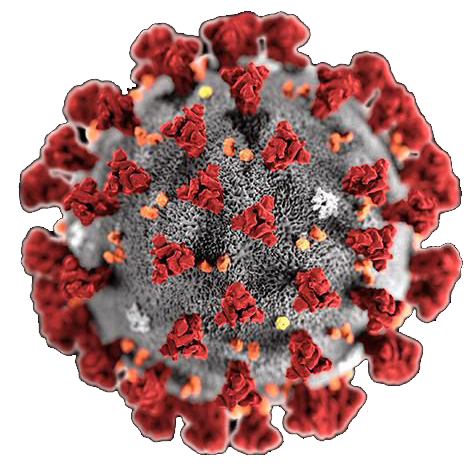 Current information about COVID-19 may be accessed from:
---
---
March 6,2020 Bulletin from CIHR
March 6, 2020
GOVERNMENT OF CANADA INVESTS $27M IN
CORONAVIRUS RESEARCH
To further contribute to global efforts to address the COVID-19 outbreak, today, the Honourable Patty Hajdu, Canada's Minister of Health, and the Honourable Navdeep Bains, Canada's Minister of Innovation, Science and Industry, announced an investment of nearly $27 million to fund coronavirus research.
Read more
Backgrounder: Read about the funded projects
Note: CIHR will be posting detailed information on the COVID-19 competition decisions next week.
---
CORONAVIRUS: CANADA'S RAPID RESPONSE
Thanks to the incredible response from the community, in less than a month, we were able to work with our international colleagues to assess the situation in China and around the world, develop a research response focused on the urgent areas of need, launch the funding opportunity, adjudicate the applications, and award funding to the successful applicants.
Read more
---
REIMBURSING NON-REFUNDABLE TRAVEL FEES DUE TO DISRUPTIONS CAUSED BY COVID-19
The three federal granting agencies can confirm that the reimbursement of non-refundable travel fees from agency funds is acceptable considering the impacts of CoVid-19. This applies to the travel of both principal investigators and research personnel.
Read more
---
LATEST INFORMATION ON THE COVID-19 OUTBREAK
The Government of Canada is updating its online information about coronavirus every day, including the latest on the spread of COVID-19, how to prepare, travel advice, and what Canada is doing to respond to the outbreak.
Read more
---