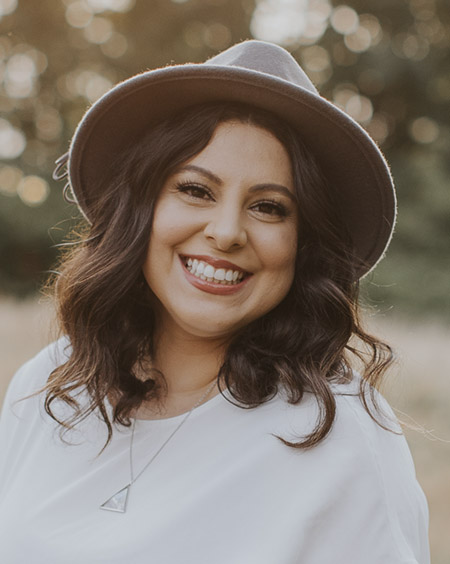 Dr. Shahnaz Winer
Dr. Shahnaz Winer, Psychology Careers and Professionals Section
One of two brand-new sections at the CPA, the Psychology Careers and Professionals Section is a place to network and collaborate for those who have a psychology degree but work in an area other than clinical practice or academia.
Psychology Careers and Professionals
In June of 2014, ISIS invaded Kurdish-held territory in Northern Iraq, capturing Samarra, Mosul, and Tikrit in quick succession. Dr. Shahnaz Winer was a young single working female teaching psychology at a Middle Eastern university in the region, the place where she was born, and her family insisted she get out. She was quickly on a plane back to Canada as Kurdistan descended into turmoil and violent bedlam.
Dr. Winer reminisces fondly about her time teaching in Iraq, and says it was one of the best times she's had in her career. She is obviously very sad about the fact that this chapter had to end, and especially sad about how it ended, but she didn't stay down for long. She began a string of jobs dedicated to the one thing that has driven her throughout her career - the application of psychological science and knowledge to enhancing the everyday lives of…well…everybody! Through a series of jobs, in and out of academia, she ended up starting her own business. And it was as the owner of that business that she presented to students at last year's CPA Career Fair.
Some of the most well-attended and highly-anticipated events at the CPA are the Career Fairs we have held the last few years. At these events, students have an opportunity to learn about various career paths and positions for psychology graduates outside of the health services delivery and academic settings. They  were able to meet with individuals in those positions to explore the vast job possibilities available to someone with a psychology degree.
People like Sophie Kenny, who works with eye capture technology at VPixx Technologies. Or Anne-Marie Côté who coordinates virtual field trips for students in remote northern Indigenous communities with TakingITGlobal. Or even our own Deputy CEO Lisa Votta-Bleeker, whose work at the CPA certainly falls outside the realms of academia and clinical practice.
These events allow students, professionals, and other interested individuals to network with one another in a setting designed to expand the options available to psychology graduates and, indeed, to all those interested in a less conventional career path. But what if those like-minded people could network with one another year-round, instead of a few times a year at these one-off events? That was the thinking behind the creation of the new Psychology Careers and Professionals Section at the CPA.
Dr. Winer has partnered with Dr. Votta-Bleeker to launch this section. Dr. Winer has a PhD in Cognitive Neuroscience from the University of Waterloo and is one of the people in psychology who took that non-traditional career path. The business she created, Vibrant Minds, is an online education platform where Dr. Winer takes principles of psychology and combines them with other interests. She creates digital products that help people plan, set, and achieve their career and life goals.
"The one thing that I love is that I'm able to reach an international audience of students with this. I can connect to so many different people, and to help them apply what psychology teaches us and what academic research has discovered."
Dr. Winer did spend some time in a traditional academic role, as a professor. She says that when she taught, she noticed the students gravitated much more toward one particular type of lesson.
"The sections students were really excited about were the ones where they could apply what they were learning to their own lives. For example, if we were learning about memory, we would do an entire section about applying the knowledge so they could study better and remember things for tests more effectively. So it was that application that got me really excited, and I felt like that was something that was largely missing between traditional psychology and all the other professions and fields. That bridge between the academic side and then reaching everyone else with that information."
When this new Careers and Professionals Section starts filling out its membership, most of those members will be people who bridge that gap. They are the people who take psychological science and principles and apply them to every conceivable industry across Canada. They're the ones making air travel safer, workplaces more inclusive, and creating high-performance buildings that minimize environmental impact. Having this new place to collaborate will bring all those diverse people together.
"This section was really inspired by the need to provide a home for those of us who, like me, have psychology backgrounds but didn't follow a traditional path. I became a member of the CPA when I was a student, but when I left academia, I left the CPA because I thought there was nothing there for me any more. And it was actually very lonely! It had been wonderful to have that kind of community, the support, and the resources that the CPA offers. So when I was approached with this idea of a new section geared specifically toward those interested in fields outside the typical psychology fields, it sparked my interest right away!"
The Psychology Careers and Professionals Section is at the stage right now where the section has been approved, and their next task is to recruit the founding members. With 90 new members in only the first few weeks of registration, the section is off to a sprightly start. Dr. Winer has a vision for who she hopes those initial members might be, including a diverse mix of established professionals, those early in their careers, as well as students.
"We want to create a welcoming space for students who are exploring their options. This is such an important group to me because I feel like I was very privileged. When I was in grad school completing my PhD, for the first year or so all the information provided to me, all the workshops and seminars and career fairs, were all geared toward the steps to take to get into academia, or the steps to get into clinical practice. I wasn't sure at that time what I wanted to do, but I wanted to know what options there were.
My supervisor, Dr. Myra Fernandes, really thought we should explore all the options available to us. So within our own lab, she created a seminar series where she would bring in different speakers. For example, someone with a psychology background who was working for the pharmaceutical company Eli Lilly came to speak with us. The exposure to these other options inspired me and gave me a lot more knowledge, but my friends who were in grad school at the time weren't being exposed to this or given this other information."
Some of the other people who have expressed interest in the section are professionals interested in networking with each other, those keen to mentor students, along with those who have gone the academic or clinical route but who have other interests. Others are doing something many psychology grads do, like research, but they're doing it in a hospital, government, private sector, or start-up setting instead of a university and, as such, don't feel as connected to the traditional academic side of things. Says Dr. Winer,
"There are many individuals who fall into the in-between, and that's the great thing about this wide spectrum. We're welcoming anyone from anywhere who wants to join and connect with this group of people who have a variety of interests."
Dr. Winer felt lucky and grateful to have had those experiences in grad school, and to have taken a non-traditional career path as a result. In addition to serving as Dean of Social Sciences and a variety of teaching jobs and her current business, she spent some time as a curriculum developer and educator, the principal of a coding school for youth, as well as a facilitator and coordinator for the Memory and Aging Program at a group of senior homes across Ontario.
It's experiences like these that Dr. Winer wants to share with the other members of the new section – with the like-minded individuals who have chosen a different career path, and with the students who could benefit greatly from being exposed to these options they might not otherwise see. The idea is one big, long, ever-evolving and ever-growing career fair. One that creates a home for psychology graduates who might otherwise feel like they are on an island, and one that runs, collaborates and networks not just for 48 hours at a time, but 365 days a year.
---