La psychologie est un domaine très vaste; ancrée dans la science, elle cherche à comprendre nos sentiments, nos pensées et nos actions. Certains professionnels de la psychologie développent et testent des théories par le truchement de la recherche fondamentale, tandis que d'autres aident les individus, les organisations et les collectivités à mieux fonctionner. D'autres encore sont à la fois des chercheurs et des praticiens.
Chaque année, en février, on célèbre le Mois de la psychologie pour souligner la contribution de la psychologie au Canada et expliquer aux Canadiens comment la psychologie aide les gens à vivre une vie saine et heureuse, aide les collectivités à s'épanouir, aide les employeurs à créer des milieux de travail efficaces, et aide les gouvernements à élaborer de bonnes politiques.
Vous voulez vous impliquer?
Prenez part à la conversation en ligne!
Suivez le fil d'actualités @CPA_SCP ou « aimez-nous » sur Facebook, et partagez nos faits de psychologie avec vos amis et vos abonnés.
Download our poster for your office or for use in your Psychology Month activities.
Parlez-nous de votre travail en psychologie ou dîtes-nous comment la psychologie vous a aidé avec le mot-clic #moisdelapsychologie.
Organisez un événement ou participez à une activité!
Demandez à votre bibliothèque locale de proposer des livres sur la psychologie pendant tout le mois.
Organisez une conférence ou un atelier.
Rencontrez vos élus!
Appelez votre bureau de circonscription et organisez une rencontre avec votre député.
Profils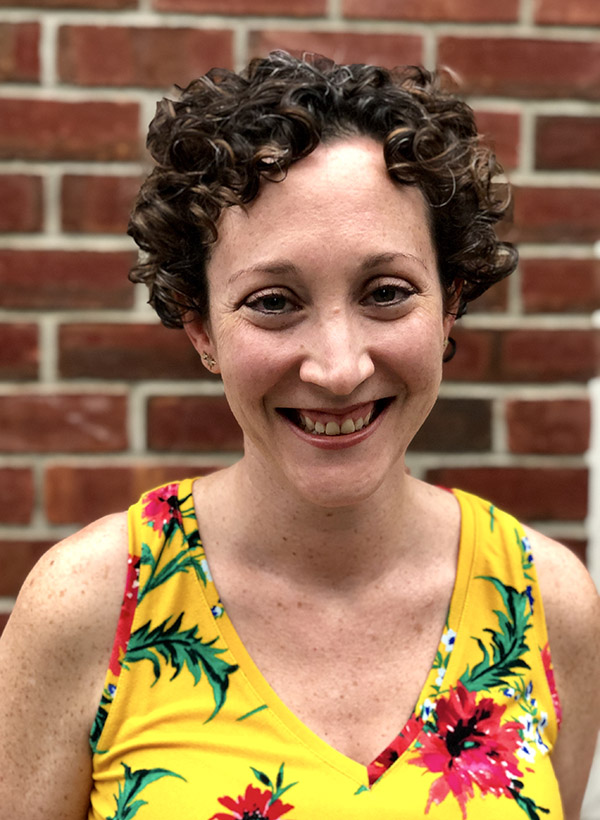 Jenn Richler
Dr. Jenn Richler has always been deeply passionate about championing the work of others. Jenn has a PhD in Cognitive Psychology and is putting it to use as a senior editor at two scientific journals –
Nature Climate Change
and
Nature Energy
.
Jenn Richler
The January issue of Nature Climate Change has papers on changing bird migrations, projections of lemur habitats in the Malagasy rainforest, climate change detection in daily weather, and the risk of breadbasket failures. It's a publication that brings together a number of disparate disciplines from every corner of the world in a common cause – tackling climate change. One of the people responsible for this publication is Jenn Richler, PhD Cognitive Psychology, Vanderbilt 2010.
Jenn works at Nature Research, where she is a Senior Editor at Nature Climate Change and also another research journal, Nature Energy. She evaluates, selects, and oversees peer review of scientific manuscripts from across the behavioral and social sciences, including psychology, sociology, behavioral economics, political science, human geography, and communications. In addition, she commissions, edits, and writes non-primary research content like Reviews, Comments, Research Highlights and Editorials. It's a job perfectly suited to a psychologist, and Jenn says,
"A key part of my job is evaluating scientific manuscripts from across social science disciplines. Although I handle manuscripts outside of psychology, training in scientific thinking and research design applies broadly across the fields I cover. We also get very 'hands on' with papers that are ultimately published, and so the experience I have writing manuscripts and presenting data is very valuable. Finally, being in academic publishing means that I rely a lot on what I learned about publishing and peer-review when I published my own papers in graduate school and during my post-doc. Those experiences were critical to shaping my ideas about what makes peer-review work well, what the problems are, and how we might develop innovative solutions."
One of the highlights for Jenn is the intellectual side of the job –justifying editorial decisions requires balancing a lot of different factors, as few decisions are easy. It's intellectually stimulating to craft arguments about each manuscript, and then discuss them with colleagues. This is the part of Jenn's work that takes place behind the scenes, but is of crucial importance to the final product. Jenn says that, and highlighting the work of others, give her the deepest satisfaction.
"I always liked research, but I was never deeply passionate about any one research topic - I never wanted to have to convince anyone that my research was interesting. I get much more satisfaction from getting a bird's eye view of a lot of different fields, inviting experts to write about important topics, championing the work of others, and helping authors make their work as strong and impactful as it can be. I feel that I am truly providing a service to my authors, and take a lot of pride in that."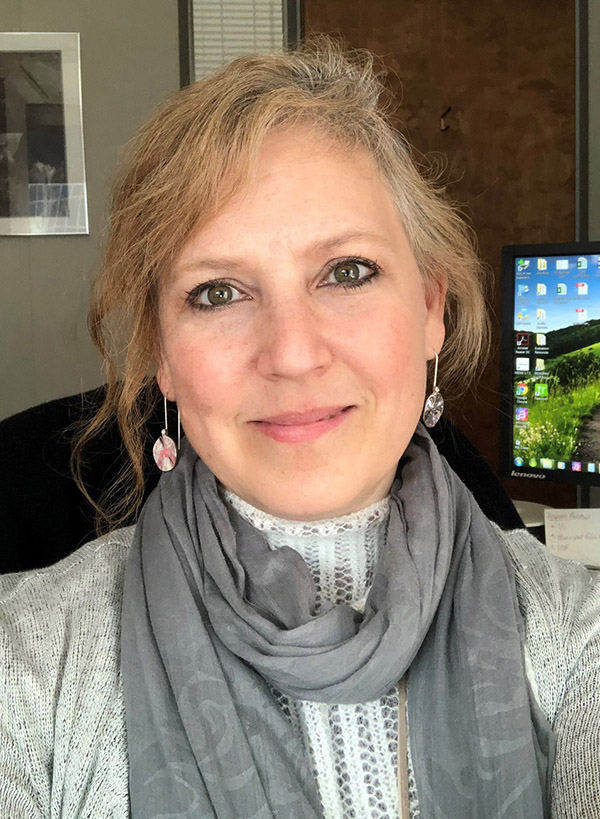 Sandra Meeres
Sandra works for the provincial government in Saskatchewan. She is the Manager of Planning, Evaluation and Improvement in the aptly-titled Office of Corporate Planning Evaluation and Improvement.
Sandra Meeres
In 1994, Sandra Meeres graduated from the University of Saskatchewan with a Masters in Applied Social Psychology. Sandra is also a Credentialed Evaluator through the Canadian Evaluation Society. She achieved the designation in 2017. Today, she remains in Saskatchewan working for the provincial government. Sandra is the Manager of Planning, Evaluation and Improvement in the aptly titled office of Corporate Planning Evaluation and Improvement. She conducts needs assessments, program development and design, program review, and evaluations in human services. Her current work focuses on justice, corrections, and policing. Sandra says,
"All aspects of my formal psychology training have helped in my current role - especially the internship and practicum placements that were part of my graduate program. I have also relied on ongoing professional development to ensure I stay up to date with current practices and trends. I have been working in my field since I graduated – more than 25 years - and I have enjoyed every minute of it.  I get to work with a variety of people in many different roles throughout the organization, and also with stakeholders from other ministries and external service providers.
It's very fulfilling working with key stakeholders - gaining insights by interacting with everyone from clients and participants to program managers and leaders. My work is very satisfying because I know it is helping to provide decision makers with the essential information they need. It guides them to see what aspects of programs and services are working well, and where there are gaps or areas that could be strengthened or improved."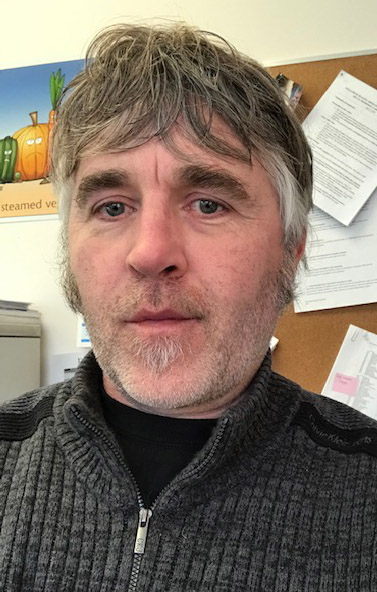 Troy Forcier
Troy has worked in Child and Youth Mental Health for years, since graduating with an M.Ed. in Education Counselling Psychology. He is the Director of Operations for the Ministry of Child and Family Development (MCFD) in Williams Lake, B.C.
Troy Forcier
You might expect someone with an M.Ed. in Education Counselling Psychology to work as a Child and Youth Mental Health clinician, or some such thing. And Troy Forcier did, for several years after graduating from UNBC. From there, he moved on to a job as a clinical supervisor, before taking on his current endeavour.
Troy is the Director of Operations for the Ministry of Child and Family Development (MCFD) in Williams Lake, British Columbia. The MCFD is, among other things, the main child protection service for the province. They also do a lot of preventative work (family support, parent psychoeducation groups, Child and Youth with Special Needs support). Troy manages contracts, HR, resources and guardianship, facilities, child and youth mental health for the region, and community relations.
After spending many years dealing one-on-one with children and families, Troy embraces the more bureaucratic nature of his new position. There are two things, above all others, that make this job pleasurable for Troy. One is working with people – something he has always done, but it is now in a different context. The other is making change – specifically, changes he can help create at his own specific bureaucratic level.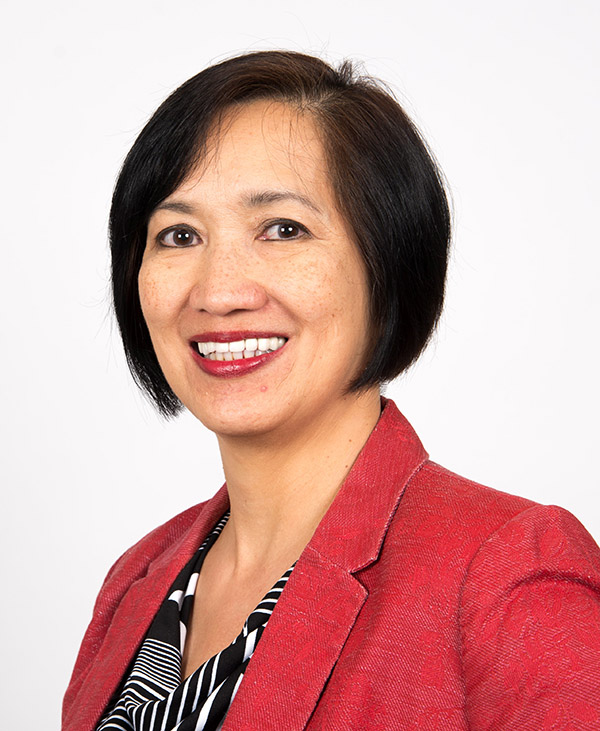 Evangeline Danseco
Dr. Evangeline Danseco loves that her job has an impact on improving mental health services and addressing system-level issues. Evangeline is the Performance Measurement Coach at the Ontario Centre of Excellence for Child and Youth Mental Health.
Evangeline Danseco
A position that gives you the opportunity to have an impact on improving mental health services and addressing system-level issues would be desirable for many PhD graduates in Applied Developmental Psychology. Evangeline Danseco earned that degree from the University of Maryland Baltimore County in 1997, and now does just that.
Her psychological training has prepared her with a knowledge of research and evaluation methods (both qualitative and quantitative) as well as of child, youth and adult development, and with skills in critical thinking and writing. These body of knowledge and skills plus a thirst for ongoing learning and a desire to bridge the gap between research and practice, have served her, and Ontario, well.
Evangeline is the Performance Measurement Coach at the Ontario Centre of Excellence for Child and Youth Mental Health. There, she leads the development and implementation of various initiatives taking place in Ontario's child and youth mental health sector focusing on performance measurement and/or system planning. The province of Ontario recently developed new quality standards in regard to youth and family engagement, and it is Evangeline who has led the evaluation of those standards.
Evangeline consults with and advises key stakeholders such as Ministry partners, expert panels, advisory groups, and lead agencies. She also collaborates with youth and family members on provincial initiatives. Her position has an impact, addresses important issues, and is a terrific example of knowledge mobilization in action.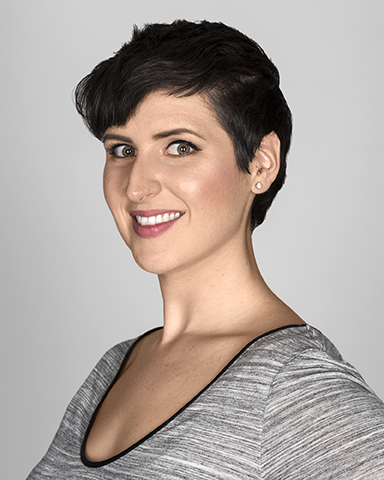 Natalie Therrien Normand
Natalie is a Program Manager at the provincial team that oversees grants made by the Ontario Trillium Foundation. Her current work is informed enormously by her studies in psychology and experience as a TA.
About Natalie Therrien Normand
Natalie Therrien Normand
My name is Natalie Therrien Normand, and I'm a Program Manager at the provincial team that oversees grants made by the Ontario Trillium Foundation (OTF), an agency of the government of Ontario. I have my MA in Experimental and Applied Psychology from the University of Regina. I received it in 2013, but so much of what I did at university I am still doing today.
I help people apply for grants by delivering presentations (like the courses I used to guest lecture in as a TA) and doing one-on-one coaching (like office hours), I assess grant applications when they come in (like scoring papers and exams as a TA), and monitor grants that are funded (which works a lot like monitoring all the work happening in my old labs). I also work on OTF's volunteer education initiatives to train our volunteers to meet corporate goals. This means a lot of juggling, like in my academia days.
Studying psychology has helped me in a myriad of ways. First are the obvious project management skills I learned in my graduate level studies, which apply to managing grants. Juggling multiple projects and deadlines is essential to my work, and indeed my career. But beyond that, learnings about human behaviour and the mind keep popping up, whether it's communication skills, the team-forming framework I learned in, literally, one sports psychology class that comes up over and over again. People think you have crazy ninja human behaviour skills, but it's things anyone can learn in basic psychology courses (which is what I tell them!). What may be most important are my critical thinking skills, and being adaptable in a field where feedback and constructive criticism are constant. We all know from our training that the constant cycle of producing work, receiving feedback, and working to improve that work is how you grow, or how a project/paper gets better.
I love that I get to work with people. I love that I get to apply my skills in an unexpected way. I work with people with super varied educational and professional backgrounds but I don't think anyone expects to have someone with an advanced degree in Psychology among them. The assumption is that this would mean I'd be a clinician or a counsellor. And as I mentioned above, even the basic principles of an education in psychology come up in the every day working world.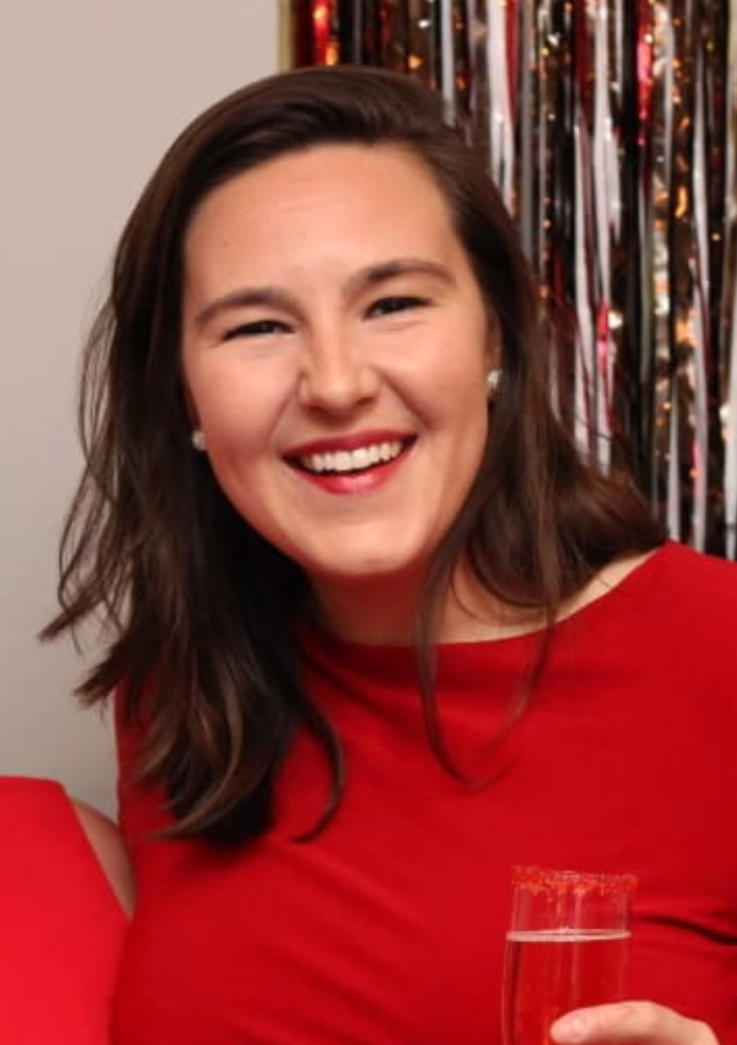 Christina Bilczuk
Christina has achieved a remarkable work-life balance thanks to her background in psychology. She works from all over Canada, from home and from the office on her own schedule, as an Account Executive for McCabe Promotional Advertising.
Christina Bilczuk
One of the things a person might learn in university, if they're lucky, is the ever-elusive work-life balance. In Louisiana, while pursuing her undergraduate degree, Christina Bilczuk managed to balance her studies with the rigour of playing Division I NCAA soccer. After completing her Masters in Social Psychology at Carleton University, Christina moved on to a job as an Account Executive with McCabe Promotional Advertising, but of course had to maintain her soccer bona fides with her beer league team the Goaldiggers.
Work-life balance is easier when you're not stuck behind a computer all day. Working from home when you want, traveling as often as you like, in a relaxed atmosphere in an ever-challenging career. Such is the case for Christina at McCabe.
At the moment her work is taking place largely in and around Ottawa, where she is working with the Air Cadets (specifically the 51 Air Cadet Squadron, based out of the Canadian Aviation and Space Museum) on some fun apparel items. She's doing the same with Camp Fortune, a ski hill located just across the Ontario-Quebec border in Chelsea. Ottawa kids planning to become fighter pilots, or those training to one day compete in the Olympic giant slalom, might soon do so in clothes provided by McCabe.
Christina works directly with clients who need promotional products (anything with their branding on it). Her role requires a lot of person-to-person contact. Some interactions are great, others not so good, but all her interactions are informed and assisted by her training in psychology. Christina says:
"My experience within psychology allows me to take a step back and think about things from [the client's] point of view (but that also comes from my own struggles while in school, and being able to relate to others experiencing a difficult time). Of course, time management, being able to respond positively to constructive criticism, research skills - there are endless ways in which my education has aided in pretty much every aspect of my life."
Christina showcases artwork, provides product suggestions and pricing, and she pushes sales through to completion & delivery. She can do all of this from home, while traveling, or in person all over Canada. It's a role that suits her well, and her background in psychology is what made it such a good fit.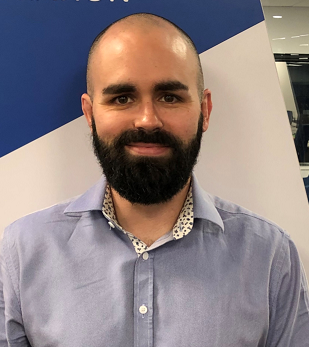 Marc-André Lafrenière
Director of People Analytics for the National Bank of Canada, Marc-André coaches a team of data scientists, combining scientific rigor and creativity with practical considerations. His team, he says, is "at the forefront of innovation".
About Marc-André Lafrenière
Marc-André Lafrenière
One could make the case that every psychologist specializes in "Advanced People Analytics", depending on how one defines such a term. For Marc-André Larfrenière, "Advanced People Analytics" is exactly what he does. That's his job title with the National Bank of Canada. People analytics helps business leaders unlock the power of data to improve the way organizations identify, attract, develop and retain employees
As Director of Advanced People Analytics, Marc-André develops a people analytics vision and a roadmap that are aligned to business priorities. He leads, motivates, and coaches a team of data scientists as they implement methodologies and governance processes to address business needs. Marc-André and his team combine scientific rigor and creativity with practical considerations. In his role, Marc-André is able to provide leadership, subject matter expertise and business insight on all sorts of people analytics projects, including turnover prediction, pay equity analysis, psychometric testing, natural language understanding, and employee engagement analysis.
Marc-André says his PhD in Social Psychology from UQAM has served him very well in his professional career:
"Knowledge of social and IO psychology helps me bridge the gap between business needs and data science. It allows me to ensure that analytics projects are aligned to clearly address business issues. Also, my background in social psychology aided me play a key role as an analytics translator across multiple projects.  Furthermore, scientific knowledge that I acquired during my studies and maintained afterward allows me to play a role as a subject matter expert on several subjects (e.g., employee engagement, compensation programs, psychometrics assessment, etc.). Finally, both my expertise in research methods and statistics eased my transition toward data science and allowed me to champion the scientific method and ethical principles inside the organization."
Marc-André works in a multidisciplinary team, and his particular discipline is well-suited to people analytics. He likes that his team has a direct and clear impact on the business, and helps with HR transformation through technology and data. His is more than just a data translator role, he and his team are, as he says, "at the forefront of innovation".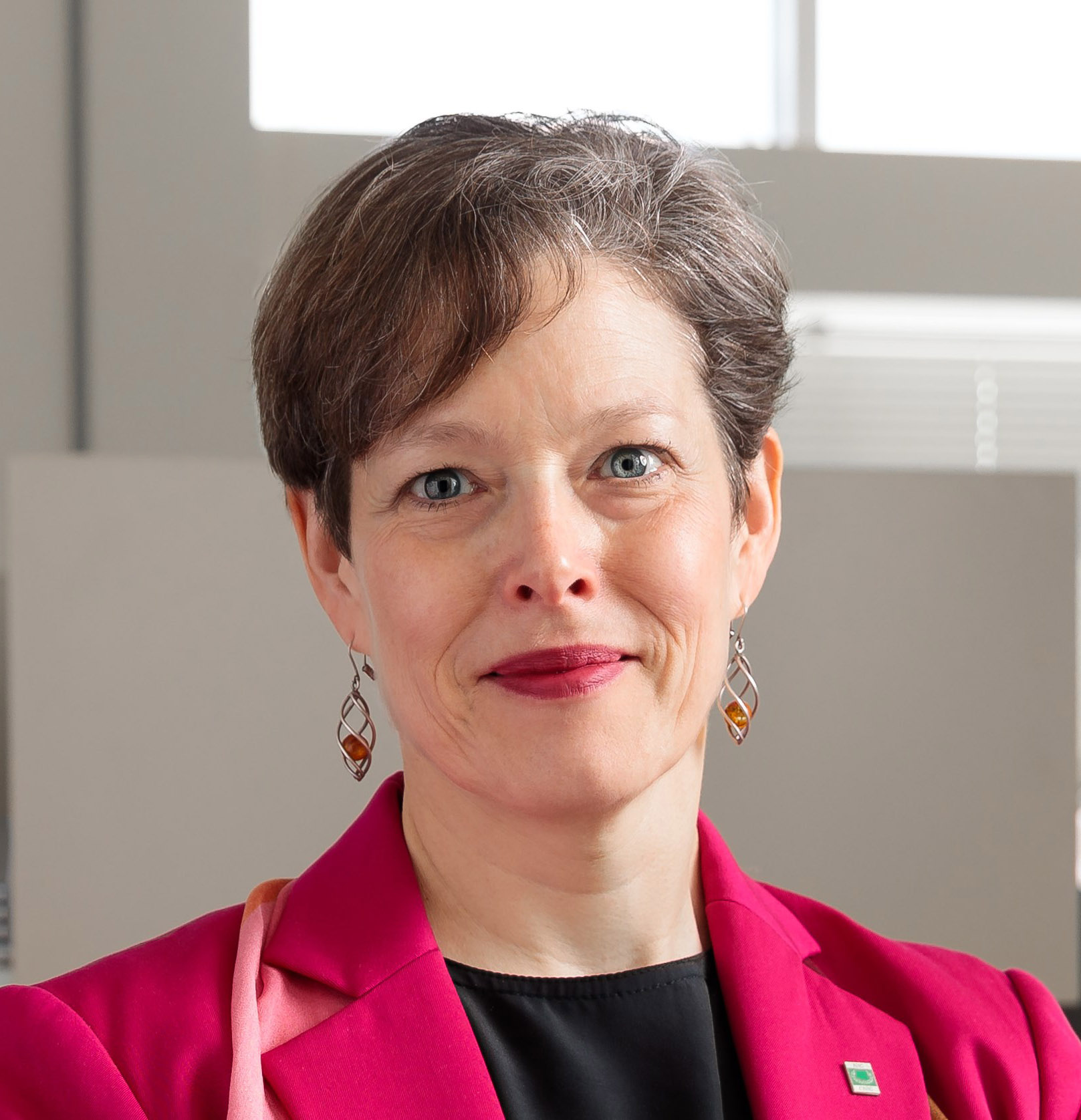 Jennifer Veitch
From her very first introductory psychology class, Jennifer Veitch knew she wanted to get into environmental psychology. Many classes, years, and a PhD later, Jennifer is living her dream as a Principal Research Officer at the National Research Council of Canada.
Jennifer Veitch
Sometimes, a career path can be determined very early on, whether you know it or not. Such was the case when Jennifer Veitch became excited about environmental psychology in her very first introductory psychology course. She later volunteered in that prof's lab where she learned practical data collection skills that she still uses today. A few years later, she was graduating from the University of Victoria with a PhD in Environmental Psychology.
To this day, the research Jennifer does is reflective of what she learned in those first intro psych classes, and from that professor. The big difference, in research terms, is the setting. She is a full-time psychological scientist in an interdisciplinary research setting, and uses her psychology skills to study how people relate to their physical surroundings.
Jennifer is a Principal Research Officer at the National Research Council of Canada, where she is responsible for the initiation (including obtaining internal and external funding), management, and conduct of research on the effects of the physical environment on occupants' behaviour and well-being, and for disseminating the resulting knowledge through pertinent industry and research channels. That means that she publishes papers in journals, but also contributes to national and international standards and recommendations by participating in organizations like the International Commission on Illumination. For example, she leads a project that is conducting a systematic review of the literature on the effects of daytime light exposure on cognition, well-being, and physiology; she also is an active contributor to both North American and international recommendations for lighting that will be based on that literature.
Jennifer says,
"The research I do today is a direct extension of things I learned [in that lab, from that professor] - but now I can study more complex problems with my engineering, physics, and architectural colleagues, and I have routes through which to influence decision-makers to apply what we learn."
Passez le mot!
Téléchargez nos fiches d'information pour en savoir plus sur la psychologie et sur son efficacité, et partagez-les avec vos amis et votre famille.
Écrivez une lettre d'opinion sur la valeur de la psychologie dans votre journal local.
Talk to the media about your work.
Have your organization sponsor a public service announcement on the radio or television about Psychology Month.