Psychology Month 2022 Profiles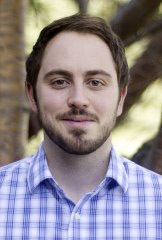 Dr. Joshua Bourdage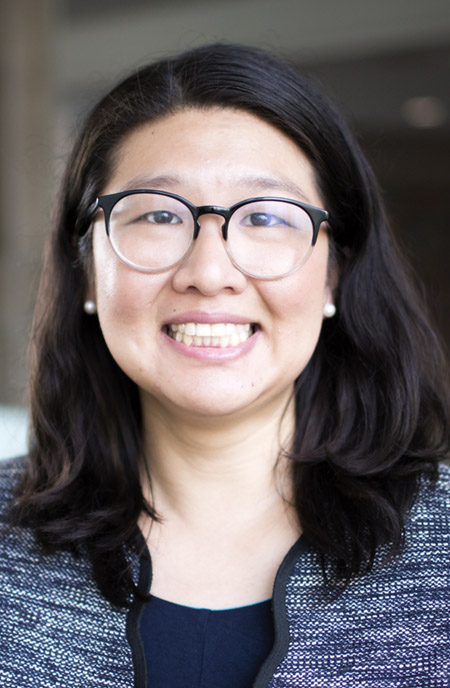 Dr. Winny Shen
Dr. Joshua Bourdage and Dr. Winny Shen, Industrial Organizational Psychology
Industrial/Organizational psychology is the study of psychology in the workplace. We spoke to Dr. Joshua Bourdage and Dr. Winny Shen about workplace culture, organizational structure, and the vast variety of work I/O psychologists do.
About Dr. Joshua Bourdage and Dr. Winny Shen
Industrial Organizational Psychology
When I was in high school, I went for a job interview after responding to an ad I had seen in the newspaper. I was hired on the spot and immediately onboarded, working my first shift an hour later without fully understanding what the job entailed. The very first thing they had me do was stand in a circle with my new co-workers, arms around each others' shoulders, while they turned off all the lights and played 'Eye of the Tiger' in its entirety. Then, presumably adequately motivated, we were sent off – to sell Meat Of The Month subscriptions door-to-door. I learned that this was the process every single day. 'Eye of the Tiger'. Every single day. I walked home midway through that first shift and never returned.
It was the 90s – you can tell, perhaps, because job ads still came in the newspaper, and people still thought 'Eye of the Tiger' was the ultimate pump-up song because Jurassic 5 had yet to release 'Jayou'. It was also before Industrial/Organizational (I/O) psychology became more formalized in Canada. Dr. Joshua Bourdage is an associate professor at the University of Calgary, and the current chair of the Canadian Society for Industrial and Organizational Psychology (CSIOP), the CPA Section for Industrial/Organizational psychology. The discipline dates back many decades, the section was founded in the mid-70s, and Dr. Bourdage says the discipline really took hold in Canada in the early-90s.
"A lot of it traces back to the idea of scientific management and Frederick Taylor [an American mechanical engineer who was known for improving industrial efficiency around the turn of the 20th century] and how we can optimize people and tasks to be done in the most efficient way possible. So a lot of our early work was around selection, assessment, sorting, and increasing productivity. Then we adapted, alongside the rest of psychology, with things like the human relations movement – the idea that people have feelings and emotions and internal states. We then started to think about things like whether happy workers are productive workers, or what are the things that actually motivate people beyond just carrot-and-stick – intrinsic and extrinsic motivations, and that sort of thing. That's where we branch more into the studies of leadership, and change, and politics and so on."
Dr. Winny Shen is an I/O psychologist working at York University in the Schulich School of Business. She is the Past Chair of CSIOP, and her studies deal with diversity and inclusion, leadership, and worker well-being. She points to the first two World Wars (to date, the only two World Wars…) as the moment when I/O psychology was really created as a formal discipline.
"The desire to apply psychology to solve practical problems has been around from the very beginning. One of the catalysts for the growth of I/O psychology as a discipline was the two World Wars. The military and also the government realized they had a massive number of people with a ton of jobs that needed filling, and they didn't actually know what was the best way to allocate people to the right job, to make sure we're making the most of the people that are in these important military positions. That became the basis of a lot of I/O psychology – assessments, intelligence testing, personality assessment, and job analysis. After the wars, there was a recognition that a lot of these processes and skills could be applied to private organizations and industries, and there were all these people who had been trained in doing it as part of the war effort, so it grew from there."
Put very simply, I/O psychology is the study of psychology in the workplace. Put a little less simply, it's the application of psychological principles to study the world of work – workers in the context of teams, in the context of the organization as a whole. It's a field interested in work at multiple levels and in multiple perspectives. This means that I/O has a vey broad range of perspectives and specialities. Dr. Shen explains,
"You can find us in a wide array of places. Some folks are academics like me and Josh. We do a lot of the research in terms of understanding workers' experiences and organizational phenomena. You can also find I/O psychologists in a lot of applied settings. We're typically trained as scientist-practitioners so we do both. We might work for an organization – for example, making sure their hiring processes are scientifically supported, or maybe helping with their training in terms of making sure their employees have the knowledge and skills required to succeed in their jobs. It could also involve issues of motivation, or climate – some of those softer-side things that make sure workers have positive experiences on the job and that they have a good relationship with their co-workers and the organization as a whole. We can also be coaches. We can work in analytics. Some work in very specific fields – for example, there are a large number of I/O psychologists working in health care right now. A lot of us work in collaboration with educational psychologists around issues like credentialling and licensure. Once you know where to look, you can find us in a ton of places!"
A previous Chair of CSIOP is one of the I/O psychologists contributing to understanding workplace issues in health care, where collaboration with many other psychological disciplines is very much a part of the job description. Dr. Bourdage explains a little more.
"One of our previous chairs, Dr. Tom O'Neill, does work with teams in a healthcare settings. Specifically, he works with resuscitation teams to maximize their performance. A human factors person, like an environmental psychologist, might look at the layout of the room and the equipment in it to see how it influences the work, whether some of it impedes people. Whereas Tom is looking more at communication, conflict, those sorts of things."
When I first started working in radio, my job was as a producer for a show called Sentimental Journey on the local Oldies station. The host of the show would record his show on a reel-to-reel machine, then provide a list of the songs he had mentioned in the show. Some were on CD, some on the computer, and some on vinyl. I would have to make sure that there were 60 minutes of music and talk in any given hour – but the host was less concerned. Sometimes an 'hour' contained 35 minutes worth of music and talk, other times 85 minutes. I am likely the last person in radio – at least in Ottawa – who actually played music from a turntable on the air, and who had to splice reel-to-reel with a razor blade and scotch tape. I tried to teach the host how to use the computerized 'voice tracking' software, which involved booting up the program, then pressing the space bar to record and pressing it again to stop recording. I could really have used an I/O psychologist to help me convince him that pressing a space bar did not make one a 'computer geek', and that technology sometimes helps and makes things easier!
Technology, and its rapid advancement in the workplace, has been a big topic of discussion for I/O psychologists over the past ten plus years, but Dr. Bourdage says that it is just one small part of the work and research being done into workplace culture and enhancement.
"It's extremely broad – the types of work that were presented even just last year at the CPA convention were very diverse. We had presentations about personnel selection – how do we enhance hiring and recruit the right people to apply for a job? How do personality and different situational elements like leadership impact employee attitudes and behaviours? We also covered more current and urgent topics like gender and diversity in the workplace, and the use of technology in the workplace. And there are a lot of people rising to the challenge of understanding how work and the practices we engage in are changing because of COVID. How do we still foster good team dynamics through the move to remote work? How do people cope with remote work productively? And of course we have a lot of people interested in mental health. We have members who work with healthcare workers to get a better understanding of burnout and stress, and their impact in the workplace. How can we intervene to help workers and organizations in that realm?"
When I was in college, I had my first taste of virtual work. I got hired by a promotional company, and after the first interview I never again saw a single one of my co-workers. I would get a phone call telling me where the 'product' was. (I always joked with the voice on the phone about the dangers of talking about 'product' on a cell phone, but I don't think he ever understood what I was getting at.) I would then show up to the address provided, where there was a big truck. I'd get in, see what the 'product' was, and then spend the day offering free samples of the new Dempster's bread at a local grocery store, or Dasani water at a gym, or Miller Genuine Draft at a bar. Okay, this is not 'virtual work' as such – just work without any co-workers!
There has got to be a study in motivation around a setup like this. There was absolutely no way to know for sure how well I had done my job – or, in many cases, whether I had done it at all! I also had no contact with co-workers, so I had no frame of reference to know whether they were doing their jobs to the absolute best of their abilities, or whether they were taking that extra case of Corn Nuts they hadn't distributed home at the end of the day to share with a bunch of equally poor and starving college roommates. As with all virtual work, there is probably some good and some bad, as Dr. Shen maintains.
"This large-scale move to virtual work is complicated! There might be some good things, like a more objective evaluation of employees' work as you see the work sort of divorced from the person doing it. But there are also negatives, like managers feeling like they don't have control anymore because they can't physically see people working. Additionally, the lines between what is work and what is private are issues that companies are trying to manage because it hasn't really been as big of an issue in the past."
Dr. Bourdage says that while this move to virtual work and the embrace of new technologies has been a major shift – both in the workforce and for psychologists – the expertise of I/O psychologists provided the groundwork for an easier transition to this new reality.
"We had already seen a move toward new technology, whether that's machine learning or AI, in a decision-making capacity or hiring or moving toward more virtual work. In some ways COVID has just accelerated certain things, the same way it has accelerated or highlighted certain inequities – like who is more likely to be bearing the brunt of childcare responsibilities, for example. A lot of the work and research we've been doing for decades does inform some of these things – we're lucky to have expertise on things like mental health and stigma in the workplace, workplace safety, selection, hiring, and recruitment. So we already have this expertise and it's just sort of shifted to this new application, I'd say."
When it comes to equity, diversity, and inclusion, one of Dr. Shen's specialties, she says that the pandemic has been something of a double-edged sword when it comes to making workplaces more welcoming and comfortable.
"I think that on one hand this virtual working capacity has been something that disability advocates, for example, have pushed for a long time as it would make the workplace much more inclusive and serve as a kind of accommodation that would be helpful for a wide range of disabilities. But it's one that many companies have felt like was not a "reasonable" accommodation for many of the jobs in their repertoire. But now the pandemic has highlighted how some of our assumptions about how work gets done or what kind of work can be done virtually – often quite effectively – have been too conservative. Companies and organizations might have previously been too reticent to try some of these things.
The other side of the coin is that we have to be a little careful in terms of the balance between what is an employee responsibility and an employer responsibility. That becomes a little more of a grey area. Things like if I need very expensive internet in order to do my job, who pays for that? Or you get injured at home doing something related to your work – is that a workplace injury? There's a little bit of research that suggests we're not as careful in our email communication as we would be saying things face-to-face, and that can contribute to feelings of being bullied.
There are a lot of issues we have to work through. There is definitely the opportunity to reshape work more equitably, but there are also a lot of potential issues that are more invisible in some ways. Sometimes people might not feel comfortable sharing some of those aspects of their virtual or personal space. Companies have to be really diligent in not assuming that all employees have the same kind of resources or the same kind of setup."
Dr. Shen did a study with colleagues at the beginning of the pandemic into the experiences of Asian-Americans and Asian-Canadians in the workplace, as xenophobic sentiment started to show itself. She is currently doing research that looks at the division of labour in households during the pandemic, and how that impacts workplace attitudes. In particular, women's tendencies to feel like they have to downshift their careers in order to accommodate changes in household responsibilities. More generally, because of social movements like Black Lives Matter and Every Child Matters, I/O psychologists have a renewed interest in studying the experiences of Black and Indigenous workers. Dr. Shen says it is very important that evidence-based practices remain at the fore when considering issues of diversity and inclusion in the workplace.
"I'm involved in a big consortium where we're trying to help employers develop toolkits for both employers and employees to try to help with disability disclosure conversations during the hiring process. There are a lot of employers who want to be involved, but don't necessarily know how to proceed if an employee or an applicant discloses a disability. There is a wide range of issues that stem from the notion of 'we want to create an inclusive atmosphere, what does that mean, and what does that look like?'
As we become more aware, there are a lot of people who want to make changes. But a lot of these things can be misinterpreted and lead to cascading effects. As an example, there's a growing body of research that shows some of the policies around hiring and employment equity can be interpreted by people as 'the standards are different' or 'they're only here because of X', and that can have pretty insidious and negative consequences for people who are perceived to have benefited from these policies in the workplace. It's very important, but very complex.
There's often a tendency to focus on representation rather than inclusion. That can create issues because the focus is on bringing people in, without realizing that the environment into which you're bringing people is not very supportive. This can ultimately lead to retention issues where there's this revolving door of under-represented groups."
The importance of basing your policies and procedures on quality science is echoed by Dr. Bourdage.
"One of the things we espouse is evidence-based practice. I think there's this notion that a lot of these things are common sense, but I think there's a lot of knowledge and training and expertise that is required to understand not only equity, diversity, and inclusion but also organizational change, organizational culture, how reward systems impact people, or organizational politics. These are all areas that I/O psychologists dig into with different lenses to understand these things and inform evidence-based practice.
Basically everything from the time you decide to apply for a job, to what questions you're getting asked in an interview, to how you get socialized and onboarded at the new office, your day-to-day interactions are all guided by and investigated by I/O psychologists. It will tangibly affect almost everyone, every single day, for a huge chunk of their lives."
When I was in university, I answered a job ad looking for lifeguards to work at Ottawa apartment pools throughout the summer. By the time my job interview was over, I had been hired not only as a lifeguard but as middle management at a security company, working alarm dispatch and supervising security guards across the city. It was a company that took on every contract that it possibly could – I was also answering employee complaint lines for a variety of Canadian clothing stores and keeping records for building maintenance companies…among dozens of other things. Lifeguarding paid minimum wage, middle management in the control centre paid $0.15/hour more. The job ad at the time, 1999 or so, said only 'lifeguard' and included a phone number. Things are a little different now, says Dr. Shen.
"Every time you go online and look at a job ad, it has probably been created through some sort of job analysis that I/O psychologists do to understand what is at the heart of a job. The basis we use for how to match a person to a job is to first understand exactly what that job is and what it entails.
The annual performance appraisal that maybe you hate or maybe you love – there's a lot of science there. Maybe your workplace has a 360-degree feedback where you rate your boss and your co-workers. A lot of I/O psychologists were involved in that, and in popularizing it."
When I worked in radio, I had an annual performance review where a series of bosses would sit down with me to set goals for the following year and review my progress toward the previous year's goals. It would invariably go something like this – 'you have exceeded expectations on four of your five goals, and met the fifth. Great work! I'm going to give you 4/5 across the board'. Why was I getting 4/5 when I had exceeded the goal? And also when I had met the goal? It turns out there was a company policy that said if an employee got a 5/5 on the report turned in to head office, they had to be given a raise. Dr. Bourdage says, "I/O can provide the tools, but whether people use them well or not is kind of on them! The job of I/O psychologists is to work with organizations to help guide them in adopting these tools and best practices"
The Oldies radio station I worked at no longer exists, the security company no longer does security or lifeguarding, and the promotion company is defunct. I am not certain about the door-to-door meat subscription company, as I no longer remember their name. I am guessing they too no longer exist. I wonder though, were they still around, how they'd be doing. On the one hand, the pandemic might have created a demand that hadn't existed previously for a meat-subscription service, but it also would have made the door-to-door sales model something of a non-starter. By now though, some of the work of I/O psychologists would likely have trickled down to them, and they would probably have a better work environment – if only replacing 'Eye of the Tiger' with 'Turn Down For What'. Dr. Bourdage thinks most companies are moving in a better direction.
"As the current Chair of CSIOP, I look around at the work being done and I feel like our field is uniquely situated to help with the problems of the day."
---
Psychology Month 2021 Profiles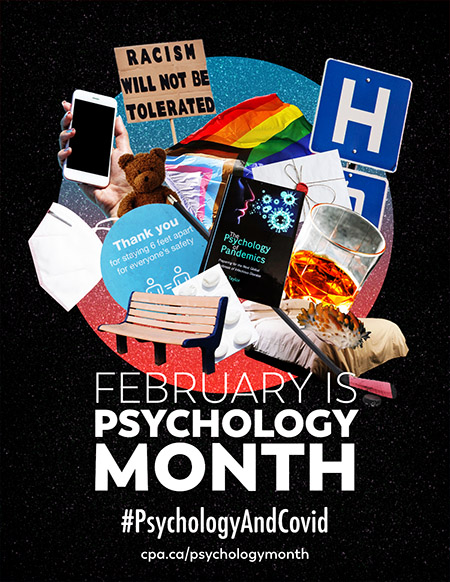 COVID-19 has brought a new set of challenges to the public, and to psychologists as well. Beginning February 1st and running the month of February, we will shine a spotlight on the Canadian psychologists who are responding to the pandemic in a wide variety of ways.
#PsychologyAndCovid
---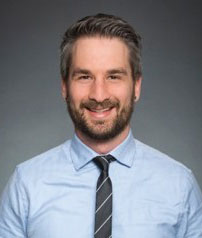 Dr. Justin Presseau
Psychology Month
has been extended two days, so we can bring you the work of Dr. Justin Presseau, who is co-Chairing a working group of behavioural scientists advising Ontario healthcare executives and government representatives on best practices during the COVID-19 pandemic.
Justin Presseau
Dr. Justin Presseau is going to welcome a new baby in about a month. His wife Leigh is eight months pregnant, which means this new child will be born in the middle of a global pandemic.
This adds one more job to Dr. Presseau's portfolio, which also includes Scientist at the Ottawa Hospital Research Institute, Associate Professor in the School of Epidemiology and Public Health and in the School of Psychology at the University of Ottawa, and the Chair of the Health Psychology and Behavioural Medicine Section of the CPA.
As with many researchers, much of Dr. Presseau's work had to pivot because of the pandemic. He leads a team co-developing new ways to support new Canadians with diabetes to be comfortable taking an eye test. Retinopathy is a manageable issue for people with diabetes when identified through regular screening but attendance rates could be improved, and so Dr. Presseau and his team are building relationships with different communities and community health centres virtually.
Another thing that's difficult to do from a distance is blood donation. Dr. Presseau and his team are working with Canadian Blood Services and local communities to develop approaches to support men who have sex with men who may want to donate blood plasma, as screening and deferral policies continue to change to allow more MSM to donate if they want. Part of that work involves addressing the historic inequities that led to the exclusion of these men in the first place. But then – there was a pandemic, and his team like so many others have pivoted to continuing to develop key community relationships and campaigns virtually.
In addition, Dr. Presseau is tackling a lot of COVID-related projects, like for example a national survey of to understand what factors are associated with touching eyes, nose and mouth. The research is changing as we continue to develop an understanding of how COVID-19 is transmitted.
Maybe the most important of these COVID-related projects is the  , a group of behavioural science experts and public health leaders who summarize behavioural science evidence in the context of COVID-19 and identify actionable guidance for Ontario's pandemic response. Dr. Presseau is the co-Chair of this working group, which also involves CPA President Dr. Kim Corace.
"We sit within the larger Ontario Science Advisory Table. We've brought together expertise in behavioural science and particularly psychologists across Ontario, based both in academia and within government, to work alongside public health experts and ministry representatives."
Dr. Presseau says that because the working group contains representatives from all these different areas and the team can communicate directly in this setting with decision makers and policy creators, it is the most direct form of knowledge transfer and knowledge mobilization of behavioural science in which he has been involved in his career.
"From an impact perspective, we get to translate our science to people who can make use of it right away, and they can also provide feedback to us – what are they looking for? What's helpful to them? Of all the things I've done in my career this feels among the most impactful. One of the hats I also wear in the hospital where I'm based is Scientific Lead for Knowledge Translation [in the Ottawa Methods Centre], so I think about knowledge translation a lot. The ability to connect directly with those in the field that are making a difference is excellent. It's also such a validating experience for me, as a behavioural scientist and a psychologist, to see that there's recognition of our science and a need for an understanding of how we can draw from the behavioural sciences to support Ontarians and Canadians."
The Behavioural Science Working Group is currently focused on vaccine confidence and uptake among health care professionals. Over 80% of Ontario health care workers say overwhelmingly that they intend to receive a COVID-19 vaccine when it is available to them. The working group is looking to communicate behavioural science approaches to support healthcare organisations across the province to optimise their vaccine promotion programs – for instance, by clarifying that despite having been created at record speed, these vaccines have been shown to be safe and effective and it's important that those in the healthcare field get one.
Part of this is modeling good behaviour for the rest of the population. And within the healthcare field, modeling good behaviour is one way the working group is hoping to reach those who may be undecided. It's one thing to have politicians and celebrities get vaccinated publicly, it's another far more effective thing for your peer group, and hospital CEOs, and team leaders, to do so in front of your team.
Much of this work involves drawing on the literature from around the world to inform hospital policy or public policy. But some of it happens directly, and goes in two directions. For example,
"Our co-chair Dr. Laura Desveaux and her team did surveys with healthcare workers that not only ask if they intend to get the COVID vaccine, but also ask questions that are drawing from behavioural science and psychological principles around the specific constructs or factors might be associated with greater or lesser intention. So they were able to identify key predictors in healthcare workers in January of 2021, the most current data we have. So it's kind of exciting to be able to quickly draw from on-the-ground data, iterate principles, and push that out to the field to support those who are doing this."
We have asked most of our Psychology Month participants if they see a 'silver lining' in the pandemic. Something that is good, but that would not otherwise have happened absent the pandemic. Dr. Presseau says one silver lining is that it has highlighted just how important and relevant health psychology and behavioural medicine are to understanding and supporting health behaviour change and health and well-being during pandemics.
"After all, behaviour underpins most if not all the public health measures and vaccination activities that are key to seeing the other side of this pandemic."
When Leigh and Justin's baby is born, the pandemic will still be ongoing. But that baby will be born into a world that has a much greater understanding of pandemic science, of the behavioural science that accompanies it, and with more and more diverse teams of interdisciplinary experts working together to solve problems – locally, provincially, nationally, and globally.
One day, this baby will grow into a person who can take pride that Dad had a lot to do with that.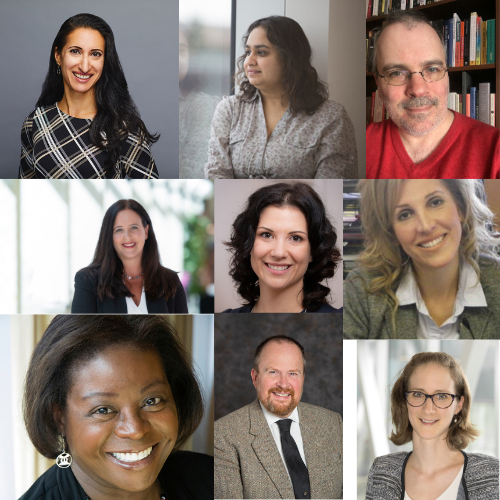 Silver Linings in the Pandemic
Psychology Month
has focused on dozens of aspects of the pandemic, a global catastrophe that is deeply tragic. To close out
Psychology Month
, we focus on a few positives that have come about as a result of COVID-19.
Silver Linings in the Pandemic
Silver Linings in the Pandemic
It has been a tough year for everyone, and so Psychology Month this year has been tough as well. No matter how many innovative, creative, dedicated psychologists are doing incredible things, it's tough to forget the reason why. A pandemic that has ravaged the globe, caused untold economic damage, mental health issues, and more. Above all, we can't forget the two and a half million people who have died as a result, which makes the subject of this year's Psychology Month deeply tragic.
It is for this reason that we want to end on a high note, in as much as such a thing is possible. We asked many of the psychologists who were profiled for Psychology Month to tell us something good they saw come of the pandemic. A personal or professional observation of a way things had improved despite the global catastrophe. Here is what many of them had to say:
"Across hundreds of universities, dozens of countries, many languages, many disciplines, from the virologists to the immunologists to the mental health practitioners – all these people are working together over months. And doing this work under pandemic conditions, doing this work in labs that themselves could cause a super-spreader event. It's an amazing human accomplishment that we're already talking about how to get it under control."
- Andrew Ryder
"One thing that amazed me was how quickly our field – psychology – was able to pivot to online services and mostly remote delivery of therapy when beforehand it was more of an exception to the rule to see people online or over the phone. Seeing that in-person visits can sometimes be adequately replicated via Zoom, or the phone, or other technologies, has been a really interesting experience for me as a trainee."
- Chelsea Moran
"It wasn't on the radar at all to offer virtual group psychotherapy for chronic pain, or for psychologists to have virtual appointments. The way Quebec is set up, we cover people who live seven, eight hours away from our centre. For them, being able to have weekly sessions with a psychologist is something that's very precious. And for others in chronic pain where even thirty or forty minutes driving in the car to the hospital brings their pain level from a three to an eight, not having to come in on some days can be helpful as well. It's a door that opened that wouldn't have opened as fast had it not been for the pandemic."
- Gabrielle Pagé
"There are certain people who, pre-pandemic, were super-productive and making amazing contributions at work. But because they weren't bragging, and because they weren't charismatic, they didn't get the attention of their bosses and they were kind of overlooked. But now when everyone's at home, it's easier to track who's contributing stuff, who is sending in work product. So all the 'do-ers' are getting their chance to shine."
- Helen Ofosu
"I think the move toward virtual care is something that many many patients find very positive. In the capacity that they're able to receive care from their home, rather than having to work to get themselves or their children or their family over to the hospital. Parking, and having to sit in a waiting room to come to your appointment – to know that you can do it from home is a huge advantage for a number of patients. This has really pushed us to advance in this area that is a real advantage for many of our patients."
- Ian Nicholson
"For me, it's being able to spend time on things I really enjoy. I really like to bake, and I really like to read non-academic books. I love murder mysteries! Being able to give yourself permission to actually engage in the activities that you enjoy, that are non-work-related, that are just for you, to me has been my silver lining."
- Joanna Pozzulo
"Now that the pandemic has gone on for a long time, I don't really miss the things like international travel – those were perks. But the things I do miss are seeing my family more, my friends more. Some of these things were clarifying, that the things I thought I was missing were perks but not necessary. As soon as I started giving up on my expectations and the things I was missing, it became easier to deal with them, and easier to reach out to other people for connection."
- Vina Goghari
We also asked our members to point out some 'silver linings' in a poll question we included in our monthly newsletter. Here are some highlights of the responses we received:
"The involuntary aspect for many people to slow down as they were laid off or take time to quarantine and are forced to take time off from vacations and traveling is an opportunity to reflect on goals, and "reset" intentions coming out of the pandemic."
- Charlene F.
"I have seen increased accessibility to services for people with disabilities."
"I have seen distance barriers disappear - people are able to access learning, support, and other services virtually no matter where they are (assuming they have access to reliable internet!)."
- Gillian S.
"One positive thing for me was that I left my office and started to work virtually from home. It is much easier for me not to have to drive and find parking, and I don't have to pay rent. The clients are really happy with that option, too, because it is a lot easier for them not to have to take a half day off work to come to the office."
- Sharon Z.
"More people enjoying the great outdoors!"
- Julie B.
"One positive thing that I have seen come out of the COVID-19 pandemic is an increased societal focus on the importance of both mental health and social justice."
- Danial A.
"I'm a third-year undergraduate psychology student at Ryerson. I've really been struggling with adjusting to an online semester, work from home, and volunteering and researching from home. This time has really challenged my mental health, but something positive that has come out of this pandemic is that for the first time in my life I am actually putting my mental health first and prioritizing my own wellbeing. I think I'll come out of this pandemic with so much self-growth, and I truly believe if I did not have so much time alone with my own thoughts, I would not have gone through this self-care journey."
- Giselle F.
"I have noticed that staying at home has increased my focus on family life. Learning new and fun activities to keep the family busy while staying away from everyone we used to visit. For example, we have discovered new trails in our local area which is difficult because we are already active hikers so know most of the trails. Also, we have taken up painting rocks and searching for others' painted rocks on the more common trails.
As a student I have noticed a high increase of togetherness among students. There is a massive use of discord in the psychology department at VIU. This has helped to stay on top of school work and have discussions about our projects or simply to figure out how to get onto the zoom link the teacher put in a funny spot we can't find. Also on the psychology discord site, students are looking at common interests like gaming that they can do together and discussing various interesting novels that they enjoy.
I have never felt so connected to other students while walking around campus. Now I can log on and ask about test topics or paper ideas.
It's been tough distancing from everywhere, but I realize family life is the most important thing in my world and will not disappear from my life. School is a long term goal and I know one day I will be done with it, COVID is just a bump in the road."
- Donna S.
"The pandemic has been grounding in the sense that many people have suddenly recognized and remembered the most important aspects of life. When faced with a universal threat to health and livelihood, the superficial details of a day become recognized as such, and the aspects with the most weight and meaning to our lives become clear."
- Kathryn L.F.
"I believe that this pandemic has taught most individuals the importance of well-being. Seeing as we are no longer under the extreme pressures of traveling from day to day events, we now have more time for self-reflection, personal examination, questioning, and learning. It takes a certain level of resilience to shift perspective from uncertainty and anxiety to gratitude. However, with the pandemic disrupting what we knew as our normal lives and continuing to do so, those who are fortunate enough have been able to embrace this shift. Despite what may be happening in the world the most important thing we can focus on and should focus on moving forward is our overall well-being."
- Emily T.
"A personal silver lining of the pandemic was having the time to finish my research and apply for residency a year earlier than anticipated. I also had more time to spend with my fiancée since both of us were working from home."
- Flint S.
"More slowing down. A chance for children to play and be."
- Jen T.
"Something positive I have seen from the pandemic is a newfound appreciation for in-person interactions, particularly in the younger generations. With so much screen time and so little face to face interaction, not only is in-person socializing of higher value, it's become higher quality. I've noticed people are more likely to put their phones away and live in the moment. Interactions are limited, and we need to make the most of what we get. In my own life and for many of my friends, family, and classmates, it's been something we've come to stop taking for granted."
- Genevieve J.
"Psychologists being forced to become familiar with providing telehealth services, and the increased access that has provided."
- Janine H.
"Nonobstant la dure réalité de la pandémie, beaucoup de réalités positives ont émergées. En premier lieu, l'esprit d'entraide et communautaire. Deuxièmement, la créativité, que ce soit dans toutes les formes d'art en tant que telles, mais aussi dans l'adaptation, la réinvention et la recherche de solutions. Troisièmement, toutes les nouvelles habitudes acquises, que ce soit le jardinage, l'exercice, l'apprentissage d'une langue, d'un instrument de musique ou d'une habileté ou encore de connaissances en général. Pour ce qui est de la psychologie, en particulier, la création de portails sécuritaires pour offrir des services en ligne."
- Elisabeth J.
"Something positive in the pandemic- people have slowed down and reassessed their priorities, needs, and desires."
- Heather P.
"The negatives from a global pandemic have been catastrophic. The most damaging effects being the crippling of the economy, deaths of millions of loved ones world wide, and an extreme toll taken on people's mental health in so many different ways. Keeping children away from school and their friends, forcing families to remain in abusive situations under the radar, allowing small business's to close down permanently day by day... this damage will take years to repair, and maybe won't be repairable at all.
This cannot be forgotten; however, in order to keep my head above the waters of these unforgettable events, I choose to remain optimistic and seek the positive in a sea of negative.
I remind myself that I have been given a chance to spend quality time with the most important person in my life - myself. People tend to neglect themselves daily, and I believe this pandemic has allowed us to check in with ourselves and take the time to look after our needs and self care. I also think that we often neglect the loved ones in our life. This time of isolation has encouraged me to pick up the phone and call people that I have not spoken to in a long time. I have called my parents more than ever before. I even call my friends instead of just sending them silly photos back and forth on Instagram. These conversations are meaningful.  When we are allowed windows of social gathering, these windows are so meaningful also.
Besides these main points, I think that there are some little positive outcomes as well such as cooking more meals at home that are healthier for our bodies and mind, spending more time in nature and trying new activities we never would have tried otherwise, and of course, saving money if you are lucky enough to keep your job.
Negativity will drown you if you let it and positivity will keep you afloat. "
- Sacha H.
"Since COVID, I have become closer with my roommates. We spend more time together instead of doing our own thing all the time."
- Laura J.
"1] a lot of children may be spending less time on screens by going outside tobogganing, building snow forts, and snowmen.
2] parents are actually spending more time with their children that they did before such as helping and supervising homework but also playing like colouring together and even playing non-screen table games like the good old days, monopoly, snakes and ladders etc.
3] couples like myself with my wife spend more time having coffee together and talking about all things which there may not have been time for before when people ran off to work for the entire day."
- Jack A.
"I work in education, and I see teachers paying more attention to their own mental health. We bend over backwards for the kids we work with, but it is rare for a teacher to step back and say "I am not okay", and I have seen more of that this year than ever before. They are getting the help they need and taking time off to rest and heal. I hope this continues as teacher burnout is a real thing."
- Danielle F.
Thank you to everyone who followed along with Psychology Month in 2021. This past year has been difficult, and it has been hard to put into words. Thankfully, there are psychologists all over Canada willing to try. We salute them all, and we salute the resilience of Canadians who have weathered this storm with diplomacy and aplomb. Take care of yourselves, and those around you.
---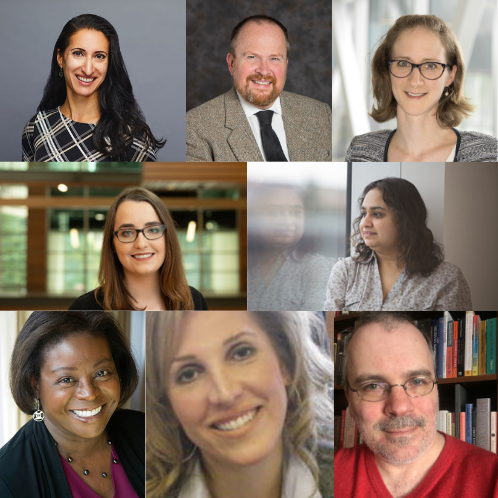 Psychology Month has focused on dozens of aspects of the pandemic, a global catastrophe that is deeply tragic. To close out Psychology Month 2021, we focus on a few positives that have come about as a result of COVID-19.
---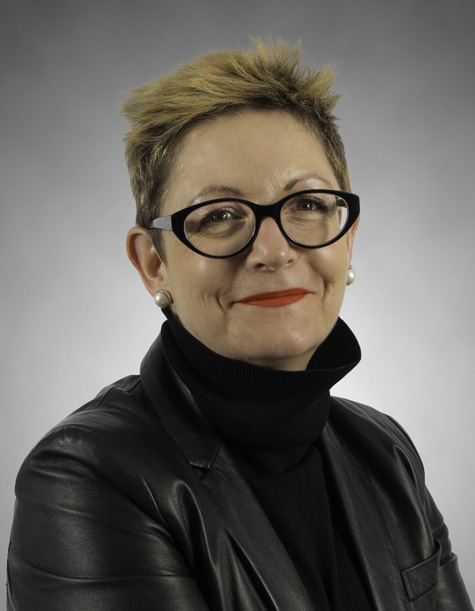 Dr. Karen Cohen
The CPA has been adjusting, like everyone else, to working from home and embracing the new normal. Our work has been guided by our CEO, Dr. Karen Cohen.
CPA's Communications Specialist, Eric Bollman talks to CPA's CEO, Karen Cohen
"The tail of COVID is going to be a long one. It's going to be psychosocial, and financial. Long after we get vaccines, long after we achieve population immunity, we're still going to be addressing the psychosocial and financial impacts of living through a pandemic this long."
Shortly after the NBA announced the suspension of their season on March 11, 2020, there was an all-staff meeting at the CPA head office in downtown Ottawa. The realization was dawning on everyone, and fast, that we were about to enter a different world – both in terms of our own work lives, and in terms of the role of psychology in the world at large.
We knew things were changing – if the NBA could shut down, the rest of the world was not far behind. We knew we'd all be sent home, and we spent that meeting discussing how that would work. Who needed a laptop? Who needed a refresher on Microsoft Teams, having slept through the training session less than a week before? What we did not know was that this would be the last time we saw each other in person for more than a year.
Our CEO, Dr. Karen Cohen, does not follow basketball. For her, the realization was more incremental. But she reached it at the same time, if not a little before, the rest of us. She made the decision to shut down the office and send everybody home.
"We were trying to make the decision that not only would best take care of our workplace, but that would make us a good corporate citizen. It was clear that if the world was going to be successful in managing the pandemic, we had to put in a community effort. "
As the world changed, and the CPA started working from our homes across Ottawa and connecting with people across the country, we realized that psychology was going to have an outsized role to play in helping people and communities manage the pandemic. CPA wanted to help in that effort.  Dr. Cohen credits the staff at the CPA for making this transition work, almost seamlessly.
"Everything CPA has been able to contribute to managing the pandemic is to the credit of the association's leadership, its membership and its staff. From the outset, our goal was to listen and respond to what people needed; what staff needed to work efficiently from home, what individuals and families needed to support each other, what members needed to face disruptions in their work, and what decision-makers needed to develop policies to help communities.
At first though, those lockdowns were not extended – we truly thought we'd be back at work in a few weeks, maybe a couple of months. Karen and the rest of the management team made sure to check in, and to cover their bases early on.
"One of the things we did at the outset was to survey staff – asking what's keeping you up at night? How can we make things better? What are you most concerned about? And not just to ask the questions but to try to do something about them. We developed policies and made decisions that considered the things staff were worried about and responded to what they needed.  We realized that psychology had some tools and suggestions to help them cope so we developed a webinar for staff on coping and resilience.  We also reached out to staff one on one and really tried to hear them so we could help make things easier for them."
We then thought that the survey and webinar might be helpful to the staff of other of CPA's not for profit association partners and we delivered them to about a dozen of them. The survey enabled leaders to better understand the needs of their workplaces and psychology had some tools and suggestions to help workers cope.   Something that was created internally, for the use of our own staff, ended up being of value to other organizations and an unforeseen contribution our team has been able to make.
While we didn't know how long the pandemic would last, or what the long-term effects would be, the one group we knew for sure would be affected long-term were frontline health care workers. We were already seeing reports from Italy and Spain of overflowing hospitals, a health care system in crisis, and doctors and nurses overcome with exhaustion and despair. So what could we do?
The first major effort of the CPA during the pandemic was to ask our practitioner members if they would be willing to offer their services to frontline healthcare workers, on an urgent basis, as they faced the stressors of delivering health care services during a pandemic. It seemed essential that the people who were out there fighting against this scourge of a virus had every support possible as they took care of everyone else and, because of their work, faced heightened risk of contracting the virus and bringing it home to their families.
"Hundreds of psychologists came together to do that.  It was good for CPA, it was good for psychology, and most importantly, it has been good for the health providers psychologists helped.
From there, it was a question of developing and delivering information, and getting as much of it out to members, decision-makers and Canadians as possible. Psychologists across Canada answered the call to help create more than a dozen COVID-specific fact sheets for students, psychologists, faculty, people working from home and more. Our team developed webinars, started a podcast, and undertook the herculean effort of moving the CPA annual convention online with just a few months notice.
The CPA team has been collaborating with innumerable other organizations and agencies, commissioning surveys and public opinion polls, and advocating for mental health to be front and centre in every governmental pandemic-related decision and policy across Canada. The work is ongoing, and it is not likely to stop any time soon.
"We know that rates of anxiety, depression and substance use have gone up as people cope with this prolonged chronic stressor. We can see the impact managing the pandemic has had on our work, relationships, and wellbeing.  Maybe the pandemic has shown us that a pandemic takes as much of a psychological toll on our lives as a biological one.  Maybe the pandemic has shown us that managing a critical health event successfully is as much about psychological and social factors as it is about the biological ones. Maybe, governments, workplaces, and insurers will fully realize that mental health matters and that it is time that making investments in mental health care matters too."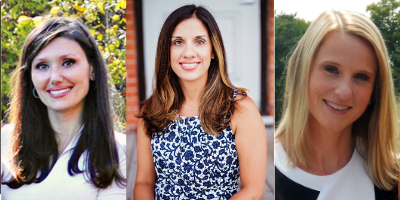 Dr. Jenn, Dr. Laila, and Dr. Mary
Friends since they did an internship together at the Children's Hospital of Eastern Ontario, child psychologists Dr. Laila Din Osmun, Dr. Mary Simmering McDonald, and Dr. Jenn Vriend are trying to reach as many kids and parents as they can during the pandemic with the Coping Toolbox podcast.
About Dr. Jenn, Dr. Laila, Dr. Mary and the Coping Toolbox podcast
Laila Din Osmun, Jenn Vriend, and Mary Simmering McDonald
Everyone is swamped. Kids, learning virtually for the past year and dealing with constant uncertainty. Parents, looking after those kids and trying to work remotely or cope with being out of work. Psychologists, whose services are more in demand than ever but who don't have any spots available for new clients.


Dr. Laila Din Osmun is a parent and a psychologist, dealing with two young children learning from home and an increasing demand for her professional services. She started spending time with her two children, aged five and seven, throughout the week and moved her practice to the weekends. She found she was turning people away because she just didn't have the availability to see the number of people seeking services. And so she did something that may seem illogical – she added a whole other project to her workload.
In conversation with her friends Dr. Jenn Vriend and Dr. Mary Simmering McDonald, Dr. Din Osmun found that they were experiencing the same thing. The three had become friends during an internship at the Children's Hospital of Eastern Ontario (CHEO), and now all three were child psychologists in private practice in Ottawa. None of them could keep up with the demand.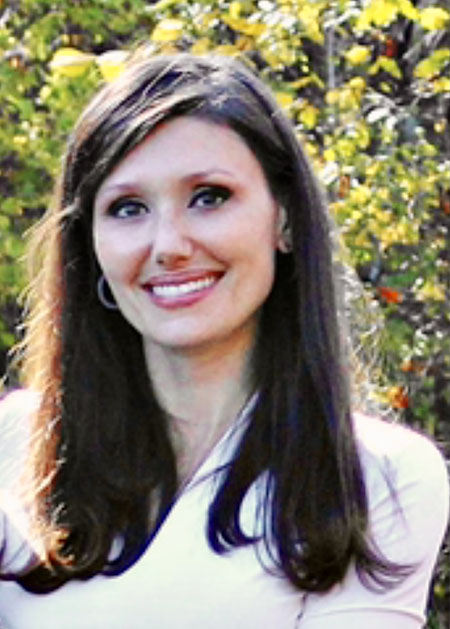 How do you get essential information to as many people as possible as quickly as possible? Nothing can replace one-on-one therapy, but there was clearly a void as the supply was not coming close to matching the demand. Dr. Din Osmun proposed a podcast. Coping techniques for kids, delivered one episode at a time, coupled with discussions of the issues facing families during the pandemic and some personal stories about spending time at home with their own children.
The CopingToolbox: A Child Psych Podcast was born. The first episode was published February 17th, discussing specific coping strategies (setting boundaries, practicing gratitude) for children and parents during COVID.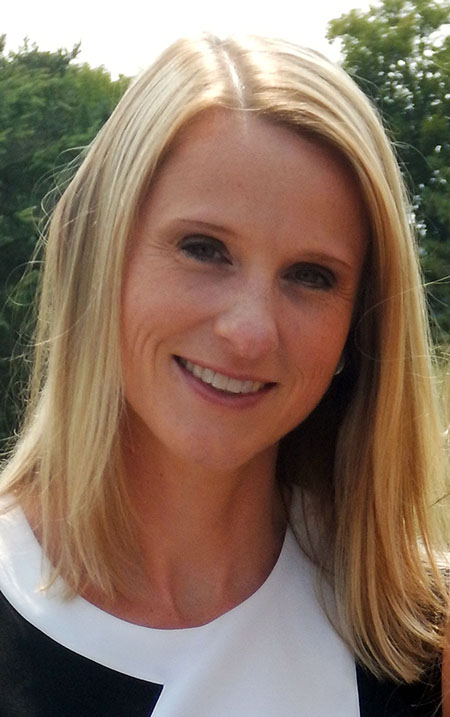 "Everybody's feeling overwhelmed right now, myself included. My friends, my clients – it's a really difficult time. One of the things I've been practicing is just allowing myself to feel some of those feelings. Sometimes we feel sad and we don't want to, or we feel anxiety and we don't want to. But it's a really difficult time and we're going through a lot, and I think it's really important that we allow ourselves to feel that feeling for a little while."
Jenn Vriend, The Coping Toolbox Episode One
Future episodes will deal with subjects like depression, as the three friends try to bring more services to more people through a new and interesting platform. On the podcast, they refer to themselves as 'Dr. Laila', and 'Dr. Jenn', and 'Dr. Mary'. To an outsider, this might remind people of the 'Dr. Bobby' episode of Friends (okay it's me – I'm the outsider who was reminded of that episode) but it also creates a friendly and welcoming atmosphere should kids be listening with their parents. This was clearly an intentional choice, as was the use of the word 'toolbox'. Says Dr. Laila,
"We called it The Coping Toolbox because we wanted to provide tools for coping. Not getting into too much detail, and we wanted it to be useful. At the end of every podcast we give three coping skills that we review for the people listening."
In episode one, those skills are; take a few minutes and breathe, modeling positive behaviours for your kids, and being kind to ourselves. On the podcast, Dr. Jenn says;
"We're modeling positive behaviours, but we're not doing it perfectly. So we can take a deep breath, do our best to model those positive behaviours, for ourselves as well as our kids, and then just be gentle and kind to ourselves knowing that we're doing the best we can given the situation."
All three Coping Toolbox podcast co-hosts know about doing their best given the situation. They all have young children at home, and each of them brings a different perspective. While Dr. Din Osmun has set aside a large portion of her work to take care of the kids while her husband works a demanding job, Dr. Simmering McDonald, a mom of 3- and 5-year-old boys, is balancing her clinical practice with her husband's long work days, limited childcare, and weekly appointments regarding the health needs of family members.
In The Coping Toolbox Episode One, Dr. Simmering McDonald notes, "it's important to consider our own well-being and our own mental health. This is necessary for our own functioning but also for the functioning of our kids and our families." Dr. Vriend speaks about grief, something many people are experiencing with COVID-19. She separated from her son's father a few years ago, then sadly he passed away in the summer of 2020. "I've had to learn not just single parenting but lone parenting, where you're it – you're kind of the everything. I think that perspective, during the pandemic, is going to be interesting to discuss. I remember at one point feeling like 'I'm my son's entire world'. I'm his teacher, and I'm his coach, and I'm his mom, and I'm his dad, and it felt very overwhelming. It can add a different perspective because there are a lot of people who discuss both parents, and when you're a single parent it can hurt a little bit and I think the pandemic has created a whole other layer for single parents and for lone parents."
In professional practice, divulging personal details is not something psychologists do. But in the context of a podcast, doing so can help the narrative hit home – a narrative that, in the case of The Coping Toolbox, is warm, friendly, expert-driven and truly helpful for many who can't access that help in other ways at the moment. Dr. Din Osmun says,
"It's been a crazy time, and we just can't meet the demands right now. It was getting really frustrating, and the three of us kept talking in group conversations – how can we help? We're so limited in what we can do. We had the idea of creating a podcast, but we knew nothing about podcasting. The three of us are clinicians in private practice, we have no expertise in podcasting whatsoever. It was a huge learning curve, but we figured this IS something we can do to help people because it's something the three of us can do from home. We felt like this was a way to help more people in a shorter period of time."
Laila has taken the lead on the podcast, including taking on hosting duties and – the most painstaking and time-consuming job of all – the editing after the fact. It will all be worthwhile if enough people listen and take away something helpful they did not already know.
You can find The Coping Toolbox: A Child Psych Podcast on Apple Podcasts. https://podcasts.apple.com/ca/podcast/the-coping-toolbox-a-child-psych-podcast/id1553993639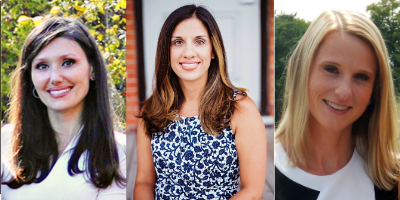 Introducing The Coping Toolbox: A Child Psych Podcast. Dr. Jenn Vriend, Dr. Laila Din Osmun, and Dr. Mary Simmering McDonald are three child psychologists from Ottawa.
https://podcasts.apple.com/ca/podcast/the-coping-toolbox-a-child-psych-podcast/id1553993639
---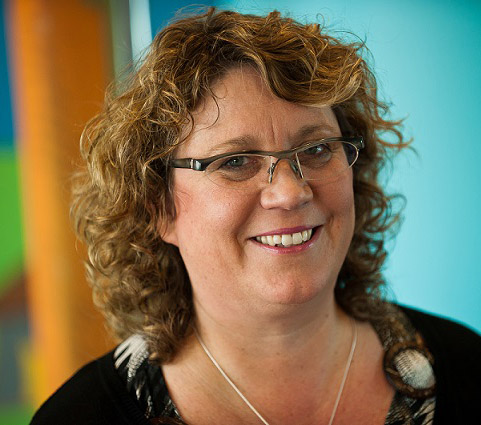 Penny Corkum
Dr. Penny Corkum studies sleep and children, and created Better Nights Better Days, a cross-Canada trial that improved sleep for both kids and parents before the pandemic. In the last year, Dr. Corkum and her team went back to those families to see how they were doing during COVID. Their launch of a revamped Better Nights Better Days for the pandemic era is imminent.
Penny Corkum
"When we launched our survey study asking parents during the pandemic how their child's sleep was impacting them, what really came up was that it's the whole family and not just the child. So we not only had to help the child sleep better but also give strategies for the parent to sleep better. So we added that into the intervention as well."
It probably goes without saying that sleep is incredibly important for children. Difficulty falling asleep and staying asleep can have a big impact on a child, in terms of daytime functioning. They're not able to focus or learn as well, and it might result in behavioural problems. Dr. Penny Corkum has been studying sleep in children for a long time. In the last decade, her sleep studies have taken the form of connecting parents and families with the interventions they now know work for children and sleep. Part of this is an e-health program, online tools that parents can access when they need them.
Between 2016 and 2018 Dr. Corkum and her team ran a cross-Canada trial called Better Nights, Better Days, to see if this program was effective. It was, and the program resulted in improved sleep, improved daytime functioning, and even parents were less tired during the day as a result. Then the pandemic hit, and it became a constantly evolving crisis – lockdown for a while, then lockdown lifted. School online from home then back to in-person classroom learning. Right away, sleep patterns were disrupted for both children and adults around the world.
The team went back to the families who had participated in the original Better Nights, Better Days trial, to see how they were doing during the pandemic.
"It seemed like a good place to start because we already knew about their sleep, and we knew that they had learned a lot of strategies to help their child sleep. We were curious – were they still using these strategies? There was some research coming out at the time that suggested families were actually having better sleep, since they didn't have to get up at a certain time. But that's not what we found. A small portion of our families were doing better, but about 40% of the children and 60% of the parents were sleeping worse than they were before the pandemic."
A lot of this was happening because of disruptions in routine and structure. We sleep best when we have consistency in our days – a regular bedtime, a regular time to wake up, a standard time for supper. All of this was being upended by a constantly evolving pandemic and the restrictions that went along with it. Two of the biggest factors were anxiety as a result of worry about the pandemic, and screen time. Kids were using screens a lot more while locked down at home which was disrupting their sleep in a big way.
With new data collected from the Better Nights, Better Days cohort, Dr. Corkum and her team could move forward. Almost all the parents said they were still using the interventions they had used for sleep pre-pandemic. 95% of them said that they thought other families should have access to these strategies during the pandemic. Based on this, the Better Nights, Better Days team was able to get some funding to launch an intervention for all families during the pandemic.
That new program launches Very soon – hopefully very early in March. It is free for families to use, intended for parents of children ages 1-10 who are struggling with falling asleep and staying asleep. There have been slight modifications, now that Dr. Corkum and her team have information about the pandemic and how it impacts sleep. They've also added to the intervention some information about parents' sleep, and how to help parents sleep better. Sleep is essential for the whole family!
Dr. Corkum also runs a diagnostic clinic in Truro, Nova Scotia that brings together pediatricians, school psychologists, health psychologists and others to do differential diagnostics for kids who have fairly complex presentations and need a comprehensive assessment. Well, she normally does. But in the past year the doors have remained closed because they just can't have all those people together in one room. It's disappointing for Dr. Corkum and her team, who likely won't be able to re-open until next year. Therapy can be done virtually, diagnostic assessments not so much.
Dr. Corkum says she misses working at Dalhousie and seeing her students, staff and colleagues but doesn't miss the walk! Her parking spot is far from the office that carrying a bag, and papers, and a laptop through deep snow or a blizzard makes the walk to work something of a nightmare and a serious workout, every winter. She's still getting the walk and the workout in – but walking a big dog three times a day is a much more pleasant experience.
Fresh air, exercise, and sleep are three of the things that can make life during the pandemic a more pleasant experience. And with the launch of Better Nights, Better Days which has been modified for the COVID-19 context, Dr. Corkum is making at least one of those things easier and more accessible as of today. You can sign up for the Better Nights, Better Days during COVID-19 study here: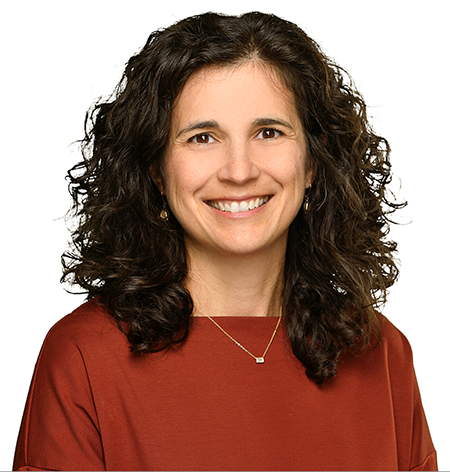 Natalie Rosen
At Dalhousie University, Dr. Natalie Rosen studies sexual health in the context of couples. Many people thought there would be a baby boom during the pandemic – Dr. Rosen explains why this hasn't happened.
Natalie Rosen
Where are all the babies? When the COVID-19 pandemic started creating lockdowns in March of 2020, the memes were everywhere. The generation that was sure to come from the pandemic baby boom was being given all kinds of names – Coronials! Baby Zoomers! We were all looking forward to making lame jokes in 2033 about these children entering their Quaranteens.
It made some sense that we would think that way – hey, we're stuck at home with nothing else to do, we'll probably all bake more cheesecake, learn a new instrument, and make a bunch of babies. But the boom never came. In fact, Canada's birth rate in 2020 declined by 0.73% from 2019 – continuing a steady trend downward that continues into 2021 (we are projected to decline by 0.74% this year). So what gives?
Dr. Natalie Rosen specializes in couples and sex. Dr. Rosen is a clinical psychologist and an associate professor in the departments of Psychology and Neuroscience, and Obstetrics and Gynecology at Dalhousie University. She and her team are currently in the middle of several longitudinal studies with couples, some of which began before the pandemic. They're hoping that they get some good data at the end of the studies that can shed light on the impacts of pandemic-related stress on sexual health, particularly for vulnerable groups like new parents. In the meantime, she's looking at other studies that are just now starting to release data.
"A study published last Spring in the States looked at the impact of COVID on people's sex lives. What they found was that just over 40% of people said their sex lives had taken a hit and were declining. Just over 40% said it was about the same, and then there was a minority of about 13% who reported that their sex lives had actually improved during the pandemic. I think it's fair to extrapolate to some extent to Canadians, which means a big chunk of us are experiencing a declines in their sex lives."
So what happened? Why aren't people having sex more than ever? Where are all the babies we were promised in the memes? Dr. Rosen says we probably should have known this would be the case.
"I think that was wishful thinking. We actually know that for many people, stress and uncertainty puts quite a damper on mood and desire for sex. Of course, there are lots of individual differences, so not everyone is the same, but for many people stress and uncertainty negatively impact sexuality. Also, when you think about all the young families who have had these extended periods of time with their kids at home – not only is that a stressor, but it's also interfering with opportunities for sex."
Dr. Rosen's research focuses on sexual dysfunction from a couples' perspective. In the past, much of the research has focused on the person with the problem – but of course many sexual problems exist within the context of the couple, and she says that very often the other person in the relationship really wants to be involved and to do something differently in order to help their partner and improve their sex lives. Dr. Rosen's team is hoping to expand the availability of couple-based, empirically supported, treatments available for sexual dysfunction. They have an upcoming publication reporting on a randomized clinical trial for the results of a novel couple therapy vs. a medical intervention for pain experienced during sex, and they are hoping to do the same with low desire. They've just launched a CIHR-funded study into couple therapy when women have low sexual desire.
Dr. Rosen's clinical work is small. She works with a few couples each week who have sexual problems, such as pain during sex and low desire, and with couples who are going through major life transitions, like becoming new parents. In the beginning of the pandemic she paused her practice because it was impossible to meet in-person, but Halifax is doing well enough that she was able to start seeing couples in person again last Fall. She says that some of the couples she sees have adapted to virtual sessions and now prefer that, so going forward it looks like her clinical practice will be the kind of hybrid model we might expect to see in most clinical settings post-pandemic.
The biggest disruption for Dr. Rosen is likely the lack of travel – in a typical year she's on a plane every six weeks or so, going to an academic conference, or visiting her family in Ottawa or Toronto. She says that now, she hasn't seen most of her family in over year outside her husband and two children – but that this slowing down of the pace of life has had its benefits.
"For us it's been a kind of investment in the nuclear family, spending lots of time just the four of us. And we've also had the chance to really explore a lot of the nooks and crannies of Nova Scotia! I also find that it's forced me to take a step back and evaluate what's important to me. I can get caught up in the minutia of my work, and particularly early in the pandemic I felt the frustration of trying to find work-life balance with two young kids at home. But you take a deep breath, and you figure out your values - health, family, happiness. I care about my work a lot, but there's a pandemic, and there are many times when it just can't be the number one priority!"
People across Canada are re-evaluating their priorities and have been for almost a year now. Like Dr. Rosen and her family, they are finding ways to support one another, to balance work and home life, and to stay as healthy and happy as they can throughout. Dr. Rosen emphasizes that finding ways to prioritize and connect sexually with your partner has many benefits for health and well- being. And that's a valuable thing to do – just don't feel like you have to live up to the memes of March!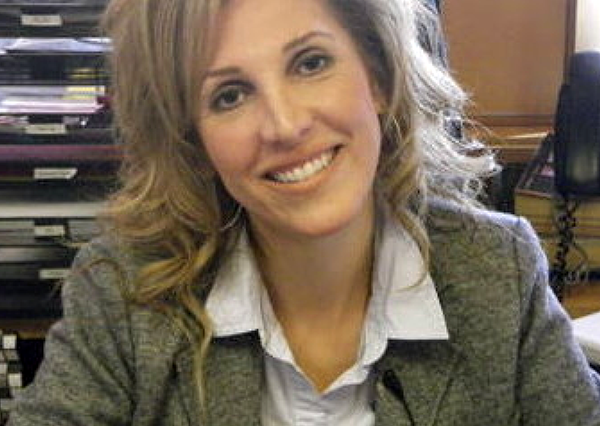 Joanna Pozzulo
Dr. Joanna Pozzulo and the Carleton University Psychology Department launched a virtual space for researchers, students, and other stakeholders called MeWeRTH (The Mental Health and Well-being Research and Training Hub). It's a means of connecting the university with community organizations and anyone else who might be a consumer of mental health and well-being research.
Joanna Pozzulo
"You're going to come out of this pandemic either a contestant on the Great Canadian Baking Show, or a really good murderer."
"Hmmm. Yes, I hope it leans more toward the baking…but you never know?"
Dr. Joanna Pozzulo spends a lot of her spare time during the pandemic learning new recipes, and reading murder mysteries. Dr. Pozzulo is the world's foremost expert in the psychology behind children's eyewitness identification. She has spent more than two decades working in Criminal Justice psychology, and so she doesn't read a murder mystery the way the rest of us do. She notices what is plausible, and what is implausible, and the many mistakes the killer inevitably makes. "I wouldn't do it that way", she thinks…getting one step closer to becoming really good at murder.
As the Chair of the Department of Psychology at Carleton University, Dr. Pozzulo has been doing a lot more during the pandemic than baking stacks of cookies and devouring stacks of mystery novels. She and her department have launched a virtual space for researchers, students, and other stakeholders called MeWerth (The Mental Health and Well-being Research and Training Hub). It's a means of connecting the university with community organizations and anyone else who might be a consumer of mental health and well-being research.
"It's a varied group, all focused on conducting research that is of high quality around topics of mental health and well-being. Ultimately, being able to disseminate evidence-based research to the public to improve daily lives."
MeWerth was planned before the pandemic began, which meant that the virtual platform was a little bit ahead of the curve.  Dr. Pozzulo says that COVID had little impact on the creation of MeWerth, but it did make the team rethink how they were going to bring people together.
"Even though it is a virtual space, the traditional idea is that you have a launch, and you invite people to a place and you have, almost a party. We were initially going to launch it in September, but we were in the middle of COVID, so we moved the launch to December and made it virtual. It worked out really well, because we were able to reach a far larger audience without concern for borders or public health risks. We had people attend from all over the world. It was great to get so many people involved when traditionally that would not have been possible. We had one person tune in from Turkey – you can imagine the travel from Turkey to Ottawa, I'm thinking it probably wouldn't have happened otherwise."
MeWerth is a multi-disciplinary space with a broad range of topics. Some are COVID-related, most are not. Dr. Rachel Burns is a member working on studies related to diabetes (how and when do spouses influence the health and wellbeing of people with diabetes?). Dr. Johanna Peetz is researching financial factors in well-being. Dr. Michael Wohl is looking at several facets of addiction, notably gambling addiction, including a study on casino loyalty programs.
Every Wednesday is #WellnessWednesday at MeWerth. On the website there is a 'Wellness Corner' where this week Dr. Robert Coplan's research explores the novel concept of "aloneliness", conceptualized as the negative feelings that arise from the perception that one is not spending enough time alone. A concept that very much applies during the current pandemic. This is just one of many facets of MeWerth, a platform Dr. Pozzulo already considers to be a success.
"We had 800 people register to attend the launch, a number that's unheard of in an academic environment - to have so many people from so many different backgrounds be interested in something. I was really pleased, and it signalled to me that we were filling a need, and maybe we had underestimated how much that need was there. I'm seeing lots of interest in MeWeRTH – and its continued interest. I'm thrilled about that and I hope we can continue to grow MeWeRTH both locally and globally."
For Dr. Pozzulo and her team to grow MeWerth, more researchers, students, community groups, organizations and other stakeholders will need to discover the web platform and sign up (https://carleton.ca/mental-health/). So, if you are one of those individuals interested in mental health and well-being, you probably should sign up. Or else…
Or else Dr. Pozzulo might not share any of her fresh-baked chocolate and candied-pecan éclairs with you.
---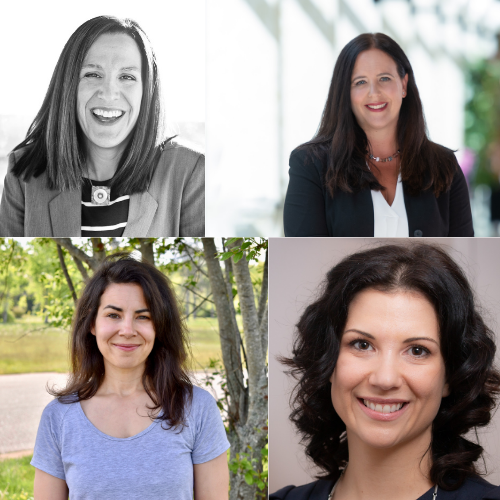 Some of the psychologists doing interesting things during the pandemic
Meet some of the psychologists who have been profiled in this Psychology Month. We speak with Dr. Adrienne Leslie-Toogood, Dr. Christine Chambers, Courtney Gosselin and Dr. Mélanie Joanisse about their work during the pandemic.
---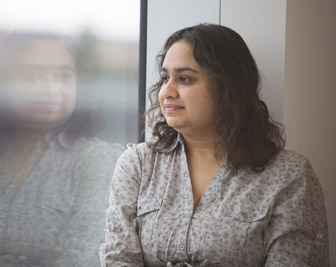 Vina Goghari
Dr. Vina Goghari is the Editor of the
Canadian Psychology
journal. The amount of pandemic-related research and article submissions has been overwhelming in the past few months. The upcoming COVID special edition of the journal will present papers that cover a very broad range of topics related to the pandemic.
Vina Goghari
Dr. Vina Goghari had big plans for 2020. There were going to be conferences that would synergize with her vacations – including one in Banff where she was planning to rent a cottage and hang out with some of her friends. A couple of talks in Vienna were going to allow her to explore the nearby areas and experience Austria for the first time. Instead her breaks disappeared, her workload increased threefold, and she ended up stuck at home with a kidney stone for five months. 2020, right?
Dr. Goghari is a professor at the University of Toronto where she is the Graduate Chair of the Clinical Psychology program. What interests us here at the moment is Dr. Goghari's position as the editor of Canadian Psychology/Psychologie canadienne, the flagship journal of the Canadian Psychological Association. The bulk of a journal editor's work is remote already, so very little has changed in that respect, but the pandemic has created a bit of a slowdown in the review process.
"The ability of academics to spend their time on peer review has been impacted. I find they've still been gracious, and people are still volunteering to review these papers, but sometimes we find that people need more leeway in terms of time to actually get us the review back. We've been lucky that both the authors and the reviewers are having a little bit more patience with each other, and the editor, and the associate editors. It allows us to make sure this process is still equitable and fair and we still get enough reviews."
Another thing that has, predictably, changed is the number of submissions Canadian Psychology is receiving concerning COVID itself. So many, that they have prepared a special issue just for the pandemic. Dr. Goghari says the volume of articles has been overwhelming.
"We did a call for COVID papers in May dealing with psychological perspectives on the pandemic – we feel a psychological, as well as a Canadian/International, lens is very important to helping people deal with the pandemic in terms of work and life balance and mental health. The Special Issue will be coming out in the next few weeks. We saw a record number of papers for that call. This was especially so (true) for the two of us who are the English-speaking editors ̶ we were fielding a tremendous number of papers! It was positive in the sense that the psychological perspective on the pandemic is resonating with people, but also really increased our workload, as we always want to ensure we do a professional job with all submissions. Luckily we were able to get through all of them, and I really think we have a fantastic special issue
Canadian Psychology is a generalist journal, which allowed Dr. Goghari and her team to design the COVID special issue with intention. They wanted the articles to cover a wide range of topics related to Canadians, and to reflect different parts of our society and our population. There are articles about work, sleep, mental health, adults, children, training, and much more. There are also two articles in French, and Dr. Goghari hopes that there is something for everybody in this journal issue.
Not only have they seen an increase in COVID papers, but papers regarding race-related issues that have become increasingly front and centre over the past year. More papers addressing topics such as mental health and racial disparities have been submitted. Dr. Goghari says she wishes this has also been the case for journal in the past given the importance of these societal issues, but is heartened to see that this is more of a focus now.
"One of the things COVID highlighted was that the pandemic doesn't affect everyone equally. There are certain groups that are more affected by the pandemic like the elderly, we know that there were racial disparities in both outcome and incidence of the virus. And so the two things came together – the societal tensions on race, but also highlighted and made worse by the COVID pandemic interacting with these factors."
Dr. Goghari says that she is encouraged by the rise in awareness created by the new focus on inequities and dismantling the systemic causes of racism. She is also encouraged by the number of papers she and her team are receiving surrounding COVID and expects that the studies launched later in the pandemic that focus on longer term impact, challenges, opportunities, and resilience, will produce some new, useful, and fascinating results. Dr. Goghari is above all an optimist. Even when it comes to missing out on some great trips, and a kidney stone!
"I find I don't really miss the things like travel – they were just perks. I miss seeing my friends and my family. I also had some interaction with the health care system because I had a kidney stone for five months. I was very grateful for all the people who are still doing ultrasounds and CT scans and keeping the hospitals clean for us. They were just so kind! Even though they themselves were dealing with all these things, I was touched by their professionalism and their help even while I could see the burden on the health care system. When the kidney stone clinic had to close, there was an onslaught of people and we all have to get in…it was a very eye opening experience. Given what the health care workers go through, they were tremendous even though they must be in a difficult situation. I think COVID plus a kidney stone made me grateful for all the smaller things!"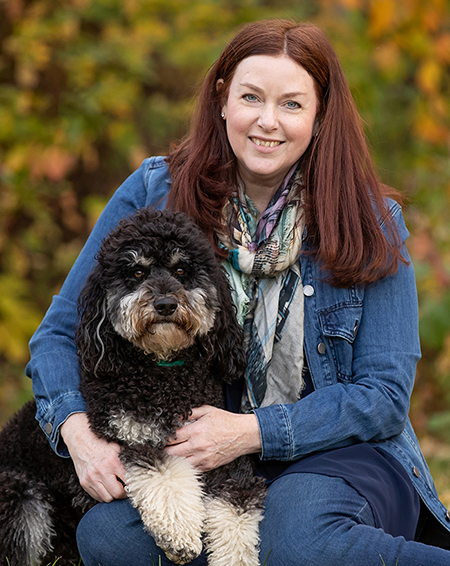 Judy Moench
Dr. Judy Moench has helped create protocols to help her Alberta community and others during the pandemic. Prepped 4 Learning helps teachers, parents, and kids cope with disruption. The Self-care Traumatic Episode Protocol (STEP) is helping mental health clinicians, hospital staff, and others decrease stress and increase coping.
Judy Moench
"I feel like a budding musician who started out in the basement! During COVID we weren't able to get into a studio or anything like that so I literally developed these videos in my basement using audio on my phone."
The Self-care Traumatic Episode Protocol fits into a neat little acronym – STEP! Was this one of those programs that worked backward, to shoehorn its description into an easily-remembered four-letter word? Dr. Judy Moench says no.
"It was named that on purpose because it's a modified version of a protocol that was developed called EMDRGTEP – which is the Eye Movement Desensitization and Reprocessing Group Traumatic Episode Protocol."
Nobody worked backward, I think we can assume, to make EMDRGTEP a neat little acronym!
Dr. Moench is a registered psychologist in Alberta with a private practice, and also an adjunct professor at the University of Alberta. During COVID, she's been working on a number of protocols that might be helpful in the community. One is a school-based program, focused on the universal promotion of emotional health with an emphasis on the well-being of students. Prepped 4 Learning is a self-regulation program that starts with teachers and parents helping kids regulate to learn, all the way up to what to do if there is a crisis in school. Dr. Moench thinks STEP might be helpful in this setting as well, for teachers in particular, and they are beginning research with school staff soon.
STEP was launched during the pandemic to assist mental health clinicians, medical staff, and other front line workers to decrease stress and increase coping. The idea was that because people were unable to meet in person a computer-delivered protocol was necessary. This was not intended to be a substitute for psychological treatment or medical diagnoses, but that a 90-minute session with STEP videos could develop containment strategies that would allow them to continue working on the front lines through this time of overwhelming stress. Eye movement is part of the process.
"Eye movement is part of EMDR Therapy, an approach that has an eight-phase model, and you go through all the phases with a client to help them resolve unprocessed material and recover from distressing life experiences. STEP is an adapted protocol but it still uses eye movements and goes through modified phases of treatment – you print out a worksheet, and the person taps from one side of the protocol sheet to the other side and follows with their eyes as they're doing that. The eye movements help to add distance and give calmness around the event that is being processed.  It helps to consolidate the memory in a more cohesive way."
Normally Dr. Moench and her team would do this kind of activity in groups in the office. You know, in the before-times. Now, this program has to be modified for online delivery, which means a few steps have been adapted. Typically, EMDR treatment would involve an extensive history with the client – with STEP, this has been modified to a few specific questions up front that ensure the person is ready and eligible to use the protocol. For example, someone who was thinking about suicide, or had a complex trauma history, may be better served with one-to-one EMDR Therapy.
Another thing that sets STEP apart is that it is designed to deal with only one very specific trauma episode at a time – right now, the trauma brought on most recently by the COVID-19 pandemic. Dr. Moench calls this 'titration', and it narrows the focus to that one episode and excludes the larger history that might otherwise be part of treatment.
"With STEP, the research study we did focused exclusively on COVID. Since then, I've used it with other things that aren't specifically COVID-related…even though right now everything is kinda COVID-related! But there are other events that are happening along with the pandemic."
The STEP protocol has been used in Alberta with mental health clinicians, with a small group of staff from the United Nations, and with other national and international groups in which Dr. Moench is a member. Right now, she and her team are making a more professional version of the current STEP videos – after all, the originals were shot in her basement with audio from her phone! Only time will tell if this psychology-as-garage-rock-band will be a pandemic-specific flash in the pan (like the Strokes) or a longer lasting international sensation (like U2).
Hey…that's got us thinking now. How come there hasn't been a Live Aid / Live 8 pandemic relief show yet? Those were always super-distanced!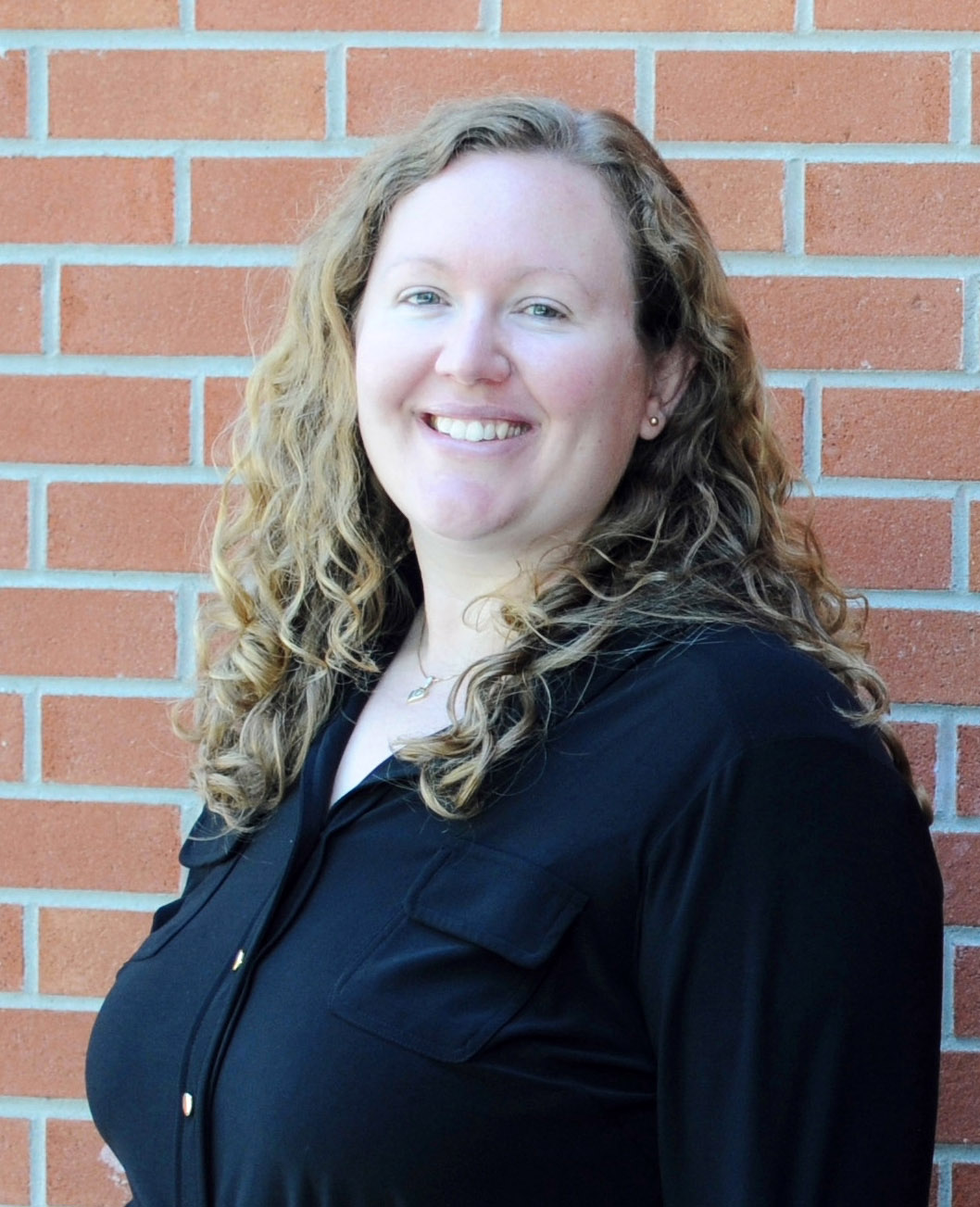 Chloe Hamza
Dr. Chloe Hamza has an article in the upcoming
Canadian Psychology
journal COVID-19 special edition entitled 'When Social Isolation Is Nothing New'. It's part of an ongoing study of post-secondary students, some of whom had pre-existing mental health concerns before the pandemic, and some of whom didn't.
Dr Chloe Hamza
Dr. Chloe Hamza is an assistant professor in the department of Applied Psychology and Human Development at the Ontario Institute for Studies in Education at the University of Toronto. She's the lab director of the CARE lab (Coping, Affect, and Resilience in Education), and her research has been broadly about stress and coping among postsecondary students. It was with this focus that she and her team ran a study looking at the psychological impacts of COVID-19 among postsecondary students.
Like so many other studies at this time, Dr. Hamza and her team were lucky to have already done a similar survey, that one in May of 2019. This meant that repeating many of the same questions with many of the same participants could give a good indication of where they were now, with the pandemic, compared to where they were before.
"We had some pre-COVID assessment data, and then we went back in May 2020 and surveyed students again. We were looking at stress, coping, and mental health before and during the pandemic. What we had originally hypothesized was that students with pre-existing mental health concerns would be those who would be most adversely impacted by the pandemic. But what we found was that students who had pre-existing mental health concerns fared similarly or were actually improving during the pandemic. Whereas students without pre-existing mental health concerns showed the greatest decline in mental health."
This study, and these results, have resulted in an article that will be published in this month's COVID-19 special issue of the journal Canadian Psychology. (See our upcoming profile of Dr. Vina Goghari for more on the journal the day the special edition comes out.) The article is called 'When Social Isolation is Nothing New', and it details these findings from Dr. Hamza and her team.
"When we looked at why those students without pre-existing concerns were declining, we found that increasing social isolation seemed to be associated with deteriorating mental health. What that seems to suggest is that if you were feeling socially disconnected before the pandemic, which in our case was among students with pre-existing mental health concerns, the start of the pandemic and distancing guidelines may have been less impactful. In contrast, if you weren't used to experiencing social isolation, and this was a real change for you, your mental health was more likely to decline."
It looks, for now, as though students with pre-existing concerns were already experiencing some kind of isolation socially pre-pandemic, and that has made the adjustment easier and less impactful for them than it has for others. There are of course other possibilities that might account for the findings of Dr. Hamza and her team, and they plan to explore those in a follow-up study that is beginning right now.
"For many students some stressors actually decreased. For example, having multiple competing demands, or academic pressures, lessened. Which sort of makes sense if you think about how universities initially responded to the pandemic. Students weren't going to class any more, they may not be going to work, and so the demands on their time – both academic and vocational – may have decreased."
The follow-up study is currently under way, where Dr. Hamza and her team are asking those same students how they're coping now during the pandemic. Some of it will involve the results of the previous study, where they will ask the participants about the results. "Here are some of our findings – how does this resonate with you? Do you think it's accurate? What are some of the reasons you think we might have seen this result back in May?"
While that study is ongoing, Dr. Hamza is also focused on her own students – trying her best to ensure that they remain engaged, well, and healthy through what has been a very difficult school year. Her department does a 'wellness challenge' which challenges people to get outside and walk, or pick up and learn a new instrument, or try a new recipe. All things we can do to maintain better mental health during this time of isolation. Things that are good both for those of us who are still new to distancing and socializing remotely, and for those of us for whom social isolation is nothing new.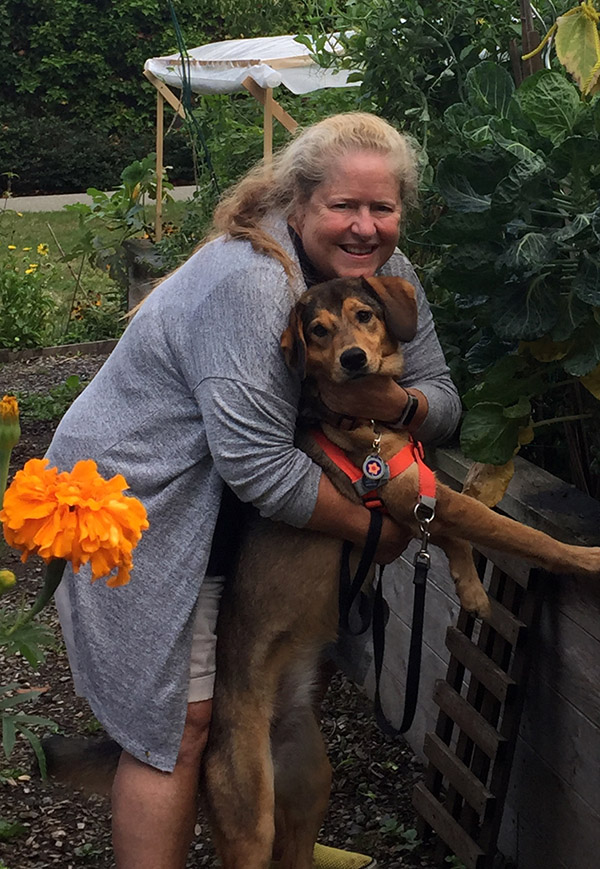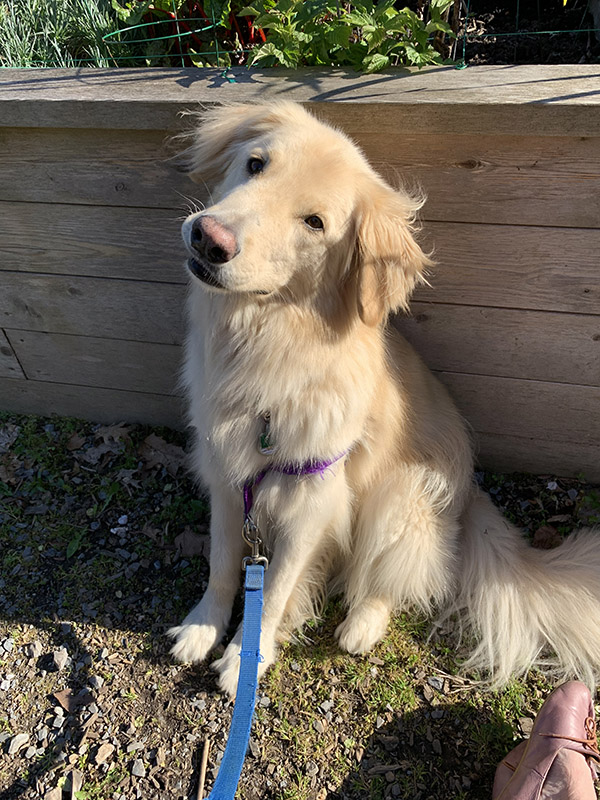 Laurie Ford
Dr. Laurie Ford at UBC has school psychologists to train, students adjusting to online learning, and innovations to replace hands-on experiences. She also has a community garden and two great dogs!
Laurie Ford
"Every night we talk on FaceMail".
Two things are getting Dr. Laurie Ford through this pandemic in a positive way. One is her nightly 'FaceMail' chats with her dad in Oklahoma. Not sure if this means FaceTime, or FaceBook, or Zoom or some other video chat platform, but dad calls it FaceMail and so FaceMail it is. The other is a community garden where Dr. Ford is the President. The garden has become a meeting-place and something of a pandemic oasis throughout the past year. Sometimes up to six or seven people, Laurie and her friends, will head to the garden after work, sit well-distanced on the various plots, and share a laugh and a glass of wine. Maybe pull some weeds. It's a nice break from long days at work.
"I'm getting a lot of work done – when all I have to do is go to the front of my house and come back. The bad thing is I think many of us are working too much, as the lines between work and home are blurring."
Even Dr. Ford's beloved community garden has become part of that blurring of work-home-life, her meetings with friends inspired her to do the same with her grad students. A few months into the pandemic, she suddenly realized that most of her students lived in Vancouver but had never actually met one another in person! With the exception of one student stuck in Australia and one stuck in Alaska, she invited them all to meet, in person, at the garden. (The two stranded students were able to join virtually, by Zoom.)
Dr. Ford is at UBC. She is the Director of Training for the School and Applied Child Psychology program and has been involved in training school psychologists for a long time. She is also a board member at the CPA. As the pandemic has gone on, she has become more and more accustomed to Zoom calls, as has her dogs Gracie Belle and Cooper come to say hi and investigate the goings-on before wandering off to find more interesting 'dog stuff' as Dr. Ford goes back to teaching her now presumably more interested class.
"One of the big things, from a training perspective, is to figure out ways that students can get some of that hands-on training, in schools and in clinical settings, when everything's restricted. The other part that's related to training is – how do you move to train people to do service delivery in less traditional ways?"
Right now, Dr. Ford's training is primarily preparing Masters and Doctoral-level school psychologists. Training that would ordinarily involve a lot of hands-on experience. Before 2020, Dr. Ford would take her students to a local homeless shelter for some classes. Others would take place in a rehab clinic, or a xʷməθkʷəy̓əm (People of the River Grass) longhouse located within walking distance of the UBC campus. Dr. Ford says, just being in these physical locations was a huge part of the experience. That, of course, has not been possible in the past year. So they are finding some workarounds.
Members of community join Dr. Ford's Communities Systems class some weeks as they try alternate ways to immerse students in a variety of settings. In this class and others, she's also experimenting with videos, podcasts, and other methods of delivering information that are different that simple Zoom lectures. She says she has been surprisingly impressed by how many of her students are doing the extra work and taking advantage of the extra content she makes available to them.
"I think I was just so determined to make this be awesome, even though it sucked being on line, that it's made me become more familiar with the technology of teaching online, but it has also in some ways made me work harder to find diverse sources of information. I actually think I'm better teaching this course than I have been in the past. I've had to work harder to be more creative to find new and better ways to engage my students. It's made me think like the kids a little bit – I'm doing less lecturing and I'm using podcasts and videos. They're good teaching pedagogies that we talk about but then we kind of get lazy, you know? So I really think I'm doing a little bit of a better job this year!"
Dr. Ford has a big personality, the kind that can fill a lecture hall in person better than a Zoom screen. She says she misses that part of teaching, addressing a large room full of people, and it's clear that will be the first thing on the docket, whenever this pandemic ends and she can get back to the front of a class. But while it goes on, she hopes that the innovations she and her students have come up with have made her a better teacher, and they have certainly made her more tech-savvy. When the spring arrives, her students will be able to meet one another again, in a safely distanced fashion. They still have the community garden.
And Laurie's dad will still have his FaceMail.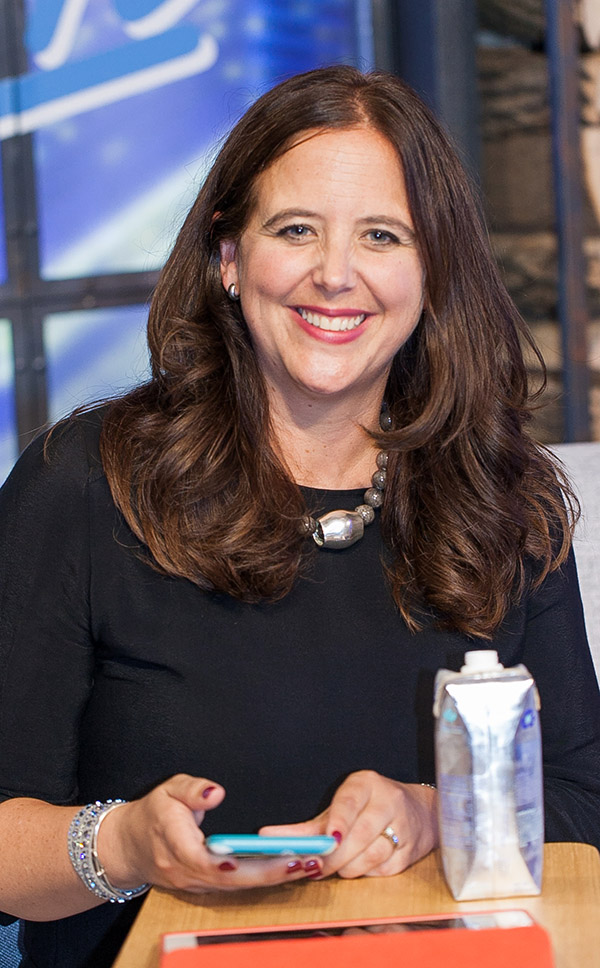 Dr. Christine Chambers
Dr. Christine Chambers is part of the
#ScienceUpFirst
initiative, the Scientific Director at the CIHR Institute of Human Development, Child and Youth Health, and many other things. The biggest change for her during the pandemic might be as the Scientific Director of SKIP (Solutions for Kids in Pain).
Dr Christine Chambers
Busy mom of 4, PhD Psychologist, Scientific Director @CIHR_IHDCYH ,  Scientific Director @KidsInPain , Professor & Tier 1 @CRC_CRC  in Children's Pain @DalhousieU
Christine Chambers' Twitter bio
You'll note that the first word in Dr. Christine Chambers' Twitter bio is 'busy'. It's a shame that Twitter bios allow a maximum of 160 characters only…or maybe it's a blessing? By the time people finished reading hers, they might have no time left for doomscrolling! That's also why we have profiles such as this one, which, as you will note, has no character limit whatsoever.
I feel lucky to have been able to spend half an hour speaking with Dr. Chambers. When I first started at the Canadian Psychological Association, I had made plans to meet with Dr. Chambers in the spring of 2020, when she would be in Ottawa for a conference. Back then, that was how meetings worked – you would wait until you were in the same city, then you would squeeze in some time. Things operate a little differently now but with Dr. Chambers, even on Zoom it's still about squeezing in time.
Dr. Chambers is speaking with me just after one Zoom meeting and just before another, each one involving a different hat she wears. One of those hats is as the scientific director of Solutions for Kids in Pain (SKIP).
"SKIP is a federally funded national mobilization network, focused on moving research into practice. We received funding for four years, so our first year of operation was in the 'before-times'. - In that first year we laid groundwork, developed relationships, built momentum. The pandemic hit just as we were entering into our second year of operation. It's fascinating, both in terms of the areas of focus that we're engaging in right now, but also just the process of knowledge mobilization.
How research gets moved into practice is based a lot on relationshipsand bringing people together. In our first year we had so many workshops, and we played a key convening and catalyzing role in bringing people together on a number of issues in physical spaces. All of a sudden you lose your ability to do that. Thankfully we had a lot of partners in SKIP who were already in the digital space either with health providers or with parents, so we had the right tools and the ability to leverage those.
From a content perspective, obviously vaccinations are a huge topic right now. In the area of children's pain, vaccination pain evidence is very robust. Anna Taddio and others like Meghan McMurtry (also a psychologist) have pulled together this evidence and there's a clinical practice guideline. So we've been doing a lot of public engagement around needles, and how to prepare for needles.
Virtual care has obviously also been something people in the healthcare space have been engaging in in new and different ways, and Katie Birnie – also a psychologist in SKIP – has been leading some really interesting work in this space.
Another thing though, and every health person is struggling with this right now, is how do you keep your issue (in my case pain) a priority in the middle of the pandemic? We were working to improve pain management in Canadian health institutions, now we have to figure out how to keep that issue a priority while competing against all this very important focus on the pandemic. So it's been a hell of a year!"
Dr. Chambers says she's been pleased and surprised at how well the team at SKIP has been able to keep pain front and centre, and how well institutions are responding. There have been many champions for this cause working for many years, and the disruption of COVID may actually have made things a little easier. One, because a lot of people in the healthcare space are re-constructing their practices in a different way, and two, because talking about pain and pain management gives those health institutions a bit of a break from talking about the pandemic.
Another hat Dr. Chambers wears as an expert with the #ScienceUpFirst initiative, combatting online disinformation around the pandemic, the vaccine, and more. (See our profile of Dr. Jonathan Stea for more details on #ScienceUpFirst.)
"This is a fantastic collaboration led by Tim Caulfield and Senator Stan Kutcher, and I was thrilled to be one of the psychologists that was an early joiner. I've been using social media for a number of years to help promote the work we're doing and to raise awareness with a particular focus on parents. So it's been really nice to be a part of this group addressing misinformation head-on. I have my eye on the types of misinformation that gets shared around children and families. It's a wonderful group of people trying to make sure that evidence (in my case psychological evidence) is embraced and accepted."
Some more hats. Dr. Chambers is a professor at Dalhousie University. She runs a research lab where they generate new knowledge about children's pain. And she is also the Scientific Director of the Canadian Institutes of Health Research Institute of Human Development, Child and Youth Health.
"It has been a busy year! It was going to be a busy year before the pandemic, but the pandemic really took it up a notch. It's a privilege to have the opportunity engage in so many different roles, and I tell people I'm definitely not bored during the pandemic! And also I think that never before has Canadian science and global science been on such a stage. Never before have we needed science more, or have needed to communicate the role of science. So it's important that psychologists have visibility, and that the psychological evidence be generated and shared. I'm always trying to put up my psychology flag at every table I sit at, and reminding people of the value of psychology."
Dr. Chambers has four kids between the ages of 9 and 14. Several years ago, she realized that all this research – research she had been instrumental in creating – was not being used to the benefit of her own children. It was then that she started getting into the mobilization side of things, the advocacy and media and policy veins. This involved creating videos, becoming active on social media, and ensuring that knowledge moves to where it needs to go and it led to a career of many hats.
"All this great psychological research is wonderful, but if it sits in journals, or in conferences, and doesn't actually get out into the hands of people who need it, then what was the point?"
Mélanie Joanisse
When the pandemic began, Dr. Mélanie Joanisse created a simple, easy, and funny
Guide to Wellness
for her frontline co-workers at the Montfort hospital. It immediately took off and has been shared and translated around the world to help healthcare workers everywhere.
Mélanie Joanisse
"I wrote this in what I would call a hypomanic phase…as psychologists, we always have to pathologize any kind of creativity."
Dr. Mélanie Joanisse was still processing the fact that she was not going to be able to attend a Pearl Jam concert when she had something of a viral moment in the early days of the pandemic. Can we still say 'going viral'? Or has that phrase now passed out of the lexicon like so many others before it that conjure unwelcome memories? Anyway, a lot of people suddenly found Dr. Joanisse's work. Like, a LOT of people. Her 'Guide To Wellness' was being discovered.
"I got a call from the communications director at the Montfort hospital, who said 'what was your marketing and communication strategy for this? [Mélanie laughs heartily] I was like…none? She said we were being bombarded with messages from people who said they like it, and I was starting to receive a lot of emails – even from people in Europe – saying 'we like this, can we translate it?' And so I said sure, go for it! So the communications team at the Montfort helped me to create a creative commune so people would understand that they could just take it."
Dr. Joanisse's has a private practice in Ottawa, but does a lot of work at the Montfort Hospital, Ontario's only francophone hospital. When the pandemic first hit, she saw at the Montfort the stress that the staff was experiencing. The sudden worry among doctors and nurses. The occupational therapists and social workers who were wearing masks and gowns, something they would never have done before. It was all hands on deckand changed how everyone was working. She wanted to do whatever she could in her capacity as a psychologist to help.
"As a psychologist I'm not trained in acute care – no one would want me in the ER! So I figured maybe doing a guide would be helpful. I was reading a lot online, and there are a lot of good resources, but I was just picturing a physician or a nurse or an RT sitting down with a list of 25 papers that they could read on wellness. I just pictured them shutting down their computers and saying 'I don't have time or the capacity for this'."
So Dr. Joanisse set about writing something that encompassed as much as possible about the evidence-based ways to wellness, but to package it in a more engaging way. Visually attractive, a little bit funny, and representative of what frontline healthcare workers were experiencing. An easily-digestible light read, rather than another arduous undertaking.
"The only mask you should be wearing is a medical mask; please discard the infallible mask, as research has shown it suffocates its users."
From the Guide To Wellness
The humour in the guide comes from Dr. Joanisse herself. She's extremely funny, in a very natural way, and that good humour has helped her get through this pandemic and all the setbacks. Like the Pearl Jam concert she missed – her first realization of how big COVID-19 was going to be was that cancelation. Or, more recently, the Chiefs loss in the Super Bowl – her husband is a huge Chiefs fan and just after they were married they flew to Kansas City to take in a game at Arrowhead. In 2019, moments before the pandemic really took hold, the Chiefs finally overcame decades of ineptitude to deliver a Super Bowl victory to fans like Mélanie's husband.
"Last year when they won, it was pre-pandemic so we were at a friend's house for the Super Bowl. He got up and spontaneously screamed 'this is the best day of my life!' There was a silence, and everyone looked at me. I was like, sorry daughter…birth…wedding…I'm just putting that in my pocket. The next time I spend I don't know what on what, I'm bringing that card out!"
Now, after watching her husband celebrate the greatest day of his life, Dr. Joanisse is something of a Chiefs fan too. This is perhaps more because of Laurent Duvernay-Tardif, the French-Canadian starting right guard with a doctorate in medicine who left the Chiefs in the offseason to join the front lines of the pandemic back in Montreal. Just the kind of person who might benefit from the Guide to Wellness.
Dr. Joanisse still sees stress in her co-workers at the Montfort. Now, it's not the stress of uncertainty that existed at the beginning of the pandemic, but rather a stress borne of long hours, fluctuating numbers, a desire for the pandemic to be over, and sheer exhaustion. She's heartened, however, that many have taken her Guide To Wellness to heart – not only at her own hospital, but at institutions around the world.
"Now I know people in Hawaii, BC, all over the world. All types of different healthcare workers have reached out to me. It has been quite the experience, I have to say. And very moving, to know that this has touched people in that way."
---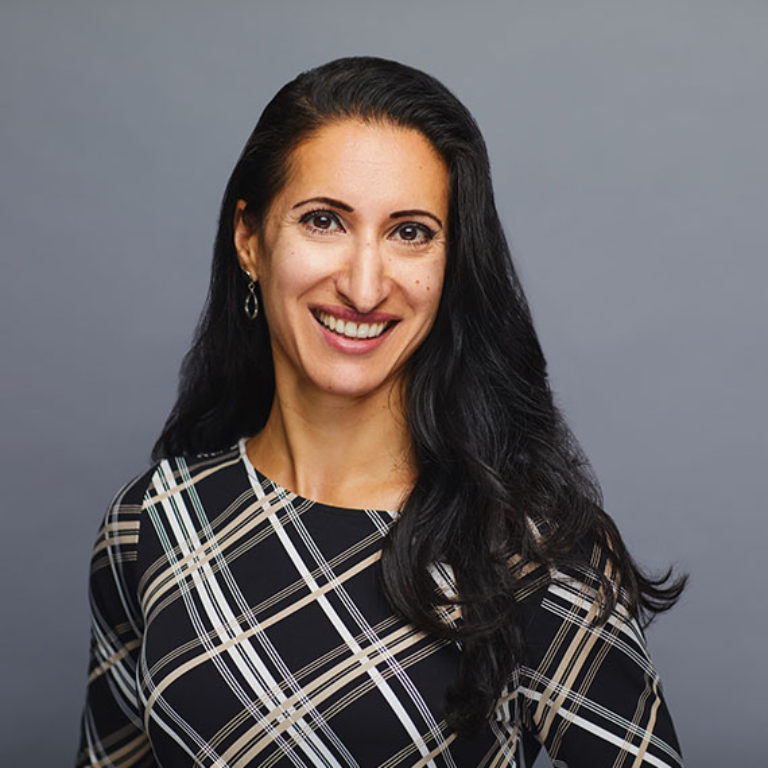 Khush Amaria
MindBeacon had a bit of a head start on other similar groups when the pandemic began, as they had already been providing online services for some time. Dr. Khush Amaria is the Senior Clinical Director at MindBeacon, and the last year for her has been packed with speaking engagements.
Khush Amaria
"My Zoom background used to have my Parent Report Card up there but I took it down because I wasn't doing very well – my cooking skills were poor, there were many problems."
Dr. Khush Amaria's Zoom background now has a bar graph made by one of her children, which really is ideal – it's homey, warm, colourful and comforting – but also scientific! Just the atmosphere she probably wants to evoke for CBT Associates and MindBeacon.
If you are a resident of Ontario, a pop-up window appears when you go to the MindBeacon website. 'Free therapy for Ontario residents! MindBeacon's Therapist Guided Program is now free thanks to funding by the Government of Ontario.' They were always providing live therapy through a digital stream with the CBT Associates division of the company, but it was restricted to Ontario only. During the COVID-19 pandemic, they have expanded their Live Therapy program (now capitalized and official) across Canada, and the Ontario portion is now free thanks to government assistance.
"The one thing that is so clear to me is the demand. In the summer we may have seen about 800 new accounts created each week. In the fall that number was reached close to 2,000 new accounts some weeks. It's indicating that Canadians are struggling, but that they're not waiting – they're reaching out for help right now."
Dr. Amaria is the Senior Clinical Director at MindBeacon and manages the CBT Associates side of the business. During the pandemic, that has meant she does a huge amount of speaking engagements. Companies who reach out looking for an expert in stress, or anxiety, or depression, get Dr. Amaria's full attention, as she walks them through some of the steps they can take to alleviate the difficulties of their employees. She gets them to understand what level of help they might need, and what supports are available.
"Sometimes it's a company that will come to me and say, 'we're all feeling a little concerned about each other, and we don't know how to know if our colleagues are doing well'. So what I often do is talk about how we identify stress in ourselves. A common topic might be 'what is burnout vs. just feeling burnt out?' How can you be there for others? For me that's a really nice way to make psychology and the science of psychology understandable to the day-to-day person. My intention with almost every single event I'm part of is to have people feel like they can walk away with a plan."
That plan may be that they research the thing Dr. Amaria was talking about. Or they're going to reach out to a friend that they think might not be doing so well. Or that they themselves will reach out because they're not doing well. It's always about reminding people of the supports that are available, and destigmatizing mental health – recognizing that mental health is an integral part of everyday health.
In March of 2020, MindBeacon was one of the companies chosen by the Ontario government to provide services quickly and on-demand to Ontarians, which meant that Dr. Amaria and her colleagues expanded their roster of psychologists, and other mental health professionals, very quickly.
"We had to figure out really quickly how we could build our roster, and we brought on psychologists but we also brought on registered social workers. We needed to be able to deliver services, and our psychologists could then be involved in places where diagnosis was required, or helping with triaging, or oversight. Our psychologists are involved in developing protocols. We recognized that some people don't fit the criteria of having a depressive disorder or being anxious – but they have stress! So we launched this amazing managing stress protocol in the fall because many people just needed to 'tweak' their stress management skills. That was a psychologist who wrote that out and put that material in there. That's the nature of what we do."
Another major thing that happened during the pandemic was that MindBeacon went public. Dr. Amaria is a psychologist, still does clinical work, oversees the residency program at CBT Associates, speaks to large groups and does a lot of work as a spokesperson for the company. What she does not do is IPOs and the stock market.
"I'm not sure I really understand most of it – but the most amazing thing about it was the attention that this garnered, and the investment coming back into us as a company to continue to support Canadians. So that's been really neat."
When GameStop stock took off, and Wall Street was all in an uproar, Dr. Amaria says she got the Coles' Notes version of it from her husband, presumably during one of those moments when she was not doing one of the many jobs she has at the moment. Maybe during one of the forced getting-outdoors breaks they take with their school-age children. Taking care of stress levels and mental health is something clinicians have to remember as well.
"I remind myself I need to take a dose of my own medicine in a way. In a week I might talk to 1,000 people about stress management, and share examples from my own life. It's about recognizing that we're all in it together, and we do really have to work on mental health. Nobody is immune – it doesn't matter if you're a psychologist or a therapist, taking care of your mental health is effortful, and we all have to do something."
For some of us, doing something means reaching out to a friend, or taking a walk outside. For others, it might mean reaching out to Live Therapy from MindBeacon. Maybe doing something is as simple as learning something new. Like improving one's 'cooking skills'.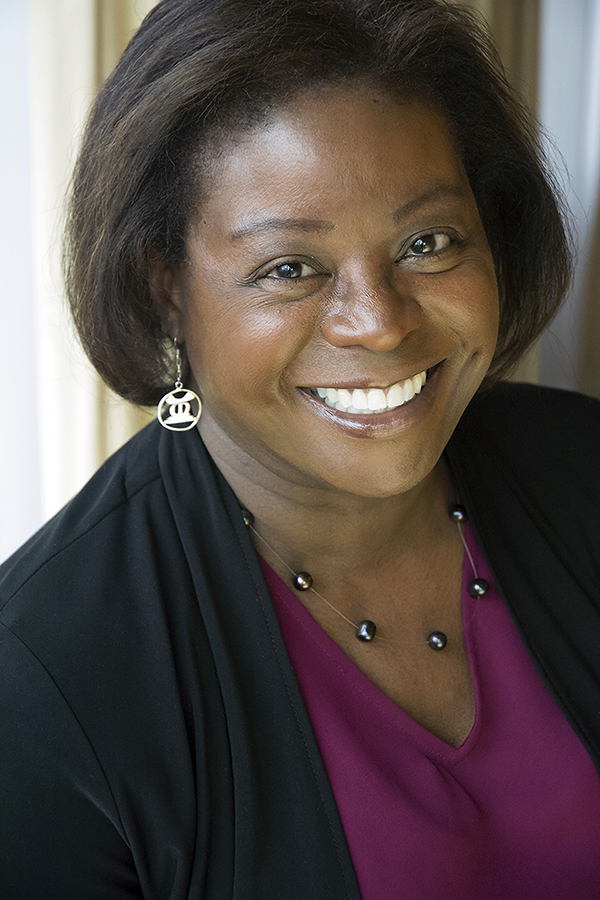 Helen Ofosu
Dr. Helen Ofosu runs IO Advisory in Ottawa where she helps organizations and businesses tackle structural racism and promote equity, diversity, and inclusion. During the pandemic, more and more groups are looking for this kind of assistance and her business is growing.
Dr. Helen Ofosu
"There are certain people who, pre-pandemic, were super-productive and making amazing contributions at work. But because they weren't bragging, buttering up the boss, or charismatic, they were overlooked. But now, when everyone's at home, it's easier to track who is contributing – who is sending in work product. So, all the "doers" are kind of getting their chance to shine."
Dr. Helen Ofosu is writing a book. The working title is The Resilient Career, and will impart lessons she has learned over a 20 year career in Work and Business (Industrial/Organizational) Psychology. It will be a resource for people dealing with underemployment, harassment, workplace scapegoating, or being a newcomer to Canada trying to adapt to a new culture in the workplace. A lot of the book will be about employees' identities, and how those tie into career progression, as well as some insights around the "glass cliff" phenomenon (i.e., women and racialized people being more likely than men to achieve leadership roles in an organization in times of crisis, when the chance of failure is much greater).
It may seem like writing a book during the COVID-19 lockdown is something a person with a lot of time on their hands would decide to do. That does not seem to be the case for Dr. Ofosu, who is an HR Consultant, Executive Coach, and Career Coach who runs I/O Advisory Services in Ottawa. Much like the employees she sees getting more recognition for the work they do during the pandemic, Dr. Ofosu is getting more recognition as well. The bulk of her clients were once in Ottawa, but now that Zoom is the de facto way to connect she is working with companies all over Canada, and sometimes the US and Saudi Arabia.
An additional reason for that branching out is the newfound focus companies are placing on systemic discrimination, anti-racist workplaces and restructuring their policies around equity, diversity, and inclusion. That happens to be Dr. Ofosu's specialty – what she refers to as a 'passion project' turned full-fledged business line. This process is taking something of a different turn now as well, with the pandemic forcing this kind of coaching to be done at a distance. At the moment, this is mainly taking the form of mentorship and sponsorship programs for employees.
"My favourite model is one that I've been experimenting with and tweaking – it's blending mentorship with allyship. At the same time that we train mentors to be more effective working with racialized people with whom they may not have a lot of experience, we're also going to train a second group of people called 'allies.' These are people who may be senior and well-intentioned in the organization, but who don't have the time to dedicate to either a one-on-one protégé or a small group of protégés. But they can still benefit from some training around systemic discrimination and what it means to be a good ally and mentor. They can then be out there in their organization as resources and influencers on more of an ad hoc basis."
The mentors and the allies both receive the same kind of training – but while the allies tend to have giant workloads and full calendars and therefore less time to dedicate to this sort of thing, the mentors commit to six month or year-long programs where they check in with Dr. Ofosu regularly.
Mentors are ideally people in leadership positions in the organization. They are people with good 'soft skills' (e.g., communication, empathy, judgement, strategic thinking, etc.) and a genuine interest in supporting the career development of more junior employees. This way they will be more effective at imparting the lessons learned to the rest of their teams.
It was shortly after the death of George Floyd that a group in Toronto reached out to Dr. Ofosu, and it's with this group that she has been developing the mentorship program as it stands today to support communication, marketing, and PR professionals in Canada. Now the federal government has caught wind, and she's working with them to get this program launched there as well.
That likely means more work, which might also mean less time working on her book. But Dr. Ofosu will find the time, while still taking the occasional break. One of the perks of living in Ottawa is all that free time outdoors taking long walks and shoveling snow, where she puts on her headphones and listens to R&B, gospel, and hiphop music. Then she'll come back in refreshed, ready to work on that book (with support from her American editor) and to get busy supporting leaders and dismantling structural racism at organizations across Canada.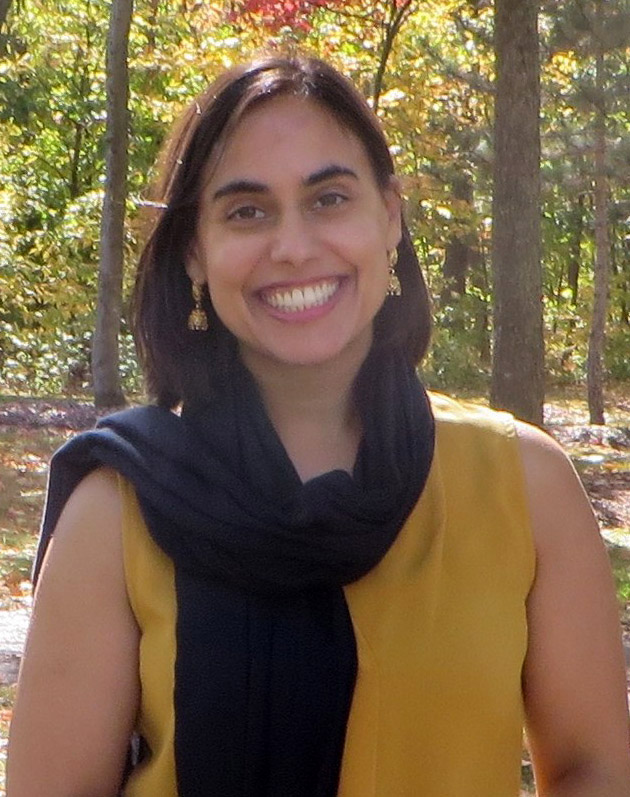 Maya Yampolsky
The COVID-19 pandemic has made racism worse around the world for marginalized communities. Racism has made the pandemic worse for those communities as well. Dr. Maya Yampolsky specializes in social and cultural psychology, with a particular focus in her research on systemic racism and how racism enters into our personal lives.
Maya Yampolsky
In the spring of 2020, there was a COVID outbreak at a homeless shelter in Ottawa. The outbreak was traced back to two immigrant women who were both working at multiple long-term care homes in the city, and who lived at the homeless shelter. As new Canadians with few job prospects, personal support worker positions were some of the only jobs the two women could get. Those jobs paid so little that they were forced to work in more than one location in order to make enough money to live. Even then, they did not make enough to afford rent and so they had to live at the homeless shelter. It was a perfect storm of transmission as vulnerable people in one population brought the virus to vulnerable people in another. As many pointed out at the time, this was eminently predictable.
COVID-19 has had a disproportionately devastating effect on Black people, Indigenous people, immigrants and refugees. Pretty much anyone that has been disadvantaged by institutions and societies over generations are now even more vulnerable because of health inequities. Dr. Maya Yampolsky is an Assistant Professor in Psychology at Université Laval. She specializes in social and cultural psychology, with a particular focus in her research on the experience of managing multicultural and intersectional identities, and how those identities are related to our broader social relationships and broader social issues – especially systemic racism and how racism enters into our personal lives.
We're speaking on Zoom, Dr. Yampolsky in her apartment in Quebec City, in front of a blank wall that I notice looks a lot like the hallway outside my high school gym. It turns out this is by design – an avid yoga practitioner, Dr. Yampolsky has been with a group call the Art of Living Foundation for about 20 years. They are an organization that promotes individual and community development through yoga and yogic philosophy. When teaching a course, Dr. Yampolsky prefers a neutral, blank background. That said, I get the sense that a yoga class with Maya would be an awful lot of fun. She is exuberant, cheerful, friendly and animated in a way that comes through even a Zoom screen. Even when the subjects we're discussing are rather sombre and depressing compared to yoga. Subjects like COVID, and racism.
"A lot of research showed that Black Canadians of Caribbean origin or African origin, populations that are descendants of enslaved peoples from previous centuries, these groups have continuously been targeted. As a result there's stress, and there's illness that builds up in the body. So a lot more of these members of our population have chronic illness, which makes them more vulnerable to COVID, and to having a more intense experience with it. This means they have worse cases and a higher mortality."
Around the world, Black, Indigenous, Hispanic and Southeast Asian people have felt the greatest impact from the pandemic. This is in part because of the stress that comes along with the continuous targeting Dr. Yampolsky speaks about, but also because those groups are the most likely to be essential workers. Frontline healthcare employees, people who work in long-term care facilities, areas that are more susceptible to exposure. Worse health outcomes, increased exposure, and more long-term neglect of marginalized communities have combined to create a storm during the pandemic.
"This isn't overt racism, like hatred. But it is something that manifests from the existence of structural racism that creates inequalities that then come to the surface when a pandemic hits."
Dr. Yampolsky, along with her colleagues Andrew Ryder, John Berry, and Saba Safdar, created the fact sheet 'Why Does Culture Matter to COVID-19' for the CPA. That fact sheet inspired a review article she is currently working on with Rebecca Bayeh (1st author) and Andrew Ryder (last and corresponding author). Every time culture and COVID is discussed, it takes Dr. Yampolsky and her colleagues in new directions. Racism is a big part of that. With the pandemic, one thing leapt out very early.
"The World Health Organization has said that we don't name diseases after places. And yet, people kept insisting on calling this the China Virus or worse. From there we saw a lot of hate speech emerging, and there's been a lot of hate crime. Here in cities like Toronto and Montreal, there were a lot of defacements of businesses and sacred spaces like Buddhist temples. Asian-Canadians and Asian people abroad, in the global diaspora, and people who looked phenotypically Asian (like Northeastern states in India) were being targeted as the source of the virus and being associated with disease."
This is sadly not a new thing. We've seen this before many times, with virtually every epidemic and pandemic in human history (the 1918 influenza pandemic is still called the 'Spanish flu' today, even though the first reports of the outbreak were in Kansas, and no evidence suggests that Spain was particularly hard-hit or that outbreaks occurred there earlier than anywhere else).
Dr. Yampolsky explains that part of the reason for this is that the human brain has shortcuts wired into it to be able to avoid danger – we see disease and immediately try to determine the source of the danger, leading us to associate a virus with a whole group. But of course, it's more complicated than just this. It wasn't as though everything was great, and then suddenly the pandemic created more racism – there had been a steady rise in overt racism and hate groups leading up to the onset of COVID-19, a trend that was merely accelerated by the pandemic.
Racism has always existed, and it is always there among the public – the rise has been in overt, or as Dr. Yampolsky put it, "audacious" racism. Hate groups and far-right terror groups in North America and Europe have been more bold in sharing their vitriol publicly. Even some political actions have acted to exacerbate racial tensions. Dr. Yampolsky points to Bill-21 in Quebec, the law that bans people working in public services from wearing 'religious symbols' of any kind.
"Anything that essentially targets a minority group will also condone hate toward that group. By its very nature, it singles them out for discrimination. And we were seeing a lot of that already."
Discrimination against virtually all minority groups has been amped up as a result of COVID-19, in large part because that discrimination was on the rise already. The advent of the pandemic became an excuse to further scapegoat those marginalized groups among those who were already trafficking in hate. These populations already tended to be more vulnerable than others because a history of systemic racism has set them up that way.
In the middle of this perfect storm, Dr. Yampolsky sees a silver lining, maybe a light at the end of the tunnel.
"Hopefully the fact that COVID happened, and then this latest big anti-racism movement – as far as I can tell, the biggest since the civil rights movement – in a way COVID facilitated drawing our attention to what was an existing situation. We weren't going out, we weren't being distracted, and so our attention was drawn towards anti-racism. This, positively, has yielded a lot more awareness about racism, and institutional valuing and awareness about racism as well. So that also gives me hope – in the sense that COVID showed us that we're all connected, it also drew our attention to these things that needed repair, and needed work. I hope that it does end up building more responsible, more healthy, and happier connections with one another."
There's still a huge amount of work to do building those connections. To avoid another scenario like the one that happened in Ottawa in the spring, immigrants and refugees require greater supports. Personal support workers, and others we consider essential, require higher salaries. We also need to build ethical and cooperative interactions with Black and Indigenous peoples. There must be equitable and affordable housing for all. And the structural systems that create these conditions must be dismantled.
Dr. Maya Yampolsky is one of the people that will move us closer, as a society, to creating those connections. After an hour with her on Zoom, it's almost impossible not to be inspired to get out there and start working on dismantling racist structures and historic disenfranchisement. And also, maybe even to sign up for her yoga class.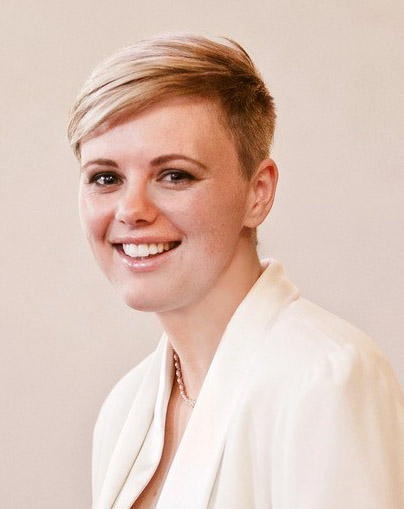 Karen Blair
Dr. Karen Blair and her colleagues created the 'COVID-19 Interpersonal & Social Coping Study' which surveyed hundreds of Canadians over several months. One of the most striking results they found was the impact of the pandemic on LGBTQ+ university students.
Karen Blair
"One student broke up with her girlfriend just as the pandemic began. She was sent home but wasn't out to her family. So she was heartbroken, that young love heartbreak that totally guts you, but her family didn't even know she was gay. And so she couldn't be heartbroken in front of them. At the same time her brother was home, with his girlfriend stuck in another city. And so their parents were doting on him – empathetic and supportive of the poor moping brother, sad at being separated from his girlfriend. And she's watching this knowing she can't even tell them that she's heartbroken, that she got dumped because of the pandemic."
Dr. Karen Blair is an assistant professor of psychology at Trent University. She is also the Chair of the Sexual Orientation and Gender Identity Section of the CPA, and has been since 2014, a fairly long time to be the chair of a section. She says she's likely to remain the Chair until at least 2022, as it would be a pretty big ask to get someone to take over virtually, in the middle of our current pandemic.
One of the things Dr. Blair has done during the pandemic is the 'COVID-19 Interpersonal & Social Coping Study'. It was a large, ongoing survey of hundreds of Canadians on a variety of topics. It found as the pandemic progressed between May and July, Canadians wore masks more often and supported mandatory mask mandates more strongly.
Dr. Blair and her team also looked at Intimate Partner Violence (IPV), and found that the sample couples who had negative reactions to COVID-19 were at greater risk of perpetrating and being the victim of IPV. Their results found that married or common law couples are at greater risk for psychological IPV victimization; women and married or common law couples are at greater risk for psychological IPV perpetration; and younger individuals, parents, mixed-sex couples, and individuals in newer relationships are at greater risk for sexual IPV victimization.
They also looked specifically at Nova Scotians and how they were coping with the pandemic relative to other Canadians. Nova Scotians reported higher levels of social support, mental wellbeing, and medical help seeking behaviours. Nova Scotians also reported more engagement in WHO recommendations, feelings of competency to engage in social distancing and more positive attitudes toward mandatory mask regulations.
Part of the survey had participants writing notes to their past and future selves - one was a message to a past self, before the pandemic began. The other, a message to a future self several weeks later (see Courtney Gosselin profile).
Perhaps the biggest thing Dr. Blair and her team keyed on in the survey was LGBTQ+ university students who were dealing with the pandemic, home life, and distance learning.
When the first lockdown and stay-at-home orders came down way back in March of 2020, students from all over Canada were sent home from school. Accommodations were made for those who could not return home – those whose home was in a hot spot, like Italy. Or those who may not have been able to get back to Canada once they left for their home countries. But students whose needs could be met only on campus, like the LGBTQ+ population, were not considered.
Universities across Canada closed on March 13th. Students were, for the most part, given 24 hours notice that they would be moving back home. For LGBTQ+ students, that meant giving up the support systems they had cultivated at school – social groups, roommates, dorm communities and so on. It also meant that for many of them, they were going home to a place where there was simply no support at all. Everything else in the family might be fine, but for these kids there is a huge part of themselves that is having to hide.
"Parents were scrambling to get their kids home, kids were scrambling to move out. In all that chaos we never stopped to ask if we were sending closeted kids home to unaccepting families."
In addition to the students who remain closeted at home, there are some who may have it even worse – their family knows, but is hostile about their orientation or identity. Which means they are being berated for it every day, stuck in a place they can't escape, where the support system they've built outside the home is inaccessible.
Even virtual support becomes difficult for these students. Now stuck at home with a family that doesn't accept their sexual orientation, or their gender identity, there is often not a place private enough to have that conversation over Zoom or Skype without the danger of a parent or sibling overhearing the discussion.
These youth, while experiencing all the same upheaval the rest of us went through with the pandemic, had this added layer of a difficult home life. Dr. Blair says this difficulty doesn't tend to extend to adult LGBTQ+ people – the 30- or 40-year-olds who are settled and married.
"Someone asked me the other day how it has affected me, and I thought not really – I might actually be doing really well. I'm stuck at home with my wife… we're both academics and often collaborate with each other so we've been able to be great supports to each other throughout the various lockdowns."
Dr. Blair herself relocated during the pandemic to be closer to family. While her wife's family is now within driving distance and they are only one flight (instead of two) from her own family, the pandemic has meant they haven't been able to realize the benefits of seeing their families more despite living closer. But the fact that they both have families that want them to visit, and that are happy to be cooped up with one another, puts them in a place many of the university youth Dr. Blair speaks about can only dream of being.
One day, hopefully, those LGBTQ+ youth will get to that place. For now, they must navigate their way through a difficult school year, the same global pandemic with which we're all dealing, and a certain kind of isolation and difficult home situation most of us won't experience. What they are missing is a community, a peer group, and a support system. And someone with whom they can share their heartbreak.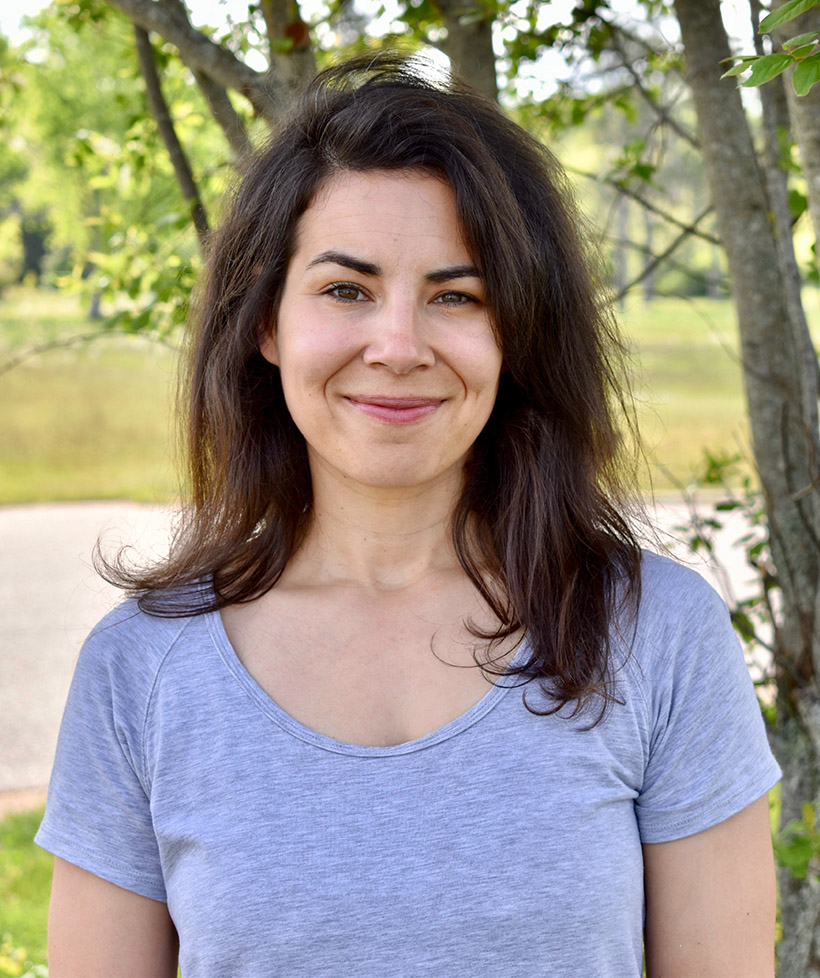 Courtney Gosselin
Courtney Gosselin was one of 25 students from Canada and the UK who worked on the COVID-19 Coping Study between March and August. Part of the study was letters people wrote to their past selves (pre-pandemic) and future selves (what they thought at the time would be post-pandemic).
Courtney Gosselin
"Find time for yourself, life will slow down, and that's okay. Take time to learn lessons, take time to really appreciate everything. You are strong, creative and independent, which will all come in handy."
Anonymous, writing a note to their past self during the pandemic
Courtney Gosselin is a graduate student in clinical psychology at Acadia University. She's doing her Masters-level research with Dr. Karen Blair and Dr. Diane Holmberg, and as COVID-19 has overwhelmed most of our lives, their research has moved in that direction as well. Dr. Blair and her colleagues embarked on a large-scale COVID-19 coping study. At the end of the survey, there were two questions – one was a message to a past self, before the pandemic began. The other, a message to a future self several weeks later.
The questions were inspired by a video made by Italian filmmaker Olmo Parenti called 10 Days Later. In the earliest part of the pandemic, when Italy was being hit harder than nearly any country in the world, Parenti asked Italians to record messages to themselves just ten days earlier – what did they wish they had known just ten days ago?
"What you might think is coming is not nearly what is coming. What is happening is much, much worse than what you thought it could be."
Anonymous Italian citizen, 10 Days Later video
The Italian 10 Days Later video was filmed in early March. At the time, it was intended to be a warning to the rest of the world. It was estimated that at the time, France and the United States were about 10 days behind where Italy was in the progression of COVID-19, and the hope was that people in those, and other countries, would see this and take the virus seriously.
When Courtney and her group began asking the two questions developed by Dr. Blair, it was much further into the pandemic. Like, a few weeks further into it, which in March and April was a fairly large passage of time in which an awful lot happened here in Canada. She and fellow Acadia student Abbey Miller developed a coding scheme to look at the more than 500 responses.
There was at least one person who advised their earlier self to "Buy Zoom shares, sell Air Canada, don't worry about toilet paper.", but very few were so self-serving. What Courtney and her team were struck by was the overall tone of hope, the positivity, and the more optimistic and encouraging series of messages. Advice to take time for self-care, to slow down and enjoy the little things in life. The encouraging messages were ten times more common than the discouraging ones.
"This is a chance for you to connect with the part of yourself that thrives on solitude, thinking, listening to nature, watching the sun rise and set."
While the messages to past selves were largely optimistic, the messages to future selves were a little different. A lot of them would fall into the category of "hey, self – is it over yet?" Says Dr. Blair, "none of us thought it would go on this long either. Now that we think about it, instead of asking them to write to themselves six weeks from now, we should also have asked them to write for six months, or a year, from now." Some participants stayed in the study for four weeks, and often their future messages would be the same week in and week out – how are things NOW?
"As the world opens up, how do we cope with physical distance, the funerals that have been postponed and loss in general (not due to COVID sickness but impacted by its limitations)?"
Courtney and Dr. Blair say they would like to do another survey of this kind with a different set of questions to see if the optimism and hope that they saw back in March and April has remained. They would do it a little bit differently though, as logistically this one was a bit of a nightmare for their lab. Software, time zones, and other factors came into play and resulted in a group of students going into the lab almost every night to send out the surveys manually, from 6 pm in Newfoundland to 6 pm in BC.
It was, as a result, a very labour-intensive study to run. Especially for the students, like Courtney and the 24 others from Canada and the UK who worked on it between late March and early August. At the beginning, as the pandemic was just hitting Canada and the study was just beginning, they were running on adrenaline. The need to get something done, the need to find a way to help during the COVID-19 crisis, drove them to work longer hours and search for answers.
If they were to do it again now, would they have the same motivation? Would they feel the same urgency, almost a year into the pandemic? It's tough to say – just as it's tough to say whether the responses would have a similar tone today as they did back in April. As one participant said,
"Am I still being a positive person?"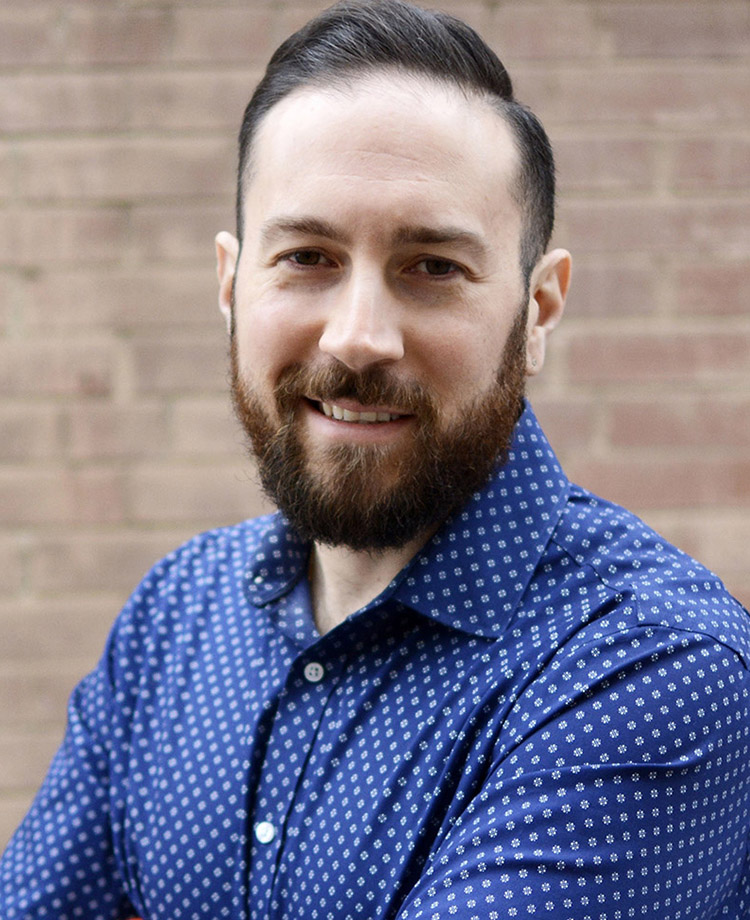 Jonathan N. Stea
The proliferation of disinformation and misinformation online over the past few years has become more dangerous with the advent of the COVID-19 pandemic. Dr. Jonathan Stea, a clinical psychologist and an adjunct assistant professor at the University of Calgary, is one of two psychologists invited to join
Science Up First
, an initiative bringing together experts from every field to combat disinformation online.
Jonathan N. Stea
"That the outbreaks of Spanish influenza, which have given army officials some concern, may have been started by German agents who were put ashore from a submarine, was the belief expressed today by Lieut. Col. Phillip S. Doane, head of the Health and Sanitation Section of the Emergency Fleet Corporation. … 'It is quite possible that the epidemic was started by Huns sent ashore by Boche submarine commanders,' he said. 'We know that men have been ashore from German submarine boats, for they have been in New York and other places. It would be quite easy for one of these German agents to turn loose Spanish influenza germs in a theatre or some other place where large numbers of persons are assembled.'" (New York Times, 'Think influenza came in U-boat', September 19, 1918).
You can find that story on Page 11 of Dr. Steven Taylor's book The Psychology of Pandemics: Preparing for the Next Global Outbreak of Infectious Disease. Conspiracy theories are nothing new. Conspiracies surrounding pandemics are nothing new. What has changed is the speed at which they are spread, and the maliciousness with which they are created.
Lieut. Col. Doane may have thought German U-Boat submariners were coming ashore to spread the flu in movie theatres, and his story was told to the New York Times. It was read by New Yorkers who may, or may not, have believed him. The fact that this opinion exists only in archival material and does not persist to this day, is indicative that either few people read it, few of them believed it, or both.
Lieut. Col. Doane's theory was not posted to an 8-Chan thread, picked up by a Russian bot farm, posted to Facebook by sixty accounts, disseminated by dozens of questionable 'news' platforms, discovered by the President of the United States and tweeted to 90 million people, many of whom were eager to believe and spread the rumour.
This is where we live now, where disinformation and falsehoods can spread from one person to millions across the world in the blink of an eye. And in the time of a pandemic, this can be dangerous, destructive, and harmful in more ways than just fighting between friends and family members. It can put whole populations in greater danger than they need to be.
It is for this reason that scientists across Canada have come together to create the #ScienceUpFirst initiative. Dr. Jonathan N. Stea, a clinical psychologist and an adjunct assistant professor at the University of Calgary, is one of two psychologists who were asked to join the team. Along with Dr. Christine Chambers, Dr. Stea is providing his psychological expertise to combatting disinformation online – specifically, for , disinformation about COVID-19 and COVID-19 vaccines.
"It's an ethical imperative for psychologists to promote evidence-based patient care and public health– so I've always been interested in things like pseudoscience and health-related misinformation. Calling that stuff out is one of our ethical imperatives."
#ScienceUpFirst emerged from conversations between Timothy Caulfield, a professor of health, law, and policy at the University of Alberta, and Senator Stan Kutcher of Nova Scotia. Professor Caulfield has been researching online disinformation and how to debunk it for decades. Senator Kutcher, before becoming a senator, was the Department Head of Psychiatry at Dalhousie University. They got together to assemble a team of science communicators, epidemiologists, chemists, biologists, geneticists, bioethicists, infectious disease experts, and of course psychologists. Dr. Stea says,
"There is a lot that psychology can bring to the table. We're trained extensively in science, we're trained in critical thinking, and we're trained to understand the ways in which we interpret information and the world more generally. I've personally applied these skills to communicate to the public through mainstream media channels, such as articles about tackling health-related misinformation, like how to address vaccine hesitancy and how to identify fake science news."
This coalition of scientists is dedicated to debunking the misinformation that is out there now. They also want to do the same, as quickly as possible, after a new false narrative emerges online. And there are a lot of them – Bill Gates is microchipping you through vaccines, the numbers are being inflated to control people somehow, alternative medicine cures the virus, the list goes on. And on, and on, and on. Add to that the already loud and vocal anti-vaccination movement that predated the pandemic, and it looks like an uphill battle. But it's one Dr. Stea is ready to wage.
"Science is an ever-evolving process, and sometimes there are disagreements between scientists. I think for the first time, science is being exposed to the public the way it has always been – as an iterative, evolving process. But for people who are unaware of that, sometimes it can be kind of jarring and it can leave people vulnerable to traps of misinformation. You'll hear anecdotes, or testimonials on Facebook about how vaccines are extremely dangerous or how Bill Gates caused all this or something. And we want to take accurate, science-informed information and amplify that."
The initiative is not just scientists railing against misinformation, it is designed for regular Canadians, and regular people around the world, to help amplify the message in the name of public health and protecting their communities.
Your brother-in-law posted online that the COVID-19 was engineered in a lab in China. Your former boss is constantly posting memes about the vaccine being unsafe and untested. Hank from high school is pretty convinced the virus itself is a hoax, meant to distract us all from Pizzagate. Go to #ScienceUpFirstFirst.com, the site that's designed to help you in combatting these conspiracy theories and false information. They're fully committed to this fight and want to provide you with the tools to join in as well so that you are not railing against misinformation alone.
Dr. Stea's day job involves providing psychological treatment in a specialized interdisciplinary outpatient clinic for people who present with both substance use and psychiatric disorders. With the pandemic, he and his colleagues have helped people with these conditions adapt and cope with the additional stressful layer of COVID-related anxiety and uncertainty.. Social media, and the conspiracy theories it perpetuates, does not help. And the volume of these things is only increasing. And of course, that's where Dr. Stea is spending a fair amount of his spare time.
In 1963, Republican Presidential candidate Barry Goldwater refused to distance himself from the John Birch Society, a powerful conservative group claiming that the bulk of the American congress, including President Eisenhower, were communist conspirators. Later the JBS would push the bogus claim that laetrile, a chemical compound found mostly in the seeds of apricots, was a cure for cancer. In 1964, Goldwater was defeated in one of the biggest landslides in American history, and the John Birch Society was forced out of respectable Republican circles
In 2019, Marjorie Taylor Greene voiced support for the theory that the school shooting at Marjorie Stoneman Douglas High School was a "false flag" attack. She also advanced the conspiracy theory that there was a video – though she hadn't seen it herself because it does not exist – circulating on the "dark web" of Hillary Clinton cutting off a young girl's face and wearing it herself as a mask while drinking that young girl's blood. In November of 2020, Marjorie Taylor Greene was elected to Congress as a Republican Representative from Georgia.
Much of this, of course, stems from Donald Trump who was the biggest source of disinformation and conspiracy theories in the world. Disinformation about COVID-19 is estimated to have declined by 73% on Twitter since Trump had his account disconnected by the platform. And so now may be the perfect time to strike. If genuine science and fact can flood the internet at the same pace as false stories can be spread by trolls, then perhaps we have a chance to stem what the WHO calls a "global infodemic".
It's an uphill battle, but it is one that must be waged. Dr. Stea and his colleagues are ready to take it on – and they're in it for the long haul.
To join the #ScienceUpFirst movement, follow @ScienceUpFirst on Twitter, Instagram, and Facebook, and please visit www.ScienceUpFirst.com to learn more.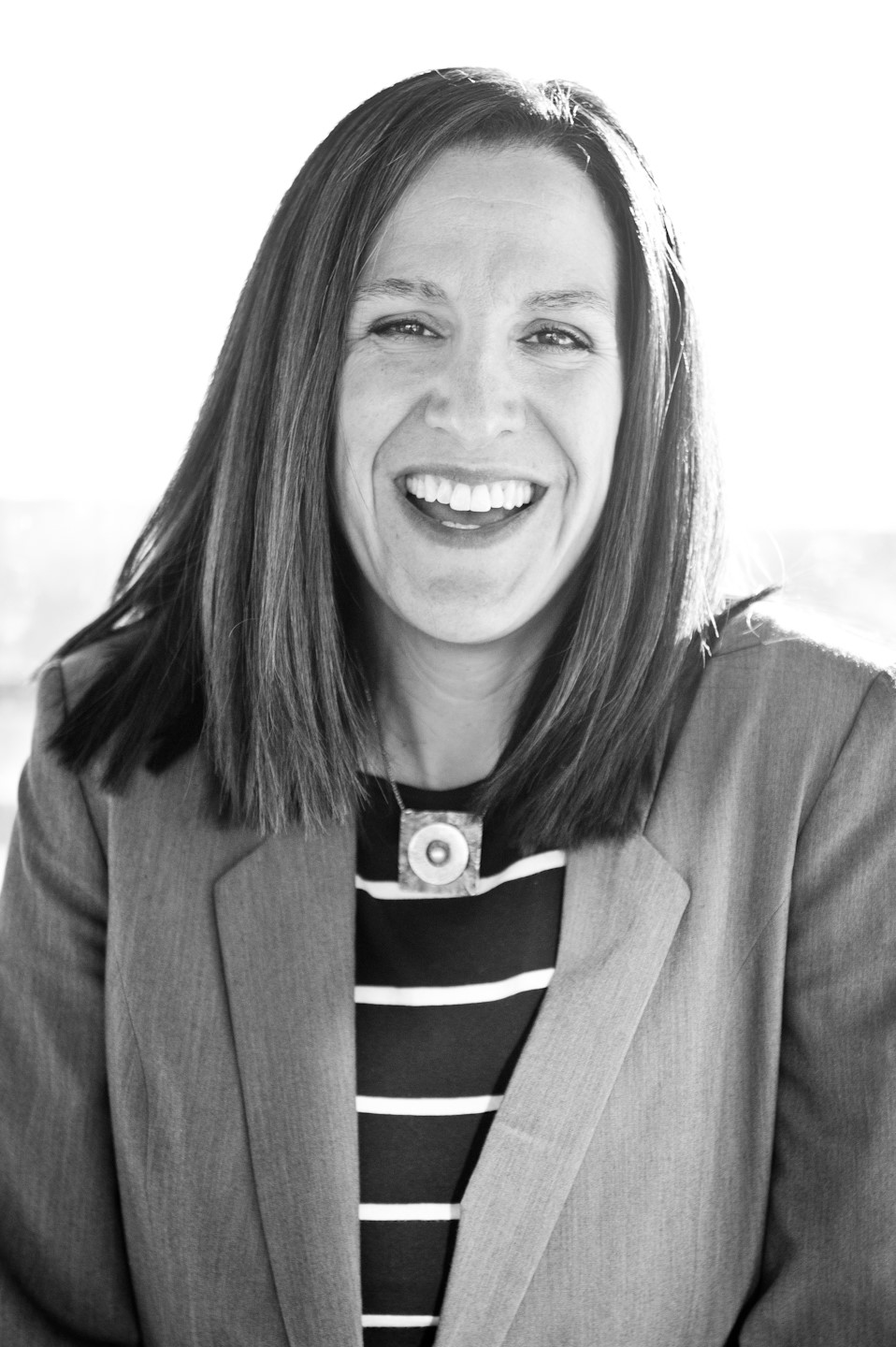 Adrienne Leslie-Toogood
Dr. Adrienne Leslie-Toogood works with elite athletes in Manitoba. When the pandemic hit, those athletes were spread out across the world, some unable to return home. In response, Dr. Leslie-Toogood launched the
#TerrificTuesdays
Zoom therapy sessions, a podcast, a book club, and much more to connect athletes across levels, disciplines, and the world.
About Adrienne Leslie-Toogood
Adrienne Leslie-Toogood
"I learned what it's like to do something for the last time and now know that it's not about doing it perfectly but about the privilege of getting to do it and staying connected to my why."
- Leanne Taylor, Canadian paratriathlete, #TerrificTuesdays
Dr. Adrienne Leslie-Toogood is sitting on a Bosu ball during our Zoom chat. This suddenly seems like a pretty great idea – a way to maintain a little bit of physical fitness during that portion of our days when we are most sedentary in front of our computer cameras. This may not have been Dr. Leslie-Toogood's motivation for choosing the Bosu ball – there is a perfectly serviceable office chair right next to her – but that chair has been commandeered by a rather presumptuous dog. The presence of a dog enhances any Zoom call, and so this is a perfectly acceptable arrangement.
The pandemic has forced us all to figure out acceptable arrangements, the kind we might not have imagined a year ago. Very often those new arrangements turn out to be positive, and sometimes they break new ground. Such is the case with Dr. Leslie-Toogood's work, and with her clients, many of whom are elite athletes across Canada and, currently, around the world.
Usually, those athletes are in their own little bubbles (not the COVID kind of bubble, but rather a "hardcore athletes striving for the same goal" bubble). Olympic athletes rarely interact with NCAA divers. Top-level gymnasts don't tend to run in the same circles as paratriathletes. Even within the Olympic community there's little crossover between say, cyclists and water polo players. That is, until now – when Dr. Leslie-Toogood and her team initiated #TerrificTuesdays, to connect elite athletes from all different sports, and all different levels, to support one another during the pandemic.
This involves weekly Zoom calls with NCAA players whose seasons have been canceled, Olympic hopefuls who missed out on a chance of competing at Tokyo in 2020, internationally ranked table tennis players whose tournaments have been delayed time and again, and basketball players in a tight bubble in Europe where their teams are located.
Those calls have been extraordinarily productive, as elite athletes from all walks of life connect virtually over great distances and share their experiences and their wisdom with one another. Dr. Leslie-Toogood and her team collate some of that wisdom and share it on the Canadian Sport Centre Manitoba Twitter account, @cscmanitoba, under the hashtag #TerrificTuesdays.
"We are all trying to be excellent people, but the path to that excellence is unique."
- Michelle Sawatzky-Koop, Canadian volleyball player, #TerrificTuesdays
The #TerrificTuesdays program started to invite in outside guests, like dieticians to provide cooking lessons. Before long, it was being replicated in other programs across Canada as the athletes involved found it so helpful and productive. Now an expert on Zoom technology, Dr. Leslie-Toogood decided to expand her technological prowess even further.
She started a podcast.
Heroes In Our Midst is available - on her website www.drtoogood.com and features interviews with dozens of incredible Olympic and Paralympic athletes, coaches, referees, athletic therapists and more. What Dr. Leslie-Toogood wanted to do was to tell the story about the human being behind the performance. She says, "sport is not about how fast you run but about who you become in the process of trying to run fast." The podcast series is really about who these athletes have become, as much as it is about their sport and their process.
"I love the freedom you get from riding a bicycle. I'm free to go explore anywhere in the world, anywhere there's a road. I can go to the mountains. I can go find beautiful places. I can go fast and push myself. I really just love cycling for that."
- Leah Kirchmann, Olympic cyclist, Heroes in Our Midst
Then there's a book club for athletes – one of the books they read was Win In The Dark by Joshua Medcalf. Dr. Leslie-Toogood says "for me it was a metaphor for the time. So many athletes are training without anyone watching, doing a lot of work in the dark". Like everything else, a book club is a tool for conversation. There's more, but at this point it would be easier to list everything she is not doing than everything she is doing!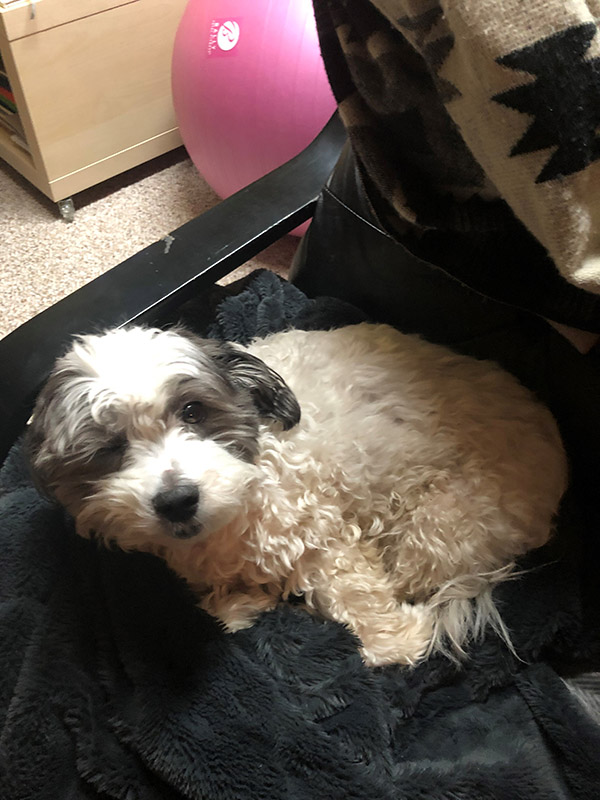 It's all about creating community and connection. Dr. Leslie-Toogood has connections with athletes all over Manitoba and the world, but until now those athletes had little connection with one another. Now they're dealing with a devastating global pandemic, the postponement or loss of some of their dreams, and the struggle to stay motivated while isolated or in quarantine. But they're not dealing with those things alone. They are connecting with others going through similar experiences and sharing their stories in an effort to help as many people as they can.
One hopes that when life returns to a semblance of normality, some of these things will remain. It would be great if #TerrificTuesdays stuck around, and if the podcast series continued (there is a second season planned for April, featuring people in other disciplines with whom Dr. Leslie-Toogood works as well. Firefighters, teachers, RCMP, and more). And who can't get behind a good book club?
One thing that will almost certainly evolve before the pandemic ends, however, is the relationship between Dr. Leslie-Toogood, her assertive dog, her comfortable office chair and her less-comfortable Bosu ball.
@cscmanitoba – twitter handle #TerrificTuesdays
https://cscm.ca/ - Canadian Sport Centre Manitoba
https://drtoogood.com/heroes-in-our-midst/  - Podcast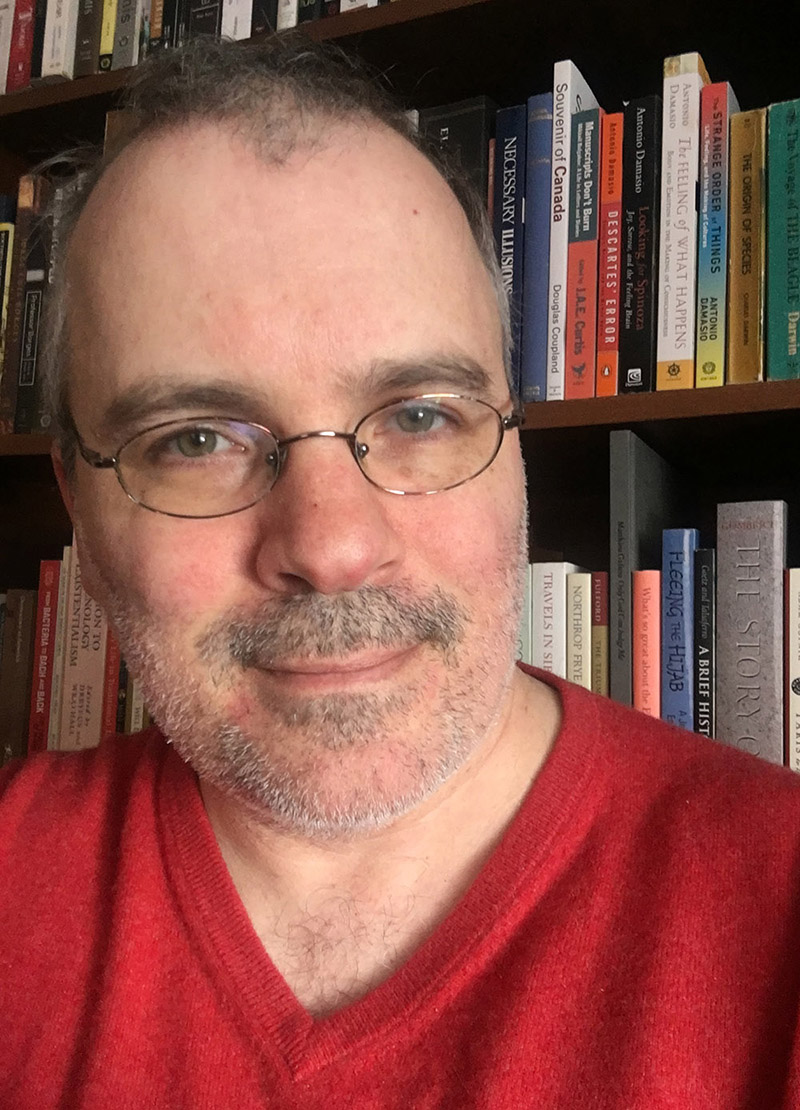 Andrew Ryder
Dr. Andrew Ryder helped prepare the Fact Sheet '
Why Does Culture Matter to COVID-19
' for the CPA. An Associate Professor in the Psychology department at Concordia University, Dr. Ryder self-identifies as a 'cultural-clinical' psychologist, and the intersection of culture and the pandemic is in his wheelhouse.
Andrew Ryder
Why have some countries dealt with the COVID-19 so much better than others? How is it that others have fared so very, very badly? It's not always as simple as good government vs. bad, or effective messaging vs. chaotic messaging. More often, it comes down to the people themselves. Do they tend to be rule-followers? Is there societal pressure to take public health seriously, and how do citizens of those countries respond to that pressure?
These are the type of questions that are of particular interest to Dr. Andrew Ryder. An Associate Professor and, currently, Associate Chair in the psychology department at Concordia University, Dr. Ryder self-identifies as a 'cultural-clinical' psychologist. His research is largely about how cultural context shapes mental illness like depression and anxiety. With COVID now, there are some new avenues to explore.
"I've turned my attention to whether culture may be involved in shaping physical illnesses, which we're accustomed to seeing as strictly biological. Rather than retooling myself as a COVID-19 researcher, what I've been doing is applying the cultural-clinical framework to research that is being done by many of my colleagues."
Of course, no country is a cultural monolith. Within every larger society are smaller cultural groups, each with their own ethno-cultural backgrounds, residing in different parts of the country and having different socio-economic statuses. And the difference between those groups in terms of combatting the pandemic can be stark, even within the borders of the same country. And on an even smaller scale, each individual within each community differs on their belief, approach, and conformity to the larger group ethos.
But let's begin on the "macro" level – how might culture be involved in shaping physical illness?
"It's an infectious disease, and an infectious disease that is socially transmitted. You have to get it from someone. Many of the things we are being told to stop the spread are behavioural. For example, wearing a mask. You might say 'well that's the same behaviour everywhere', but it isn't really. In Japan, Korea, Taiwan, it's doing that thing you always do even when you just have the sniffles. For another cultural group it might be doing something absolutely novel."
Then on the "meso" level – how might smaller cultural groups within those larger societies approach this?
"We know of some cultural groups where [mask-wearing] immediately seems like an imposition on liberty. Like there's some kind of core cultural value that is violated by the government telling you to do something unusual. Your psychological state is different when you're doing something that feels normal versus abnormal under the circumstances."
What ends up happening, says Dr. Ryder, is that while we all feel like we're doing the same things – mask wearing, social distancing – those things actually play out very differently for different people. He has spoken to some clients who were into the second week of lockdown before they even knew there was a lockdown. Computer programmers who lived in their basement and had their lives changed very little. Then there are others whose entire way of life was upended overnight.
So what, given the significant differences across cultures on a large scale and a small scale, should be done? Dr. Ryder co-authored a fact sheet for the CPA on Culture and COVID-19 with his colleagues Dr. Maya Yampolsky, Dr. John Berry, and Dr. Saba Safdar, that sought to answer that question. ('Why Does Culture Matter to COVID-19')
"An unprecedented number of people worldwide are concerned about the same disease and are experiencing broadly the same distancing measures. As such, there may be a temptation to focus on the similarities. At a minimum, policymakers, healthcare workers, and the public at large should keep in mind that the pandemic experience may be very different for different people. These differences are shaped by the society in which one lives, the communities of which one is a part, and culturally-shaped individual variations. Complicating matters, appreciation for difference does not mean treating all responses equally when it comes to effectively mitigating a pandemic. Clearly, some cultural patterns are more effective than others."
Cultural differences seem to be enormous factors both in containing the spread of COVID-19 and in accelerating it. Some countries are doing exceptionally well, others not so much. And no one factor can determine why but Dr. Ryder points to a few factors. One is the "tightness" of a society, meaning the level of uniformity and narrowness in that society's understanding and expectation is when it comes to rules, norms and customs. This seems to correlate directly with the degree to which that society accepts and implements public health guidelines. Another is "relational mobility", which is a measure of how much people move around, and especially how much they move around between various social groups. This tends to correlate with the speed of the spread in those societies.
Never before has there been an event like the COVID-19 pandemic that can highlight the cultural differences in communities, cities, regions, and countries around the world, in terms of how they respond. For self-identified cultural-clinical psychologists like Dr. Ryder, that presents a whole new fascinating series of studies upon which to build his understanding and his work.
His attention is now turning toward cultural variations in how we will recover. Who will bounce back first, and who will bounce back better? How will the logistics of vaccines be handled, and how will those logistics intersect with public concerns about those vaccines? More than anything else, Dr. Ryder's interest is in the long term. How effectively will different people in different societies respond to the crisis, learn from it, and be better prepared down the line for any future similar outbreaks?
Some of those questions are being answered right now, others will take some time before a larger picture emerges. In the meantime, each of us is fighting a devastating global disaster in our own way. It's the difference in the ways each of us fight it that could be most illustrative in mitigating potential future damage the next time something like COVID-19 occurs.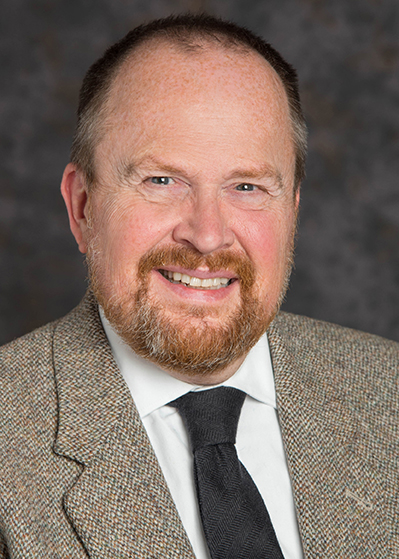 Ian Nicholson
Dr. Ian Nicholson is the Manager for Psychology and Audiology at the London Health Sciences Centre (LHSC), and a former President of the CPA. As with most hospitals, the LHSC has had to change many of their practices since early 2020, including the way they deliver instruction as a teaching hospital.
Ian Nicholson
It is a tough time to work in a hospital. Hospitals are, of course, one of the first places to have felt the effects of the COVID-19 pandemic. Even those that are not currently nearing capacity are well aware that an increase in COVID-19 cases in their community could suddenly make beds scarce. Across Ontario, they are planning ahead for this by ensuring there are beds available, all the while dealing with patients in as safe a manner as possible and supporting vaccination clinics for the rest of the community.
London Health Sciences Centre (LHSC) is one of those hospitals. In addition to juggling advance planning, vaccination, and the safety of staff and patients, it has a few other balls in the air as well. An acute care teaching hospital, they have changed the way instruction is delivered across the board. They are also a children's hospital, and provide a broad range of other physical and mental health acute care services, all of which have had to make major alterations as a result of COVID-19.
Much of this comes under the purview of Dr. Ian Nicholson, the Manager for Psychology and Audiology at LHSC. While COVID-19 in London was not, at the time we spoke, overwhelming the hospital and pushing it to capacity, LHSC was accepting patients from elsewhere in the province where the strain was more severe, and the possibility that such a thing could happen in London was always in the back of everyone's mind. This means that Dr. Nicholson has to perform a delicate balancing act between keeping his staff safe, both physically and mentally, and providing psychological services to the patients that come through his hospital. Said Dr. Nicholson,
"The primary difficulty from a management standpoint is the balancing of the need to provide psychological services to patients in a way that is both safe to the patients as well as safe to staff. Given the broad ways in which psychologists work with patients in acute care hospitals, that means a broad range of strategies that have to be used to keep everybody safe during this pandemic."
Those strategies are myriad, and most involve virtual technologies. Students who do not require work hours in a hospital to graduate are not going in. Psychology Residents are being trained to provide care virtually, often by teachers who are themselves just learning how to deliver virtual care. The supervision of residents and their educational activities are also being done virtually. The team of psychologists is still going into the hospital itself for work, but providing much of their expertise virtually, from offices elsewhere in the building.
Dr. Nicholson still goes in to the hospital every day. He gets screened at the front doors, just like the rest of the staff and the patients who enter the building. He spends the bulk of the day in his office, as he did before. The biggest change he sees in his own job is that he misses the casual discussions that would occur thanks to a chance meeting somewhere in the hospital – walking down the hallway, standing in the cafeteria line, those quick chats about a new idea or a new approach.
"In management, very often you have the meeting, but then you also have the chat before the meeting, or the meeting after the meeting to follow up on one of the items. Those things aren't happening as much now. When you have these virtual meetings (we use WebEx at my hospital) there's very little opportunity for schmoozing or chit-chat. This makes it more difficult to have the conversations you normally would around other things."
Much like psychologists in other hospitals, one of the things Dr. Nicholson is seeing in staff is the impact this pandemic is having. Not that they are putting in longer hours than they normally do, but the added layers of protection mean that every procedure, every intake, is a little more difficult now. Constantly thinking about the pandemic takes its toll, as does being prepared for a wave that could come at any time. And, like elsewhere in the province, the pandemic is affecting both the home and work lives of all staff.  Thankfully, he believes we are rounding this corner with something of a light at the end of the tunnel – a light that starts at the London Health Sciences Centre.
At the direction of the Government of Ontario, the hospital has set up a vaccination clinic, and they are vaccinating people as quickly as they can, as much as their supply allows. Based on direction from the Ministry of Health, the health units are prioritzing  staff and residents of long-term care facilities, but are hoping that with more vaccine supply they can move on to the hospital staff and physicians shortly.
When the end of the pandemic does come, it will be thanks to the efforts of hospitals like London Health Sciences Centre. On that day, it will still be tough to work in a hospital. But rather than being the place where they watched the pandemic begin, they will be able to look at their workplace as the place where it began to end.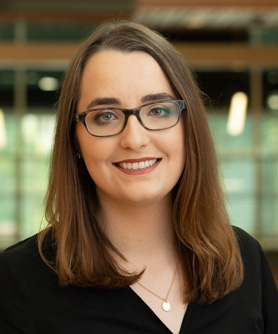 Chelsea Moran
Chelsea Moran is a PhD student in Clinical Psychology at the University of Calgary. Along with her supervisor Dr. Tavis Campbell, the bulk of her research has been about behavioural medicine – adherence to health behaviours. That research took a fortuitous turn when the pandemic began in early 2020.
Chelsea Moran
"People are more likely to adhere to physical distancing behaviours when their motivations were that they wanted to protect other people, and they wanted to protect themselves. That they want to contribute to the overall well-being of their community. Given that information, although we can't say for sure, theoretically public health messaging that incorporates those pieces can increase adherence."
Okay…neat. So public health messaging should focus on keeping the individual safe and keeping their community and everyone around them safe. Seems reasonable. But what is the alternative? What other messaging could there possibly be during a global pandemic if it isn't to keep your friends and neighbours and yourself safe from the virus? It turns out there is a lot more nuance that that!
Chelsea Moran is a PhD student in Clinical Psychology at the University of Calgary. Along with her supervisor Dr. Tavis Campbell, the bulk of her research has been about behavioural medicine – adherence to health behaviours. Before March of 2020, that meant things like finding ways to promote physical activity and encourage sticking to medication regimens among people with chronic illnesses, like heart disease.
When the pandemic hit, Chelsea and Dr. Campbell thought that the work they had been doing on adherence to personal health behaviours could be applied to adherence to public health behaviours. What makes a person stick to a plan? What motivates them to continue doing the thing that will keep them alive? And how does that translate from the individual level to a community, public space?
Chelsea's focus is now on the factors that promote adherence to COVID-19 public health guidelines, like physical distancing, mask wearing, and the like.
"We're looking at individuals, and their day-to-day decision-making processes surrounding these things, and then using that to inform some of the wider public health campaigns that everyone is being exposed to."
In their research, Chelsea, Dr. Campbell and collaborators Dr. Adina Coroiu and Professor Alan Geller discovered that adherence to physical distancing guidelines was motivated by two main factors. In a survey of more than 2,000 people globally, they found that the desire to protect oneself and the desire to protect other people were (surprisingly to the researchers) almost equally motivating factors.
So back to the messaging. Showing people that wearing a mask and sticking to a tight bubble keeps them, and other people, safer seems to be the way to go. This messaging can work. But what are the alternative messages? What might the media, public health officials, and politicians be saying that doesn't work? What other message IS there?
What Chelsea has been seeing, and what Dr. Campbell has been showing in some of his own work, is that much of the public messaging can sometimes have a fear-based component. There's a big difference, as Chelsea points out, between a message that says, "wearing a mask makes you less likely to infect your neighbour", and "not wearing a mask could kill your neighbour". The message often is that if the guidelines are not followed, the cases will go up and there will be more death as a result.
While fear can be a motivating factor in the short term, in the long term it doesn't help. This is true of individual health behaviours as well. It's much easier to get someone to be healthier by emphasizing the positive benefits to their well-being that come from exercise, rather than telling them "if you don't exercise you will have a heart attack".
Another thing Chelsea, Dr. Campbell and their team discovered in their survey was one of the sources of motivation to break the rules – to go against public health guidelines. It wasn't surprising, but it was good to have it quantified in data, that loneliness was a significant factor in people eschewing physical distancing rules. Chelsea lives alone, and she has been feeling that loneliness as well. Her family is in Ottawa, her partner is in Toronto, and while they connect on Zoom and Skype and FaceTime and all that, it's tough not to feel a little disconnected.
Chelsea's practicum placement is at a hospital – one in which she has never set foot since she provides clinical services virtually or over the phone. She has met her clinical supervisor in person once, in September. Chelsea has to stay in Alberta, because that's one of the provincial rules – even virtually, you must physically BE in Alberta to see clients in Alberta. And so she does. She says she's grateful for the way the University of Calgary has made online learning accessible so quickly, and once she's done,she may move to Toronto to be with her partner. For now, they make do.
"We have a standing phone date. He has about an hour commute on the way home from work, so we connect over the phone, catch up, and debrief on how our days went. And then FaceTime and Zoom are good because they provide that visual feedback, the non-verbal support from people."
Chelsea is staying put. As a trainee, she's seeing people via virtual platforms, doing school online, and generally coping with a solitary existence for the time being. She wants to keep herself safe, and wants those around her to stay safe as well. That motivation thing is really working!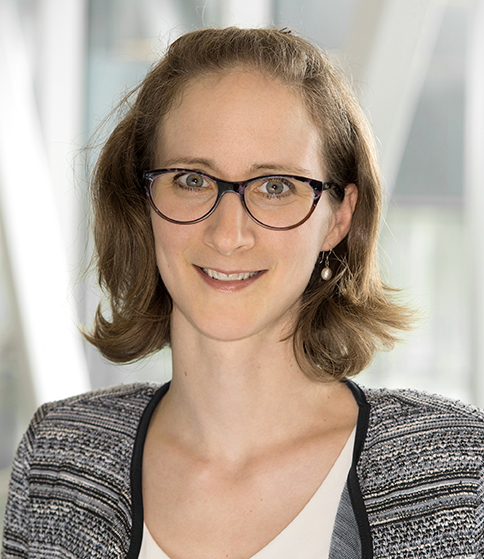 Gabrielle Pagé
Dr. Gabrielle Pagé works with people experiencing chronic pain. During the COVID-19 pandemic, she and her team have had to pivot to a number of different forms of care. They have discovered some expected results among those suffering from chronic pain, but also some real surprises.
Gabrielle Pagé
"Chronic pain has always been one of the more neglected areas within the health care system. Within the context of the pandemic, we didn't expect that to improve – rather, the opposite."
Dr. Gabrielle Pagé is an assistant professor in the Department of Anesthesiology and Pain Medicine at the Université de Montréal. She is also a clinical psychologist working out of the Montreal General Hospital specializing in chronic pain conditions. When COVID-19 struck, Dr. Pagé and her team decided now was the time to move more toward an advocacy role, to inform the public about chronic pain, and to make this a larger part of the overall health care discussion.
They began by launching a Canada-wide survey of people experiencing chronic pain, and found out that over the first few weeks of the pandemic and the lockdown, 2/3 of them reported that their pain was getting worse. This was in April-May, right as the first wave was rising across all provinces. The idea that most people's chronic pain would get worse at this time was an expected result given the magnified difficulties to access pain treatment, increased stress and social isolation.
What was less expected – and almost shocking for Dr. Pagé and her team – was that a small group, 5-10% of respondents, actually reported that their pain had been lessened during this time.
Stress is a big predictor of the severity of chronic pain. When patients are stressed out, they experience more pain – more pain leads to more stress, which leads to…well, you get the idea. So it was very surprising that such a large number of people reported an improvement. Maybe they were going for walks, taking the time to connect with family members, or were laid off from a job that had been causing the bulk of their stress. Dr. Pagé can't say what the cause is, or was, but she is determined to find out.
As I'm speaking with Dr. Pagé, her team is wrapping up a follow-up study to the one they conducted in May. Will the outcomes be similar, or will something new present itself? They should know soon enough. Also, as we're speaking, Montreal is entering Day One of the big winter lockdown. Curfews in place, all non-essential businesses closed, and the multidisciplinary pain clinic in the Montreal General Hospital is deciding how to move forward.
Dr. Pagé's clients, for the most part, have been receptive to virtual therapy. Even the group therapy programs which were a concern seem to have adapted well.
"The social bond, the connection that they make and just being around other people who get what it's like to have pain every day, is one of the central elements of group psychotherapy in chronic pain. So we were wondering how that would translate into a virtual format, being able to see people only through a screen. We're doing a qualitative research study around this. And while it's very preliminary, so far it appears that the screen is not a barrier for them to create bonds between one another."
Because of the nature of the work, however, many of Dr. Pagé's clients either don't have access to computers, phones, or tablets – or are unable to use them. For this reason, the clinic has moved to a more hybrid form of care. Group sessions and many individual meetings are still conducted online, but for those who are unable, or uncomfortable doing so, the clinic remains open for in-person masked and distanced visits. While it`s great to be able to offer this service, it`s quite a challenge to demonstrate presence and empathy during therapy through a mask and face shield!
This means Dr. Pagé still goes into the hospital, in one of Canada's COVID hotspots. She gets screened for symptoms at the door goes through the protocols every time and then she goes home to an 8-year-old who is, at the time of this writing, doing virtual schooling, and a 4-year-old boy going to daycare.
It can be a demanding situation. Thankfully, Dr. Pagé does not experience chronic pain herself. But she is doing everything she can to collect data and get the message out. It's stressful to have pain. And it`s painful to be stressed. There is a vicious cycle there, and one that is under-recognized in the overall health care system. A system that is starting to realize, more than ever before, where all those gaps lie.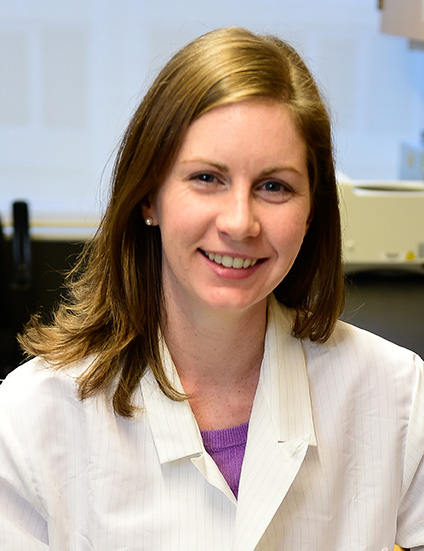 Jenn Gordon
Dr. Jenn Gordon is an associate professor at the University of Regina, and a Canada Research Chair in the bio-psychosocial determinants of women's mental health. A study she conducted at the beginning of the pandemic identified a major gap in how women in academia were faring during the pandemic compared to their male counterparts, especially among those with young children.
Jenn Gordon
The pandemic, and the resulting lockdown, has not affected everyone equally. This is true across nearly every demographic, including the most highly educated among us. In a survey of almost 1,000 academic faculty members, it was found that parents of young children were less productive and worse off all around – especially, and most significantly, women who were parents of those young children. Women like Dr. Jenn Gordon.
Dr. Gordon is an associate professor at the University of Regina, and a Canada Research Chair in the bio-psychosocial determinants of women's mental health. She is also the mom of three very young children. Her husband is an accountant. That meant that when the pandemic first started, causing lockdowns back in March of 2020, Dr. Gordon's husband was in the thick of a suddenly more complicated tax season.
With her husband working long hours preparing taxes, their children gravitated toward Mom – even though Mom had a huge amount of work to do herself. In addition to her work with the University of Regina, the research she does on the effects of estrogen on the mood of menopausal women, and her work with the Women's Mental Health Research Unit, Dr. Gordon is also the editor for the Health Psychology and Behavioural Medicine newsletter at the CPA. It was the section newsletter that sparked the idea for this study.
Dr. Gordon and Dr. Justin Presseau, the Chair of the Health Psychology and Behavioural Medicine Section, were discussing article ideas for the newsletter. Dr. Gordon says,
"I suggested a piece that talked about academics, and the tough time that faculty are having. Particularly around parenthood, and juggling having kids at home while working and that sort of thing. [Dr. Presseau] suggested that instead of just a piece, why don't we survey profs across Canada and ask how they're doing. So we did."
Almost 1,000 professors responded to the survey, and many of the results were as expected. Most experienced a decrease in work satisfaction, in productivity and publications and grant submissions – with data collection being totally on hold at that time. What was more surprising however, was the size of the gap in those areas between academic faculty who had kids under the age of 13, and everybody else. And then the even bigger gap between men and women who were parents to those young children.
Women were worse off compared to men. Fewer grant submissions, fewer first-author publications, and an ever-widening gap in work satisfaction. Dr. Gordon acknowledges that this survey represents only a slice in time, a snapshot of where we were when the pandemic and the lockdowns began. A follow-up study is in the works, to see whether these effects diminished over time or increased. Her situation today hearkens back to concerns Dr. Gordon had when she first decided to become a researcher several years ago – the idea of work-life balance.
"Could I have a family if I was a researcher, would I have to give up my life? I was always flip-flopping, but over time I decided that I really love research, and the choice became clear."
While she found that work-life balance soon after embarking on a career in research, specifically research into hormone levels and estrogen levels and how they affect the mood of menopausal women, the pandemic has altered that balance significantly – both for the participants in her survey, and for Dr. Gordon herself. But it has also provided her with an interesting, and timely, research study that, depending on how long the pandemic lasts, might produce more studies down the road on academic faculty, gender disparities, and work-life balance for parents of young kids. Parents like Jenn herself.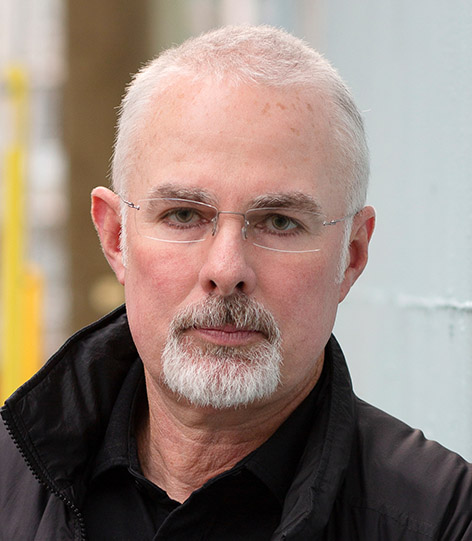 Steven Taylor
We kick off Psychology Month 2021, Psychology And COVID, with a profile of Dr. Steven Taylor. Dr. Taylor's book
'The Psychology of Pandemics: Preparing for the Next Global Outbreak of Infectious Disease'
was published in October of 2019
Steven Taylor
"I knew a pandemic was coming, we all did. But I didn't think it would be quite so soon."
When Dr. Steven Taylor says "we all" knew a pandemic was coming, he means infectious disease experts, world health authorities, epidemiologists and mathematical modelers - and psychologists like him, who work in this space. He does not mean the rest of us – the general public who were, for the most part, blissfully unaware that such a global disaster was looming. Those of us who thought of pandemics and epidemics as something that devastated one part of the world while staying mostly contained to that region. Ebola, SARS, H1N1 – we've lived through those and, as regular Canadians, they haven't changed our lives a whole lot.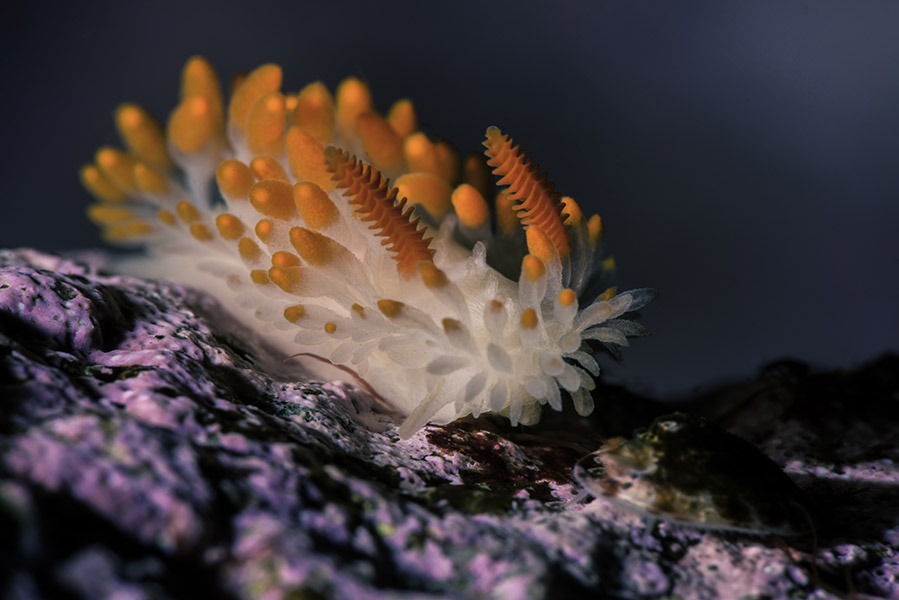 This time, the pandemic has changed our lives. And although he saw it coming, Dr. Taylor was not exempt from the disruption. Of course clinical work, teaching, research, and interviews have all been moved online. This is something for which Dr. Taylor's unit was better prepared than some others – but it is his leisure time passion that may have taken the biggest hit. He loves scuba diving and super-macro photography. In December, when news of the pandemic first broke in Wuhan, he was in the Galapagos taking extreme close-up portrait photos of colourful sea slugs and other marine life. Thankfully, there is some interesting marine life to photograph off the coast of BC, but those opportunities are understandably fewer and farther between than they once were.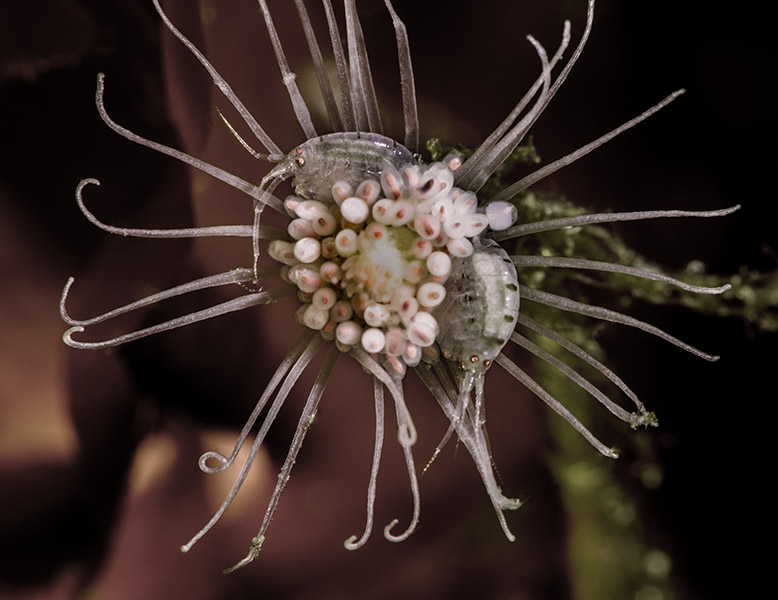 Dr. Taylor's initial publisher was one of us regular people in the sense that they thought of a global pandemic as an ethereal, far-off concept. When he wrote his book The Psychology of Pandemics: Preparing for the Next Global Outbreak of Infectious Disease, his American publisher rejected it. Who wants to hear about some unlikely hypothetical catastrophe anyway? Thankfully, a second publisher thought there was some value there and agreed to publish the book. It came out in October. Of 2019.
It is the first comprehensive look at the psychology behind every aspect of a pandemic. The initial public response. Panic buying. Conspiracy theories and xenophobia. Adherence to, or refusal to follow, public health guidelines.
"What really surprised me was that all the phenomena that had been described previously unfolded almost like clockwork throughout 2020. It's one thing to synthesize the historical literature and say X, Y, and Z are what happens – it's a completely different thing to see those things happening in real time. That's the astonishing thing for me – that everything that has happened before is happening during this pandemic, except on a grander scale and faster."
Dr. Taylor points to the 24-hour news cycle, social media, and the fact that we are all digitally interconnected as the reasons for the acceleration in behaviours humanity has seen before. There was a major backlash against a public mandate to wear masks back in 1918 during the so-called 'Spanish Flu' outbreak. There were conspiracy theories during a Zika virus epidemic a few years ago that never really went away, and are being recycled today as the conspiracy theories we see pop up on our Facebook timelines related to COVID. All that was old is new again.
"There's a very interesting article from the New York Times in 1918 where they cited one of the health authorities. He thought there was some credence to the theory that the 'Spanish Flu' was being caused by German U-Boat submariners coming to shore in Manhattan, getting out of their U-Boats, and going into cinemas to spread germs."
It is stories like this, and interviews with epidemiologists and disease modelers, that convinced Dr. Taylor that The Psychology of Pandemics was an important endeavour. Those interviews, and those stories, resurfaced in 2018 with the centenary of the 1918 flu pandemic. As he absorbed those stories he realized that a plurality of infectious disease experts believed that there would be a global pandemic within the decade. And that it would be a flu, likely caused by a corona virus. Dr. Taylor also recognized that there was a surprising lack of psychological literature on the subject.
"It's all psychological. Psychology is essential to the spread of these diseases – that is, people choosing to travel – and also essential to containment, because all containment measures require people to do agree to do stuff. Agree to wash your hands, to cover your cough, to get vaccinated, to wear a mask, to maintain physical distancing."
Dr. Taylor and his team have, of course, been staggeringly busy since the first mention of the virus in Wuhan, and have been studying the psychology of COVID-19, specifically, since December. They have published 6 or 8 papers, and have another 5 or 6 under review (it's tough to remember exact numbers when you're doing so many!)
"There has been more research conducted on pandemics in the past 12 months than has been conducted for all other pandemics in the history of human existence."
There is now enough material for a second Psychology of Pandemics book, describing how all the phenomena we see are interconnected. From vaccination non-adherence, to mask rebellion, to disregard for distancing, to COVID-related emotional distress, excess alcohol consumption, and general coping during lockdown. None of which is particularly new, but all of which has a new context and better data and can build on the historical findings laid out in the first volume.
Dr. Taylor believes that people are resilient, and that we are not going to be wearing masks for the rest of our lives or becoming germophobes. We will one day get back to doing the things we love to do, even though that is likely to come too late for him to take his scheduled scuba diving trip in South Africa in June.
There will, however, be another global pandemic. Hopefully it is decades away, and not two months after the release of Volume 2 of The Psychology of Pandemics. But when it does arrive, we will be better equipped, as global citizens, to handle it. We'll be more prepared thanks to the work Dr. Taylor did putting together the historical information last year, and the work he and his team are doing to learn everything they can this year.
Will the follow-up book be called The Psychology of Pandemics Volume Two: I Told You So? Almost certainly not. But it could be.
Psychology Month 2020 Profiles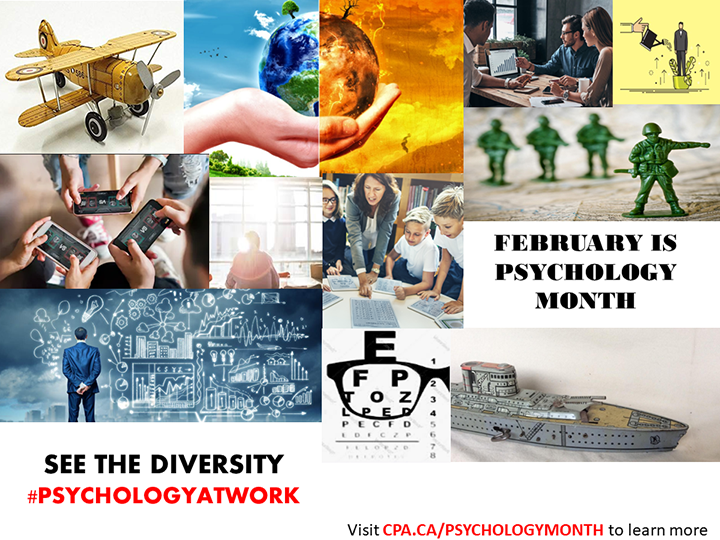 Throughout Psychology Month we will be highlighting people with psychology degrees working outside clinical settings and academia. We are going to profile magazine editors, aviation specialists, bankers working in people analytics, and much more
#PsychologyAtWork
---
Meghan Norris: The Canadian Handbook for Careers in Psychological Science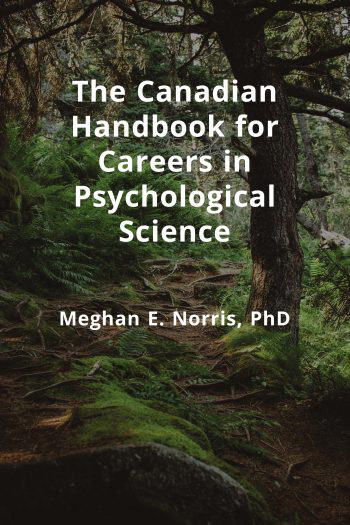 We're closing out Psychology Month by connecting you with a resource that could help you with one of the career paths you may have read about in February. Dr. Meghan Norris' open-source book
The Canadian Handbook for Careers in Psychological Science
.
About Meghan Norris: The Canadian Handbook for Careers in Psychological Science
Meghan Norris – The Canadian Handbook for Careers in Psychological Science
Throughout Psychology Month (February) we have been highlighting people who have completed advanced psychology degrees and gone on to work in a field outside clinical practice and academia. Some work in the aviation industry, like Marais Bester or Gregory Craig. Others are business owners, like Susan Underhill and Lauren Florko. And still more are government scientists, like Natalie Jones and Chrissy Chubala.
Part of this campaign has been designed to show people in general what psychology is, and what people trained in the discipline do all around us. Another goal has been to show students what a wealth of possibilities await at the end of a psychology degree. It is in this pursuit that our campaign has intersected with that of Dr. Meghan Norris, a social psychologist and the undergraduate chair in psychology at Queens University.
Meghan has created an open-source (FREE online) book, The Canadian Handbook for Careers in Psychological Science. It is a guide for psychology students featuring all the things she wishes she had known as a psychology student herself. This begins with obvious practical advice for the job-seeking student. The best way to construct an email, leave a voicemail, or ask for a letter of reference. It moves on to things that might not be top-of-mind. How to dress at a conference. Where to wear your nametag. Which plate is which at a formal dinner setting. And how to practice holding food in your left hand at a reception so your right is free for shaking hands.
The Canadian Handbook for Careers in Psychological Science contains a lot of information about the possible career paths open to those with a background in psychology. There is a list in the first chapter of all the skills upon which employers are currently placing a premium. They include skills related to leadership, teamwork, communication (written and oral), problem-solving, work ethic, initiative, adaptability, and analytic and technical skills. All areas where Meghan realized psychology students tend to tick all the boxes.
There are some practical and specific job possibilities included in the book, the way we've included them in our Psychology Month campaign. Community mental health worker (like Evangeline Danseco), grassroots organizer (like Amanda Parriag), community development (like Troy Forcier), program or project director (like Alexandra Thompson), policy analyst (like Natalie Jones), the list goes on and on. But it does more than that. The Canadian Handbook for Careers in Psychological Science is designed a little more like a roadmap.
As Meghan says, the earlier students start thinking about this stuff, the more opportunities they're going to have. The work of career development is incredibly important, but it doesn't tend to feel urgent for people. You can't start networking a week before submitting a job application. Chipping away at small healthy behaviours when it comes to a career is a good thing to do as early as you can. And once you have started down the path to an education in psychology, a world of possibilities awaits.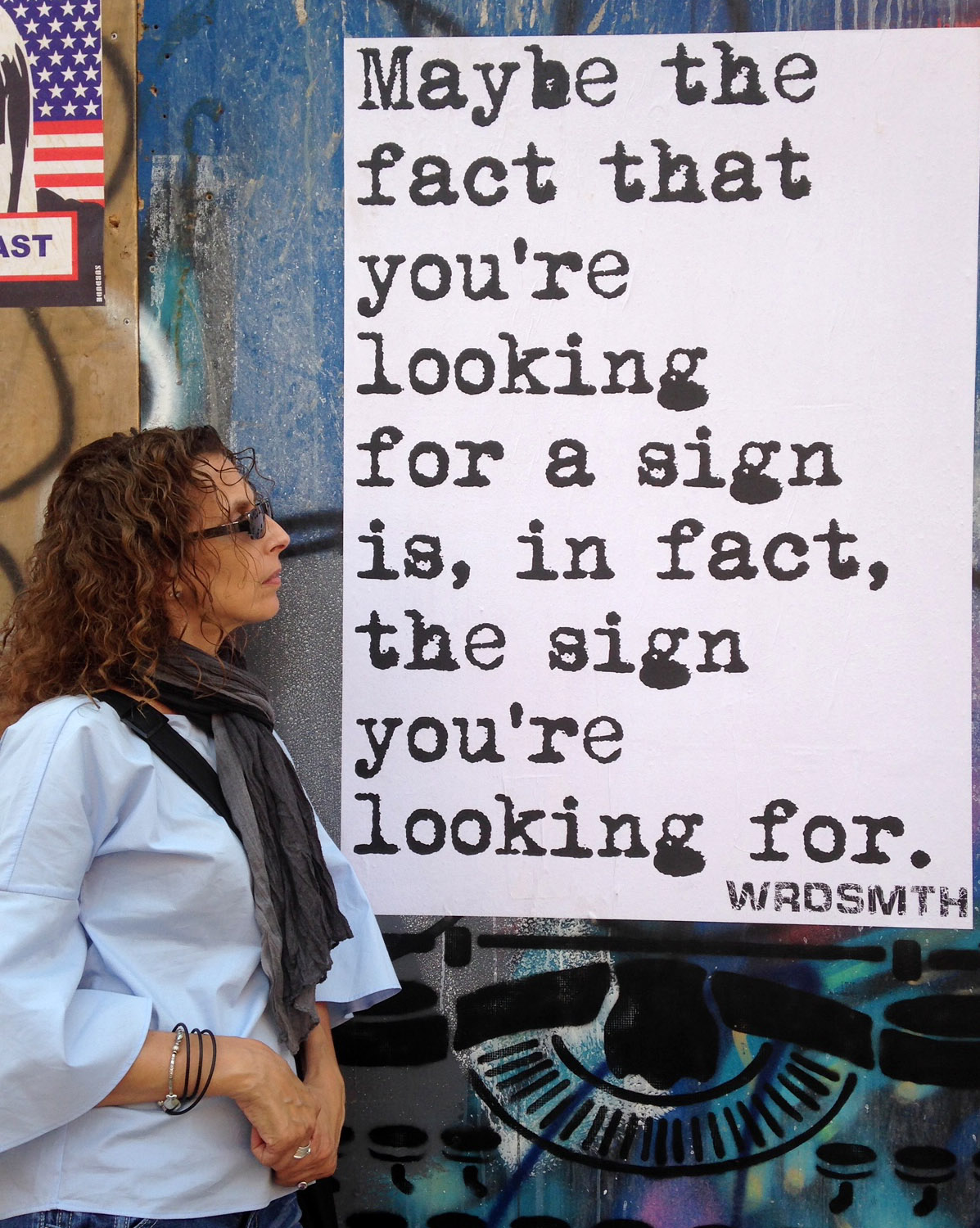 Leanna Verrucci
The Director of Marketing and Membership at the Canadian Psychological Association, Leanna Verrucci's background in psychology has led her to jobs in TV, newspapers, travel, entrepreneurship, and now the CPA.
Leanna Verrucci
Leanna has a Master's in Child Development from Carleton University, and that degree has carried her all over the world, from Toronto to Ottawa and then back to Toronto and then Ottawa. With quite a bit of time in Tuscany tucked in the middle. Leanna is the Director of Marketing and Membership at the Canadian Psychological Association, but her journey to get here has taken many turns.
She has worked in television, as a field producer and reporter for CBC TV and other stations. She started Food & Leisure newspaper here in Ottawa back in the 90s before selling it. She has been a hiking and biking guide, a communications professor, and the Director of Bespoke Travel. There were also stints as a Marketing Manager, a Senior Brand Manager, a Communications Director and, more recently, the Managing Director of Innovation and Entrepreneurship at Algonquin College.
It's a lengthy resume, and it's probably longer but I couldn't be bothered clicking 'next page' on LinkedIn. I had just one question for Leanna – how does all this tie together, and how did psychology play a role?
"The one through-line in all my work has been communications. In television, newspapers, travel, and marketing it all really is about communication. In addition to learning how to do research and gather and analyze data, the main thing psychology taught me was how to speak to people, how to listen to them, and the right questions to ask. It's important as a manager to know what motivates each individual, and how to play to their strengths."
In the time she has been at the CPA, Leanna has built a cohesive and complimentary team. Yussra, with her sharp analytic mind and quiet persona. Kathryn, who has terrific people skills and a gregarious demeanour. I'm probably good at some stuff too. And, of course, Leanna - who holds it all together with spreadsheets, forward thinking, and strategic plans that make our lives easier and create an environment in which we enjoy coming to work every day.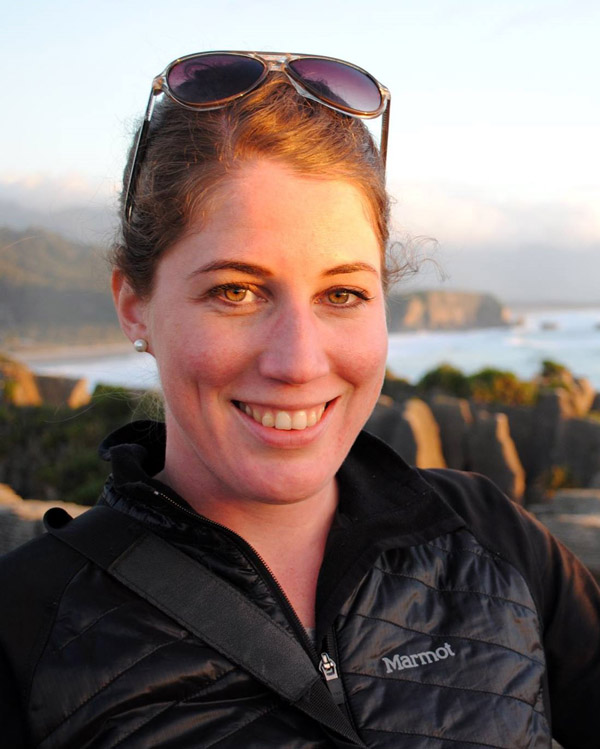 Leigh Greiner
As the Director of Research and Strategic Planning for BC Corrections, Dr. Leigh Greiner leads a multi-disciplinary staff on a huge variety of evaluations, assessments, and projects.
Leigh Greiner
When she was in school, completing her PhD in Forensic Psychology at Carleton University, Dr. Leigh Greiner learned from experts in psychopathy, risk assessment, female offenders, sex offenders, youthful offenders, and more. All were areas of interest then, and all remain relevant to Leigh now as the Director of Research and Strategic Planning for BC Corrections. She leads a talented and diverse multi-disciplinary staff with backgrounds in mathematics, criminology, education, and many other disciplines.
"My education gave me a solid understanding of so many areas of forensic psychology, including where the field has been and where it's going, and evidence-based practice more broadly in Corrections. As my role touches so many aspects of our business, this breadth of knowledge has been so useful, as have the relationships I built while completing my degrees—many of these relationships I have maintained in my current role and are people with whom I continue to work collaboratively today!"
Day to day, Leigh and her team are responsible for examining the effectiveness of correctional programs, assessing the need for new jails, providing data to inform policy or practice decisions,  working to improve the quality and usefulness of the organization's data, providing research expertise when developing new correctional programs…and the list goes on. Their portfolio is extremely large, and they are rarely left twiddling their thumbs.
It's the variety that Leigh enjoys most.
"Every day is different, and each day brings new problems to dissect and analyze… and hopefully solve! I'll admit that at times it can be challenging to juggle all the various demands placed on our unit, as we support the research and data needs of the entire branch. However, being part of an organization that values evidence and wants to make decisions based on data really makes my job easy.  Being able to see the impact our work has on the organization and, though less directly, on the individuals in custody and those under community supervision makes the job very fulfilling."
A wide scope of knowledge is great preparation for a wide scope of responsibilities. And in BC, from evaluating programs designed to help offenders to change their behaviour, to determining how effective body scanners are at detecting contraband, Leigh and her team are right in the thick of it.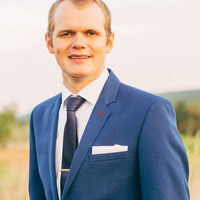 Marais Bester
In the growing field of Aviation Psychology, PhD psychologists are increasingly being hired to help keep air travel safe. One of them is Dr. Marais Bester, a Manager of Assessments and Psychology at Qatar Airways.
Marais Bester
Despite some tragic news stories in the past few years, air travel remains the safest mode of mass transportation. It can seem otherwise, as plane crashes make the news far more often than motorcycle accidents and sinking boats. But a lot goes into putting planes in the air, and just as much effort goes into keeping people safe while they're up there.
A lot of those safety protocols are the purview of a rapidly-growing discipline, that of aviation psychology. Dr. Marais Bester has been in that field for more than five years, since graduating with a PhD in Industrial Psychology from the University of South Africa. Seven months ago, he moved from Dubai to Qatar to become a Manager of Assessments and Psychology at Qatar Airways.
Working with a team of two other Industrial/Organizational Psychology PhDs, Marais is responsible for ensuring that the personnel operating Qatar Airways aircraft are healthy, supported, and working well with their teams. This begins with psychometrics for talent acquisition (the job interview process) and continues through talent development (workshops, trust, resilience and team building).
Pilots must be resilient and cope well with pressure. They also must be one of those rare individuals who are both meticulous rule followers and are able to think on their feet and act very quickly. The cabin crew must be open to diversity and embrace new experiences, and have a high aptitude for teamwork and cooperation.
Like the employees with whom he works, Marais is always learning and changing at his own job. He is implementing best practices and creating new standards all the time. He maintains membership in the British Psychological Society and the European Association for Aviation Psychology (EAAP), to connect with like-minded people in this quickly growing field.
After a tragic incident in 2015 when a German co-pilot took his own life, and the lives of his passengers with him, the International Air Transportation Association (IATA) has required airlines to have psychologists on staff. This is one of the reasons the field is growing so quickly around the world, which Marais thinks is wonderful – after all, it will make air travel even safer than it already is. He quotes Richard Branson:
"Clients do not come first. Employees come first. If you take care of your employees, they will take care of the clients."
So Marais and his team take care of their employees, through career facilitation and coaching, career guidance, psychometrics and team building. And in doing so they are not only helping those pilots and crew members in their lives, they are helping to make the skies safer for all of us.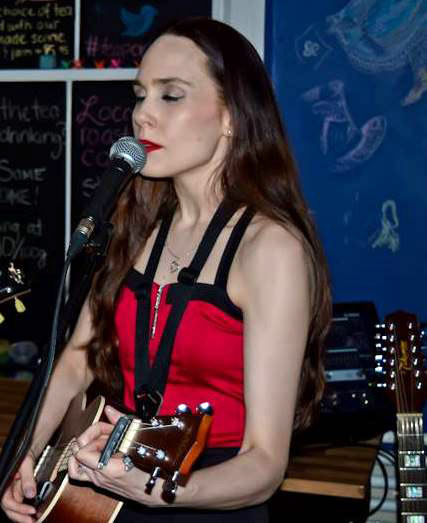 Natalie Jones
A Senior Program Evaluation Officer with the Social Sciences and Humanities Research Council (SSHRC), Dr. Natalie Jones says her colleagues and fellow researchers are the highlight of her job.
Natalie Jones
Dr. Natalie Jennifer Jones wears many hats. Singer-songwriter, perpetual learner, yoga enthusiast, cat person. Today though, we're going to talk about just one of those hats. The one she wears as a Senior Program Evaluation Officer with the Social Sciences and Humanities Research Council (SSHRC).
What this means is that she is part of a team that examines the effectiveness and the efficiency of federal granting programs. They determine whether these funding programs are achieving the goals they were designed to achieve. They go into the field to interview the recipients of those grants, they do data analysis, and a vast range of other things on any given day.
(A note for those who are looking to obtain SSHRC grants – Natalie has nothing to do with that process. So buttering her up will not help you achieve this goal. That said, if you want to ingratiate yourself to Natalie for any other reason, volunteer at a cat rescue.)
Natalie completed her PhD in Forensic Psychology at Carleton, and SSHRC was not on her radar as a career option. And while she acknowledges that the job she's currently doing is outside her area of study from a content perspective, she says,
"All of the research skills, and core analytical skills, that I developed in grad school are highly transferable to my current work environment. Everything from research design to quantitative methods, those are skills that I use every day. So there's actually a lot of overlap – it's really interesting, and I love working there."
Many of us can attest that our co-workers make all the difference in whether we like our job or dread going to work. And so it is with Natalie, whose favourite thing about SSHRC is her colleagues. Half of them work with Natural Science and Engineering Research Canada (NSERC), as theirs is a joint evaluation division with SSHRC. Many have psychology backgrounds just like she does, and many have a background in a wide variety of other scientific fields. They all work together toward a common goal.
"It's really important to have a group of colleagues that you get along with and that you respect. They're all very good at what they do – a lot of attention to detail and they care about quality. We're very like-minded in that way. I'm proud to call them my friends. We help each other out professionally, but I know they always have my back in my personal life as well."
That personal life is as busy for Natalie as her professional life. Her hobbies include: enrolling in a 16-month graduate diploma program in Public Policy and Program Evaluation, which she completed this past December. She suspects that she will still be enrolling in classes and continuing to learn well into her 80s. She's involved with cat rescue charities, and planning to get back on stage at her local cafés as a singer-songwriter. It's a safe bet that when she does, the first three or four tables will be packed with scientists and researchers from SSHRC and NSERC.  Natalie's co-workers and friends, both in the lab and out.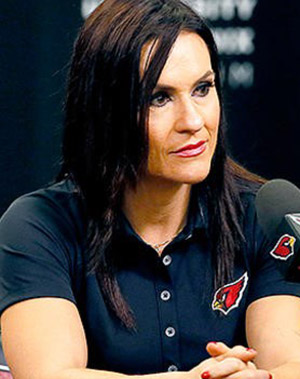 Jen Welter
Dr. Jen Welter is many things – the first woman to coach in the NFL, and the first to play running back in professional football. An author, speaker, TV producer and fashion designer. And also a PhD psychologist.
Jen Welter
For much of Psychology Month, we have been putting the spotlight on one job at a time, showcasing the variety of careers populated by people who have advanced degrees in psychology. But what if you didn't have to pick just one thing? What if you could use your psychology PhD to do everything? Dr. Jen Welter is doing as many things with her psychology PhD (from Capella University) as she possibly can.
She runs girls-only football camps, as well as football-and-tech camps called KickGlass with her partner Mike Brown (former NFL player turned tech entrepreneur). She's just coming back from being the keynote speaker at VISA's pitch competition for female founders doing great things in technology and commerce during New York Fashion Week. She's working on a project with Ryerson University's Experiential Sports Lab to reach for gender equality in sports media. She's the executive producer of a TV show called Fangirl, set to debut soon about two superfans who get a chance to run their favourite college football team. She's even talking about collaborating on a project with high-fashion designer Vivienne Hu, something more street-savvy than high-end.
Before getting to this point, Jen did a whole lot more. Things no one else had ever done, and that most would never consider doing. She was the first female professional football player in a contact position (running back for the Texas Revolution of the Champions Indoor Football League). The first female head football coach in international competition (Team Australia for the 2017 World Championships). And the first female coach in the NFL (2015 with the Arizona Cardinals). She also played on Team USA twice at the world championships, winning gold medals in both 2010 and 2013 (both times defeating Canada).
She tells us that her psychology training and background has come into play throughout all of this. As a football player and coach, she says
"Even as I was learning things in school I would try them out in my own games. Something as simple as sitting on the bench and looking up at people. Your body posture says a lot, and you would never find me with my head down. That was something I learned in psychology – the way we interpret the behaviour of other people, and realizing that the impact you have on your competition is just as relevant between the plays as it is during the plays you make. I still work with athletes on a lot of that to this day, in both big and small ways."
Jen, in addition to producing TV, breaking barriers for women in sport, collaborating on fashion projects and encouraging young girls to break through preconceptions, is currently working on a follow-up to her book Play Big: Lessons in Being Limitless from the First Woman to Coach in the NFL. The follow-up will focus a lot more on the lowlights of her career than the highlights. She says it's the kind of thing that doesn't get spoken about very often, since we all tend to talk about the highs without truly examining disappointments and struggles. For example,
"My first book got turned down by everyone because they said 'women in football doesn't sell'. I mean…I'm pretty sure I was the first – how many times have you tried? I've done it on the field, and now I have to do it in literature?"
Then, she sums up her entire post-psychology-PhD career in one sentence.
"It's constantly answering questions that other people have not even known should be, or could be, asked."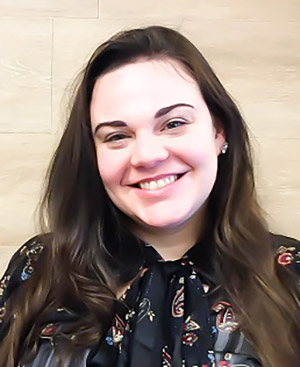 Eva Best
Last year, Eva Best earned a CPA award for her thesis on the 'positivity effect'. This year, she scored a terrific research job at Gameloft, one of the biggest mobile gaming companies in Canada.
Eva Best
When Eva Best stays up way too late, it's because she's gone down a rabbit hole on Wikipedia, researching marine animals and getting more and more engrossed in the nesting habits of the leatherback sea turtle. That, or she's strumming the ukulele, shredding on her Fender Stratocaster, and making music until the wee hours.
Many of the rest of us stay up way too late playing Overdrive City or Disney Magic Kingdoms on our iPad. And we are the people who are of particular interest to companies like Gameloft. Eva is the manager of the qualitative research department in user experience at Gameloft Montreal, one of the biggest mobile gaming companies in Canada. Psychology graduates, and researchers like Eva, are becoming more and more a part of gaming companies as their particular sets of skills are ideally suited to the job. They allow gaming companies, and really any company that has a service or an interface used by human beings, to make decisions based on reports and data that is accurate, correct, complete, and relevant.
Qualitative research in a gaming company is currently more geared toward usability and functionality. Whether an app works, how easy it is to navigate, and so on. Moreso than in the past, the approach to user experience is a 'holistic' one, and people with backgrounds in research – especially those whose research experience is in a multidisciplinary environment – are increasingly in demand.
Eva graduated with her Master of Science in psychology from the University of Montreal, then obtained a PMP (Project Management Professional) certification from the Project Management Institute, precisely so she could get a job like this one.
Last year, Eva's Master's thesis on the "positivity effect" earned her a Certificate of Academic Excellence from the CPA. The positivity effect is a phenomenon where elderly adults tend to rate negative stimuli as less negative and positive stimuli as more positive than do younger people. Eva's research provided a 'proof of concept' that this trend appears to be almost a straight line from birth, as children rate their responses to stimuli more negatively than do young adults, who in turn report more negative feelings than older adults, and so on.
Her project proposed a new theory on "lifespan emotional development". One that put the positivity effect at the peak of development by showing that it can be produced in younger people as well. When they are desensitized by exposure to a negative stimulus, even younger people are likely to rate all other stimuli in a more positive way. Even the most neutral (boring) stimulus can feel more positive under these circumstances.
Gaming makes life less boring while in the waiting room or on the bus, for example. Figuring out how to improve your gaming experience is the goal of the qualitative research department. Who better to help create and ensure a positive experience than Eva? If she can make you as interested and invested in a mobile game as she is in gaming, sea turtles and the ukulele, then mission accomplished!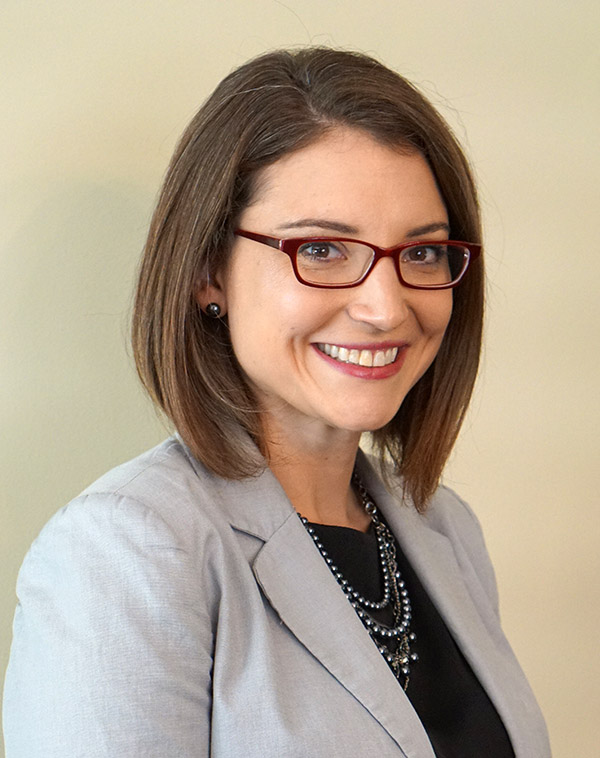 Lauren Florko
Dr. Lauren Florko is the founder of Triple Threat Consulting, providing managerial consulting for corporate social responsibility, change management, and organizational development.
Dr. Lauren Florko
"Consultant" is such a nondescript term, isn't it? Virtually everyone can style themselves a "consultant" when writing a CV or a LinkedIn profile. Which is why it's good that Lauren Florko can get a little more specific than simply saying she's "self-employed" as a "consultant".
Lauren created Triple Threat Consulting, a firm which provides managerial consulting for a variety of projects - from corporate social responsibility to change management to organizational development. With a Ph.D. in Industrial/Organizational Psychology specializing in workplace stress, Lauren's statistics training gave her a competitive advantage over similar consultants who come from a HR background.
Triple Threat Consulting plays on the film industry's play on 'triple threats' as she specializes in Talent Management. The "Triple" also plays on the concept of triple bottom lines (planet and people outcomes on top of profits).
Triple Threat Consulting also fills a unique market need with psychological assessments, thanks to Lauren's training. This means empirically-based strategies with practical implementations. Statistical analysis and reporting to produce key business insights. And the ability to engage a variety of audiences through keynotes and workshops.
The founder of a Multi-disciplined Research Lab, one of Triple Threat's clients, says:
"She's doing advanced research methodologies...doing hierarchical linear modeling and item response analysis...She is highly motivated, particularly with high end analysis – she gets excited about that. She is very punctual with delivery."
What Lauren likes most about her job, she says, is the work-life balance it affords her. Well that, and of course the excitement she derives from high-end analysis to drive better business decisions.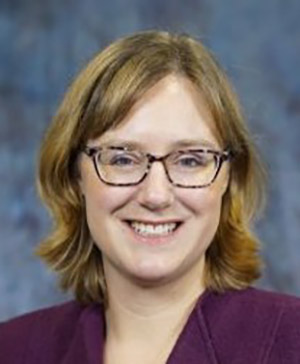 Heather Orpana
Heather has a long career in public service, working in three different federal departments. She recently moved into Substance-Related Harms, to help tackle the opioid crisis.
Heather Orpana
This is an excerpt from a larger article written by Dr. Heather Orpana in this month's issue of Psynopsis. Click this link to read the whole article.
My path to a career in psychology was in no way a straight one. I started an undergraduate degree in science with a specialization in physics before completing two years of a baccalaureate in nursing and then finally switching to, and graduating with, an honours degree in psychology. After spending a summer as an intern at a non-profit organization writing plain language summaries of research studies that would impact patients, I decided to pursue a career in research and applied for my doctorate. I wanted to be part of the system that creates the evidence used to promote the health of the population.
I completed my doctorate in experimental psychology at the University of Ottawa, at the same time that the university was establishing a multidisciplinary program in Population Health. I was very fortunate to be funded by Health Canada's National Health Research and Development Program, and the Canadian Institutes of Health Research during my doctorate and was hired by Health Canada to conduct policy-relevant data analysis before I had finished my program.
It has been sixteen years since I started my career in public service. During that time, I have worked in three federal departments: Health Canada, Statistics Canada, and the Public Health Agency of Canada. Every single position I have held has benefited tremendously from my training in psychological science. My first analysis project demonstrated the relationship between mental health and healthy living behaviours, in 2003, using Canada's first national mental health survey. After working for several years at Health Canada, conducting analysis, and contributing to data policy and coordination, I moved to Statistics Canada to focus on research and analysis. There, I engaged in research in the areas of healthy weights, healthy aging, and mental health, all informed by my education in psychology.
Most recently, I have been appointed as a Senior Research Scientist and am working in the Substance-related Harms Division, supporting surveillance and applied research contributions to addressing the opioid overdose crisis. In this role, I advise on research methods and conduct research studies to inform our understanding of how the crisis is evolving.
Public health cannot address the complex problems we are faced with in the 21st century without the knowledge and skills of psychological science researchers. I have yet to find a single public health issue that is not informed by our discipline. Even public health issues that may seem like they belong more in a wet lab, such as anti-microbial resistance, can be addressed only with the incorporation of a behavioural perspective. I hope that other psychological science researchers see their value in contributing to improving the health of all Canadians.